When it comes to kitchen remodeling, you get what you pay for. According to a survey by realtor.com, 80% of homebuyers placed the kitchen in their list of top three most important spaces. While it may be tempting to choose the lowest cost options for your renovation, your home value can dramatically increase if you follow these tips.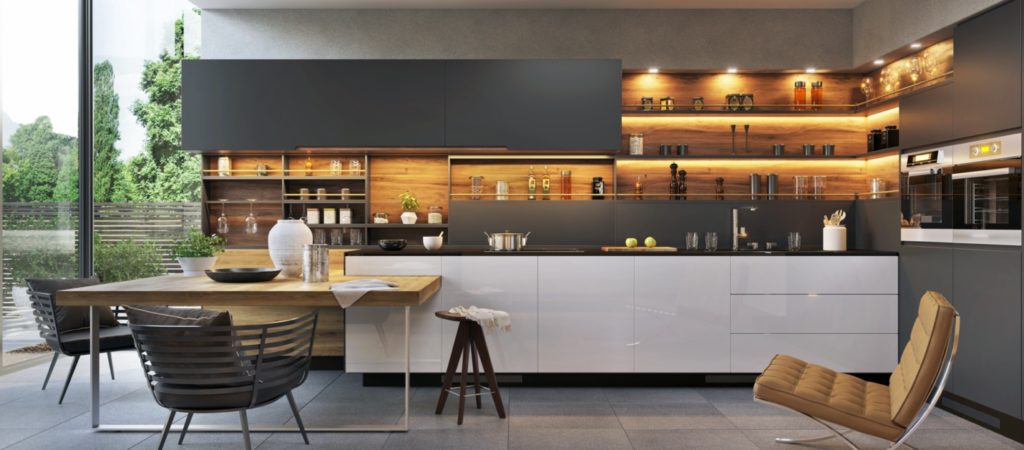 1. Improve your lighting
Updating your lighting can give your space an entirely new feel. A well-lit kitchen can make your space feel more inviting, cheerful, and larger. Because the eye is naturally drawn to light, adding an impressive fixture or chandelier to your kitchen will set the tone for the rest of your space. You may also want to add dimmer switches or different types of lighting so you can control the brightness in different situations such as cooking or eating. Consider under-cabinet lighting, under-counter lighting, LED lights, stylish pendant lights, or a variety of accent lights to showcase your backsplash, countertops, or kitchen island. Replacing your light fixtures can also save you money on energy before you decide to sell.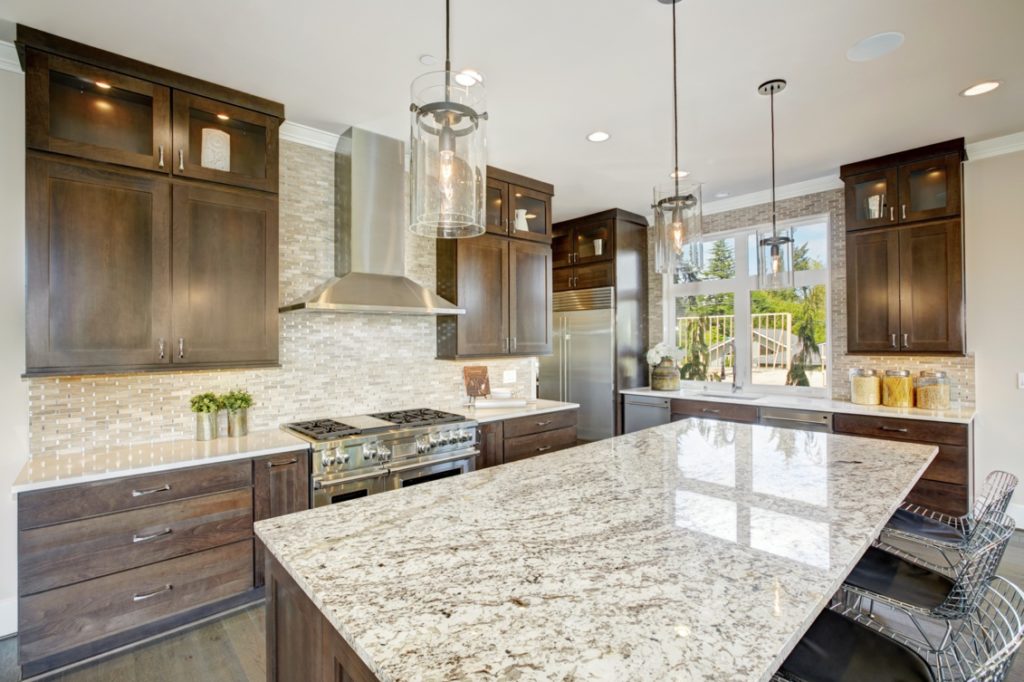 2. Replace your countertops
Countertops are a main focal point in your kitchen, which gives them the power to make or break your space. Did you know that 55% of home buyers said they would have paid more for granite countertops? By upgrading your countertops from laminate or another man-made material to a natural stone material, you can add visual appeal while adding value to your home. Some of the most popular options are granite, quartz, and marble, however there is a wide variety of countertop materials that may increase your home's value. Just make sure to opt for natural materials due to their durability, style, and luxury appeal.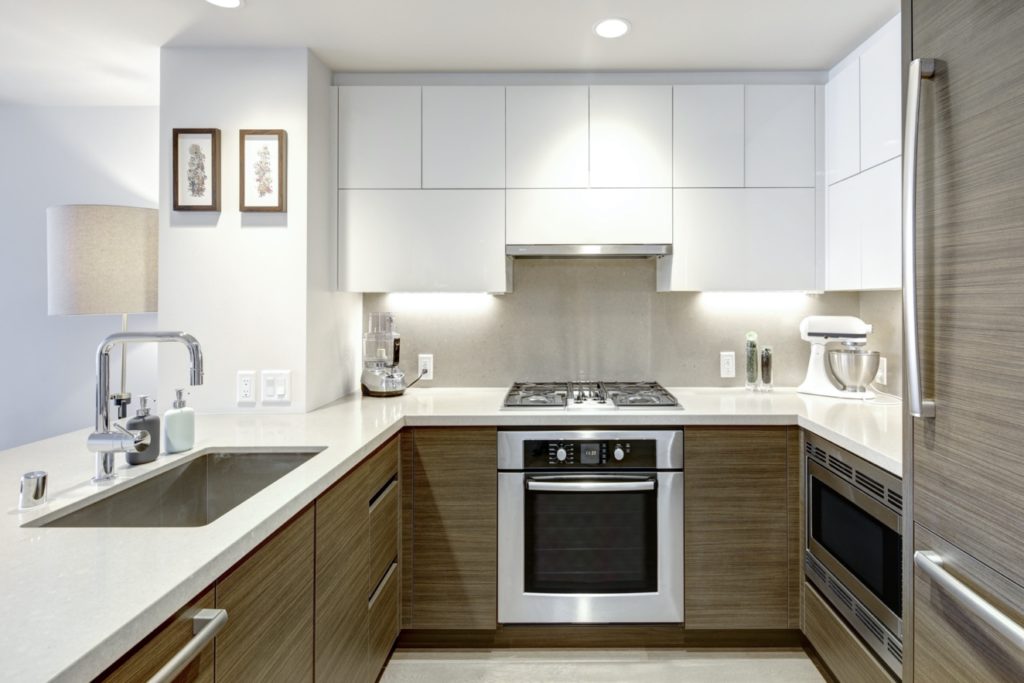 3. Update your appliances
Unlike other kitchen remodeling projects that can take months to complete, updating your appliances can be a quick and easy way to increase your home's value. 69% of home buyers said they would have paid more for new appliances. Not only will you enjoy your new appliances before you choose to sell, but they can have a great payoff in the end. Prospective home buyers may get excited about seeing updated appliances because it ensures them that they will not have to replace anything major after buying, and it improves the aesthetic appeal of your kitchen. The two most important appliances in your kitchen to upgrade are refrigerators and stoves. Investing in quality options such as eco-friendly fridges made with stainless steel, French doors, and built-in water and ice dispensers will give you the best ROI. As for stoves, choose an induction stove over electric and opt for a built-in stove rather than standalone. Just keep in mind the value of other homes in your neighborhood so you don't go over the top when updating your appliances and reach the point of diminishing returns.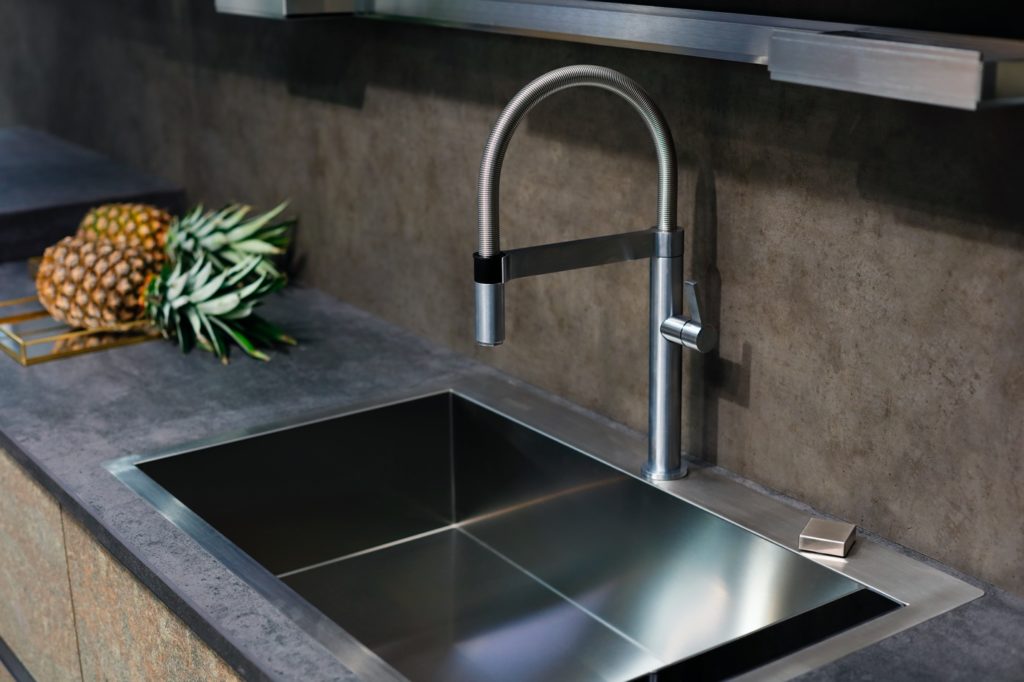 4. Be mindful of your sink and faucet choice
Choosing a functional and visually appealing sink and faucet can elevate the appeal of your space and improve the livability of your home. Consider updating your outdated faucet to a modern one that looks nice while adding elements of convenience such as a pull-out sprayer that is attached to the faucet. When deciding on the right sink upgrade, choose a double bowl sink with enough depth to hold dishes for a family, unless your kitchen is very small. For maximum flexibility, you may want to choose different depths for each side of the sink. Choose a durable material that goes well with your kitchen's style, such as quartz or granite in a modern kitchen or copper in a rustic kitchen. Choosing the right sink and faucet for your kitchen can be an inexpensive solution to increasing your home's value.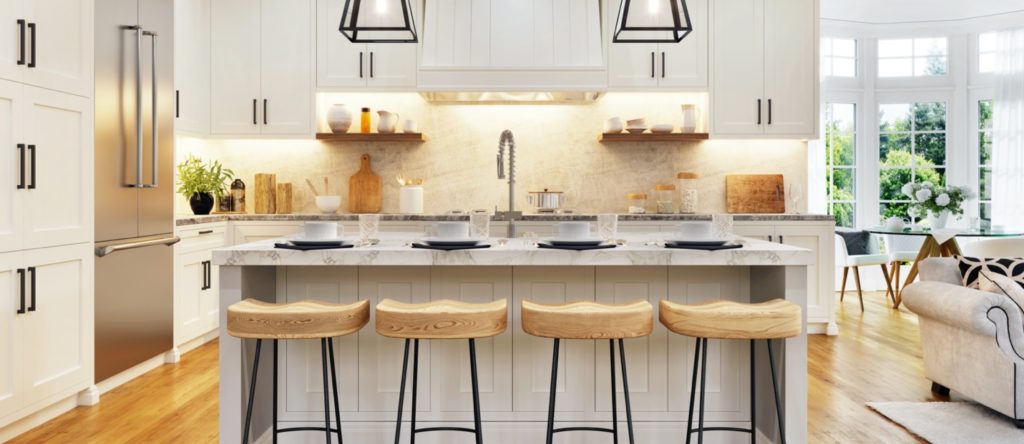 5. Install a kitchen island or a walk-in pantry
The most sought-after kitchen upgrades for prospective home buyers are a kitchen island, a walk-in pantry, and lots of drawer and cabinet storage. These upgrades give families more accessibility to counter and storage space in the kitchen, allowing multiple people to cook simultaneously. Installing an island and a walk-in pantry will not only give you more space to utilize but will also decrease clutter on your countertops which makes your space look cleaner and more organized. Kitchen islands can also give you an additional breakfast bar area to eat and socialize.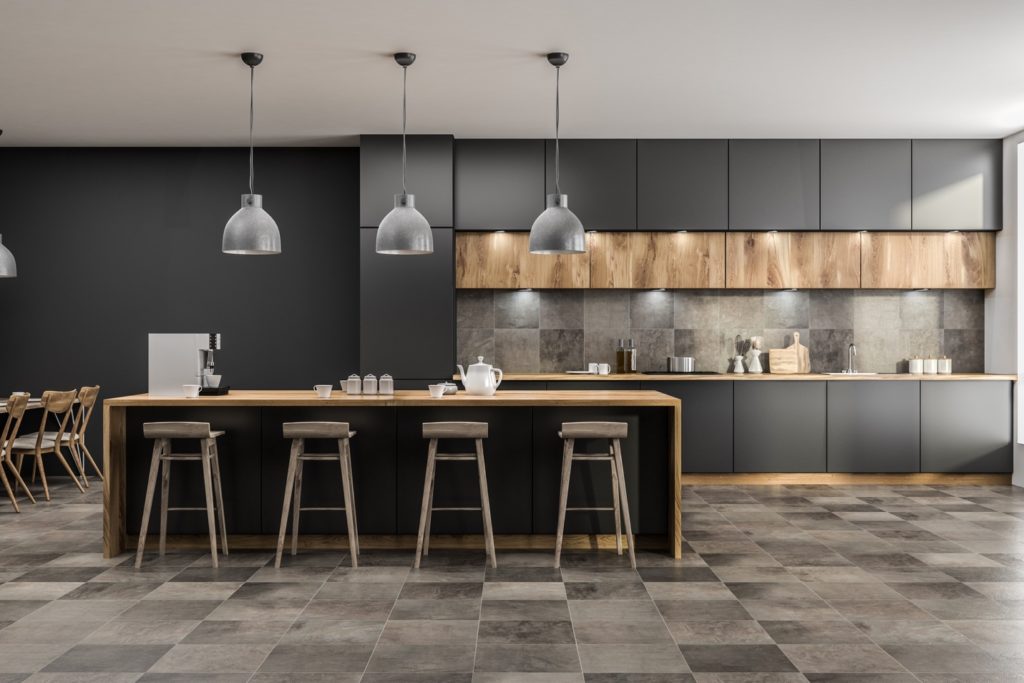 6. Include small kitchen upgrades
There's no doubt that larger kitchen renovations will increase your home's value, however small kitchen upgrades can also boost your home's value without breaking the bank. A few cost-effective kitchen upgrades you should consider are:
a. Repainting – By repainting you can hide the wear and tear of your cabinets and walls, while allowing you to highlight the areas of your kitchen that matter the most. Giving your kitchen a fresh coat of paint can also help tie together your space, making it look more cohesive and newer.
b. Update your hardware – Switching out your hardware is a quick and easy way to improve the aesthetic appeal of your kitchen. Whether you want a minimalistic, modern, rustic, or farmhouse style, there are a variety of options to choose from.
c. Replace your backsplash – If your backsplash looks old and dated or the grout is starting to become yellow, it's time for a replacement. Luckily, there are many cost-effective options for backsplashes ranging from peel-and-stick to wallpaper.
Conclusion:
The right kitchen upgrades will attract a lot more prospective buyers and increase your home's value. Choosing the right renovations will also improve the livability of your home and improve your happiness before you decide to sell. By doing research, choosing good quality contractors, and staying within budget, these home edits will surely pay off in the long run.
Here is a link that might be useful:
External insulation ProGuard Exteriors – ProGuard Exteriors are experts for external wall insulation, and sustainable renovations in the South East of England. They also specialise in silicone and coloured rendering systems, Solar PV, flat roof insulation, and other external services.