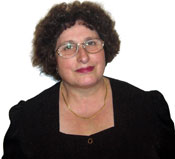 We, at Helpful Kitchen Tips, are committed to providing high-quality, original content on kitchen related matters. All our content has been prepared by industry experts who know the ins and outs of home/ kitchen improvement. So, it is all reliable information that you can use and benefit from. What's more, it is all free information.
Browsing our website, you will find a great deal of the information that you need to answer the questions you will ask yourself when creating or renovating your kitchen. This includes topics like:
Tips on kitchen remodeling.
Tips on choosing kitchen cabinets, countertops, backsplashes and floors.
Tips on buying kitchen appliances and utensils.
Tips on kitchen decoration.
Tips on designing a new kitchen.
Reviews of kitchen products and services.
Tips on choosing kitchen contractors.
Other tips for the kitchen: about the equipment of this special, oft-used room in our home.
In each section of the website we have striven to give you the most important information on the given subject, in a pleasant, easy to read format so that anyone and everyone (irrespective of their background or income) is able to benefit from it. Thus, we will save you time, money, and help you to avoid any troubles that may result from making ill-informed decisions.
Reading our information, you will know what to look for and ask about when going to the home improvement store. You will develop the skills and confidence to choose the items that will work best for you in the kitchen; according to your taste, budget and style of work.
Do you know, for example, what kind of sink should you choose in order to wash the dishes and utensils or prepare various foods with ease? Or other things like:
What kind of countertops are the most functional and aesthetically pleasing?
What is the most appropriate flooring for your kitchen?
What kind of rugs should you put on this flooring for extra comfort, beauty and functionality?
What kind of faucet offers the best quality?
What kind of light fittings will best illuminate your kitchen?
What kind of backsplash is best to put on the kitchen wall for extra functionality and aesthetics?
Is it feasible for you to add an island to your kitchen?
What kind of curtains will make your kitchen more beautiful and inviting?
What kind of knives should you choose in order to work with pleasure?
What are quality knife sharpeners like, and which will work best for you?
What kind of cutting board should you choose in order to meet your needs for cutting or serving?
What kind of mixers will work best for you?
What bakeware would best meet your specific needs?
What kinds of juicer are there, and which will make the juice with the most nutrients?
What kinds of trash can are there and which would be the most suitable for your kitchen?
All of this and much more is answered on our website. You might use the advice and information or you might ignore it, but you will always feel better informed when you read our pages.
Wishing you success!
Ganka Vasileva
Chairman and Founder
Helpful-kitchen-tips.com, Inc.