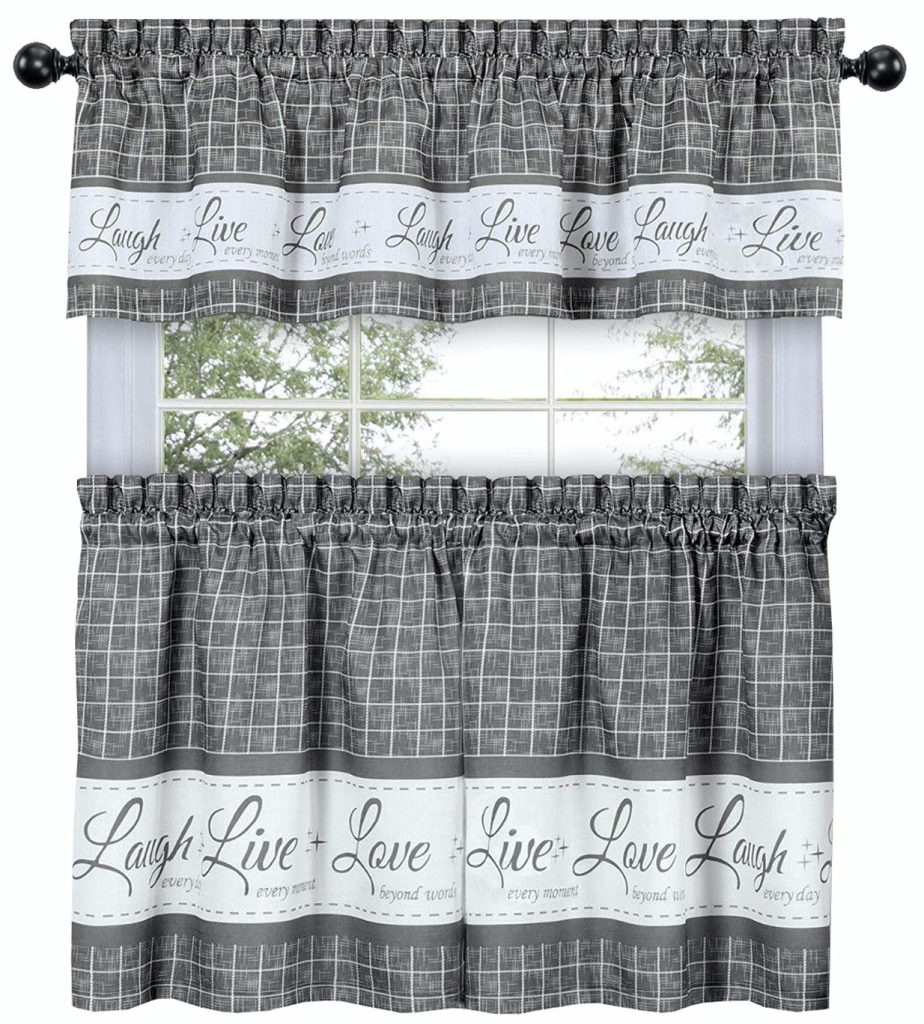 Curtains, even very ordinary ones, can greatly enhance the look of your kitchen. With kitchen curtains you control how much sunlight is allowed into this special room of your home. Good, natural lighting is a basic requirement for your normal work process in the kitchen.
A variety of kinds of kitchen curtain are available…
Different shapes
Different colors
Different fabrics
Shape of kitchen curtains
You can put curtains on bigger windows; for example, long, sheer curtains on the left and the right side of the window. You can also use such curtains to respect current styles if you have furnished your kitchen fashionably.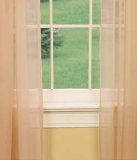 You can put other kitchen curtains on smaller windows; for example, small pleated curtains to cover the upper and lower part of the window. These are wonderful curtains if your kitchen has such windows.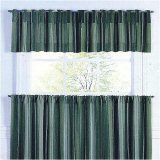 With some curtains you can cover only a small part of your window; for example, by valance on the upper portion. Thus you will allow a greater amount of direct sunlight to penetrate into your kitchen, bringing warmth and life.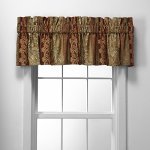 With other curtains you can cover the greater part of your window, thus creating more privacy in your kitchen, avoiding outside eyes. If your kitchen has a dining table and you wish to have more privacy when all of you are gathered around it, these curtains are a good variant.
The shape of the kitchen curtains is a flexible element. You can experiment to achieve different effects…
to add or to remove a valance in the upper portion.
to select longer curtains, if you want to lengthen your window visually.
to select shorter curtains (to the sill of the window or a little beneath it), if you want to create a more informal feeling.
to pull back the curtains with ties or hold-backs in different places on their length: in the upper or lower portions, or in the middle.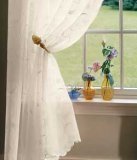 Also to create different effects you can use different hold-backs…
in the shape of flowers.
in other decorative shapes.
from various materials as well (wood, metal, glass…)…
The curtains must be sufficiently long that, after you pull them back, their inner end continues to hang beautifully.
When selecting your kitchen curtains it's good to choose ones that are a little bigger than is strictly necessary. Folding them (if necessary) is easier than lengthening them.
Color of kitchen curtains
The colors of the curtains have great importance for the decor of your kitchen. Select them to complement the colors of your kitchen furnishings. For example, if your cabinets or countertops are brown, match your curtains with them by having them contain a brown element, but a different shade of brown.
If you want your windows to be the focus of attention in the kitchen, select brighter or more patterned curtains. If not, select curtains with a more neutral color (white, beige, grey…) or ones with a simpler pattern; they, also, can look wonderful.
You will see some curtains in a solid color and others with different patterns…
in stripes
in flowers
in checks…
All these styles are a good variant for your kitchen, if it has informal decor.
Bear in mind that passing through your curtains, the sunlight will add a certain nuance to your kitchen, based on the color of the curtains. Take care to ensure that this nuance is appealing to you.
Fabric of kitchen curtains
The fabric of your curtains is as important as their color and shape. Its significance is expressed mostly in its functionality. It needs to be strong, durable and fade-resistant, since it will be exposed to the sun's rays.
Because the specific function of this room means that there may be a great deal of moisture from cooking and washing, you will probably clean kitchen curtains more than those in your other rooms. Hence, choose curtains you can wash in a washing machine.
The natural fabrics listed below are suitable for kitchen curtains…
These synthetic ones are also suitable…
You will find also some kitchen curtains in a combination of natural and synthetic fabrics. Usually, you will find the constituents of the fabric stated on the manufacturer's label.
You will find that some curtains are sheer, with a high degree of transparency, and that others are coarser and correspondingly thicker. The thickness of your curtain will determine how much sunlight will penetrate through it into your kitchen. As a whole, curtains that allow more light to penetrate into your kitchen are a better choice.
Way to hold kitchen curtains
The curtains also vary according to the way you fix them to the rods. Each method of fixing will give a different character to your curtain and a different visual effect.
You will fix some by tabs (such curtains have metal loops along their top border). With them, the hanging rod will be visible all along the length of the curtain. So think carefully about what kind of hanging rod you would like…
metal or wooden.
with a different finish or with different finials at the ends (there are rods with different nice details to them).
hidden behind a beautiful frame (wooden, gesso…)…

With other curtains you will wrap the rod, hiding it entirely (such curtains have a sewn pocket in their upper part, where the rod enters). Here, your curtains will be more pleated near the rod.

You can hang a third type of kitchen curtain by rings (there are clips to the rings to hold the curtain with). Such curtains are very easy to open and close.

Conclusion
When selecting your kitchen curtains (sponsored link) think about the sunlight penetrating into your kitchen…
What is the amount of light penetrating into the room?
Do you want it to be more direct or more filtered?
The answers to these questions will help you to select the right type of fabric, color and shape for your kitchen curtains.