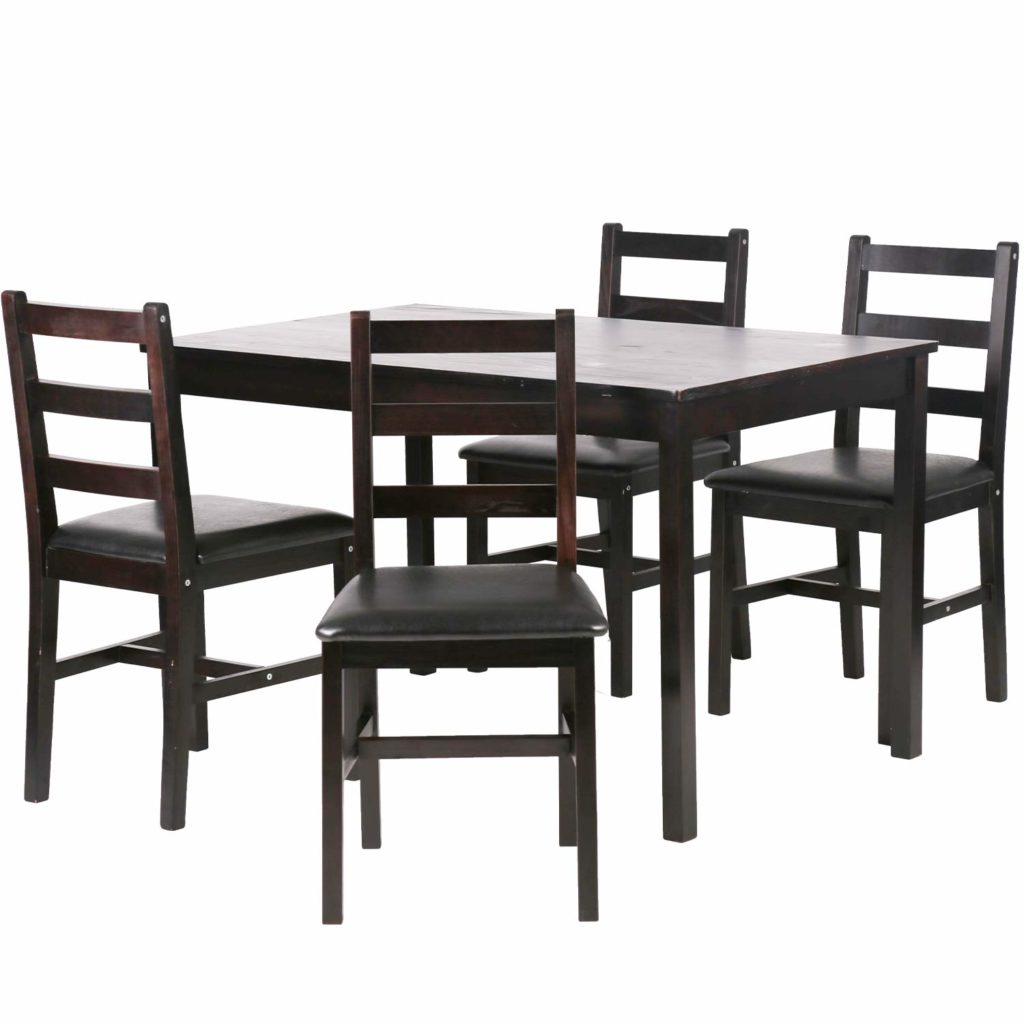 The sunshine and warm weather are the perfect excuse to get together with friends and family in the evening or over the weekend.
If you're inviting your guests over for a meal, there is plenty you can do to make the summer party both fun and memorable. When planning out your get-together, remember that the focal point should be the dining table, as this is where your guests will congregate to eat, drink and sit throughout the meal, chatting and sharing stories with one another.
Whether you're planning on bringing the kitchen outside with a BBQ or al fresco dining, or want everyone to enjoy your home cooking in the kitchen, your dining set should be impressive and set the scene, inviting guests and wowing them with an incredibly stylish atmosphere.
Below is a selection of inspiring summertime dining table settings to provide you with some great ideas of how to make your table a real statement and your party visually stunning for your guests.
Sunshine palette
Yellow is a cheerful and fitting choice for summer kitchen table settings. For a casual yet stylish look, combine oversized sunflowers and delicate roses into floral arrangements and place them at the center. If you are looking for something a little different, why not fill a simple wire basket with lemons and use this as your focal point?
Also make jugs of drinking water a little more exciting by adding slices of grapefruits, limes, lemons and oranges. Alternatively, try putting together homemade lemonade and pitchers of citrusy cocktails for your guests to sip on throughout the meal.
Compliment your decorative touches with yellow and white crockery. Also, add hints of robin egg blue and deep evergreen tones so that the overall look of the kitchen table remains interesting.
Indian summer
Vibrancy, color and exotic patterns are essential for Indian summer themed get-togethers, and can really help to get the party atmosphere in full swing.
Combine oranges, yellows and greens with a bright base color of pink, to really inject color and excitement into your dining set. Also, hang canopies in the kitchen or your outdoor patio, place embroidered cushions on dining chairs and dot brightly colored glass tea light holders all around. If you have any bright glass cups and water jugs, position these around your dining furniture.
For the center of the dining table, place brightly colored marigolds and carnations into vases and position them next to Indian lanterns containing candles, which will glimmer and glow with interesting exotic patterns as the sun sets over your party.
Country garden
Quaint and charming, an afternoon tea party can be a delightful way to spend time with your family and friends.
Choose a crisp white tablecloth and bring out all your fancy china and vintage lace napkins. For soft drinks and cocktails, put out a selection of tea pots, tea cups and pretty milk bottles & jam jars. Mismatched cups and plates are recommended for a rustic, simple feel, while you can decorate the table with homemade bunting in pastel shades and gingham patterns for further appeal.
Present your dessert as the table centerpiece – go for a cake stand with sweet, decorative cupcakes or a classic Victoria sponge. For something a little bit different, why not fill a watering can with soft, pastel colored roses, sweet peas and hydrangea and place this on the dining table as a great talking point?
Think carefully about your table
By making sure that your kitchen table is inviting and special for guests, this will help you to create the right ambience.
When planning out your dinner party, also think carefully about the number of guests you are inviting and whether they will be able to sit comfortably around the table. Make sure that all guests have everything that they need, including cutlery, glasses, salt cellars, napkins and drinks. Also, be careful about who you sit next to one another, so that everyone can have the most enjoyable time.
By taking a creative, imaginative approach to your kitchen and table design, while thinking sensibly about the needs and wants of your guests, you can put together an unforgettable summer party for the people who visit your home over the season.
Paula Wilding is the Interim E-Commerce Manager at TJ Hughes, a discount department store specializing in home, technology, kitchen electrical and more. The store first opened in 1912 and there are now nine department stores nationwide as well as an online store offering discounted famous brands.