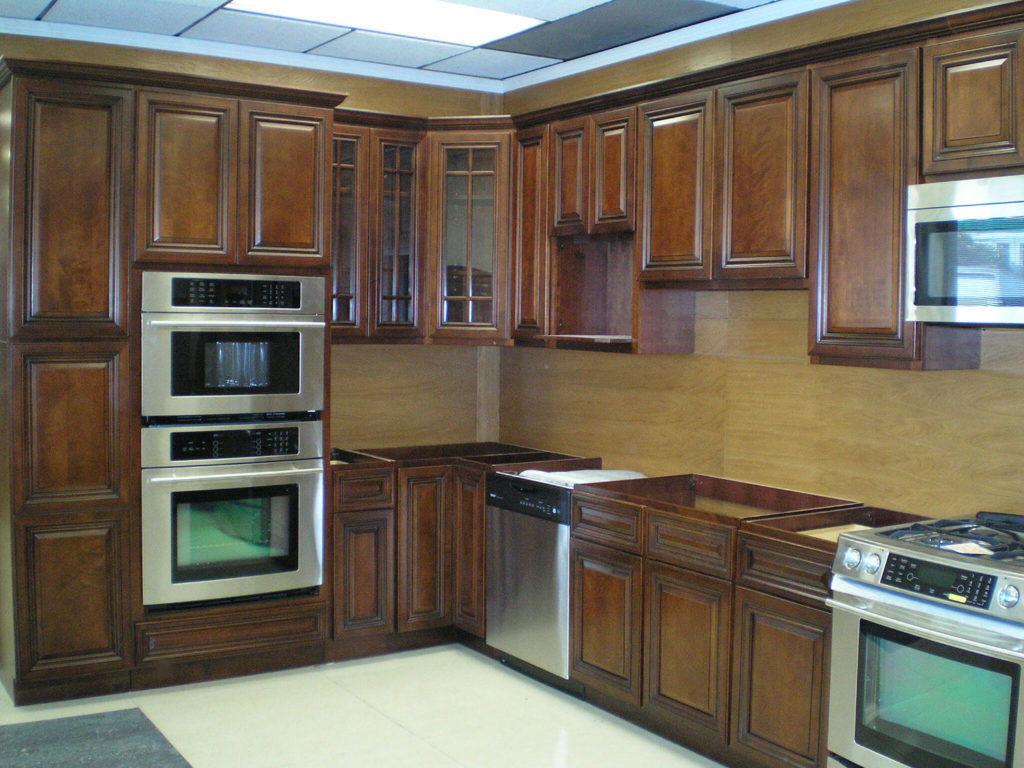 When it comes to remodeling your kitchen, you will quickly find out there are a ton of things you can do, and of course, each "thing" can come at a cost. Whether it's something as simple as replacing the cabinet hardware or gutting it to start from scratch, I wanted to showcase five of the most popular kitchen remodeling jobs, along with the costs.
#1 Countertops
Countertops can turn a blah kitchen into something eye-catching, especially if yours is an older home that features Formica or another outdated type of material for countertops.
Fortunately, countertops are not overly expensive (unless you go with top-of-the-line marble or granite) and usually account for less than 10% of your total project and usually range in price from $1,500 to $3,000 (though there are less expensive options) for the average-sized kitchen.
When you are looking to replace countertops, make sure you are looking at the function as well as appearance, and try to consider something that will stand the test of time rather than be trendy. You can always add a little trendy touch with colorful backsplashes or accents that are easy to change as styles and tastes evolve.
#2 Cabinets
Outdated or worn cabinets can instantly make a kitchen look old and tired. If you have ever walked into a kitchen with olive-colored or plywood cabinets, you know exactly what we mean. That is why many people plan this into their budgets, with an average of 29% of their budget allocated toward new cabinets.
New cabinets usually amount to $3,000 to $5,000, on average, for a small to medium kitchen remodel; however, these costs can be mitigated by going with a cabinet resurfacing rather than a replacement. In some cases, simply painting cabinets an updated color and switching out outdated hardware for quality handles can be all it takes to spruce up your cabinets and make your kitchen look brand new again.
#3 Gas lines
Are you looking to switch out your old electric range for a newer, more luxurious gas model? Then you will probably need to install gas lines, a project that will probably cost less than $1000, but it is, most of the time, well worth it since the value of your home will go up. The actual gas range will more than likely run you closer to $2,000, but again, the value it adds will be worth it in the long run.
#4 Flooring
Less than 7% of most kitchen remodel budgets go to flooring, which usually amounts to less than $1,000. There are plenty of affordable flooring options out there from laminate to tile, though, more and more people are opting for hardwood floors in their remodeled kitchens. If you have hardwood floors, even if they are currently covered by laminate or other materials, it might be a good idea to look into getting them refinished as an affordable and attractive option.
#5 Plumbing
Whether your sink never drains correctly or your faucet sprays you in the face every time you turn it in, it may be time to replace the simple plumbing-related items such as your kitchen sink and faucets. A brand new, ergonomic and attractive kitchen faucet will run you around $250 depending on the model you choose, and will likely last you for at least the next ten years. A sink, on the other hand, can cost anywhere from $250 to $500+, again, depending on the model you choose.
Remember you don't have to remodel your kitchen all at once, and if you're on a budget, consider doing projects one step at a time to save some money. Hopefully, these projects, along with the costs, can offer you an idea of how much it may cost you.
This is a guest post written by Stephanie Lynch. She is from www.Howmuchisit.org, a website which helps consumers find out what unknown things cost such as cabinet refacing, countertops, professional services and more.