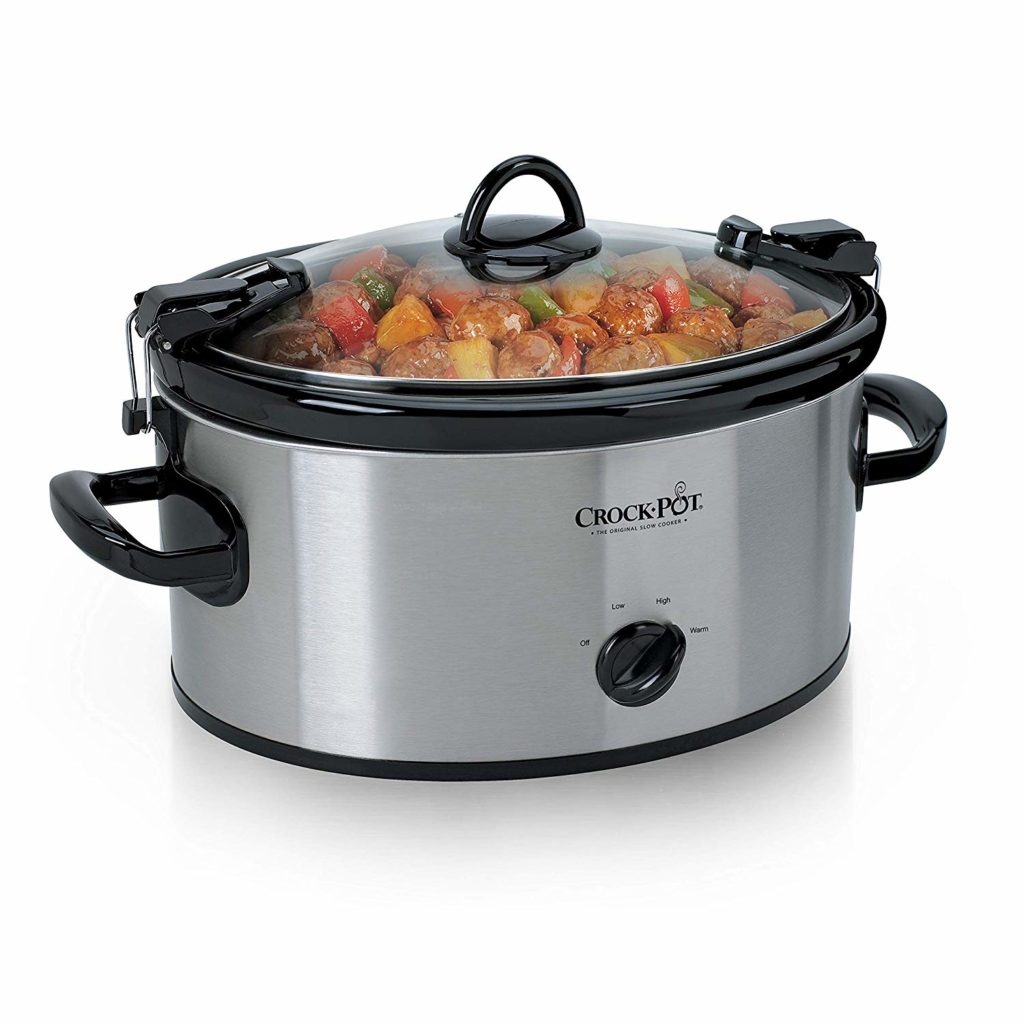 With winter here, and days so short, it is hard to find the time or energy to go to work, let alone find time to make a healthy meal. And the resulting pile of dirty dishes is enough to make you want to order pizza every night of the week.
If you are nodding in agreement, then a good slow cooker could literally change your life!
I was given my first slow cooker as a gift. It was a second hand, old school 1970's crock pot. I was really into retro at the time and it sat proudly on my kitchen counter as nothing more than a center piece for about a year. One day I was having a clean up and, having never even turned the thing on, I considered throwing it. But something held me back. I decided to look up some recipes online and see if the old girl actually worked. She did. And so began my love of the slow cooker.
Being that it was older than me, I wasn't too keen to leave it plugged in and turned on all day when I was at work so I decided to upgrade to a newer version. It was here I realized the importance of finding the right slow cooker.
Things to consider when buying a new slow cooker:
Size
You need to consider how many you will be cooking for. Most slow cookers boast a large capacity, but the actual amount is more likely around two thirds that. Don't forget that it's always good to cook more so you can reheat dinners all week or freeze it in batches to serve at later date. But don't go too big as you'll need to buy a lot of ingredients to fill it each time.
Here is a size guide:
Small (1-2 people): 1.5-3.0 liters
Medium (3-4 people): 3.0-5.0 liters
Large (5 or more people): 5.0-6.5 liters
Shape
There are two options here:
1. Round cooker, these are great for stews, soups, chillies and curries.
2. Oval shape which has more surface area so there is more room to fit in foods ideal for roasting such as chickens or chops. These are also excellent for layered dishes like lasagna.
Need vs budget
Slow cookers can range in price from $15 to $250. Although the higher priced ones may have an extra bells and whistles, with few exceptions, they all basically do the same thing – heat food at a low, steady heat in an environment that traps heat and moisture.
If you're after a simple cooker, you will most likely be looking at a round, medium sized cooker with just 3 settings, high, low and auto. Auto basically starts with a hot setting, then moves to low for the duration of the cooking time. Make sure you get one with a glass lid so to be able to keep an eye on it without having to keep taking off the lid.
As you start to work up the price scale, you will find extra features such as timers and heat settings through to lockable lids for safe transportation. Consider what is important to your needs and there is sure to be a model to suit.
My latest and greatest purchase is the Instant Pot 7-in-1 Multifunctional Pressure Cooker. It's a Slow Cooker, Rice Cooker, Sauté/Browning, Yogurt Maker, Steamer & Warmer.
If budget is a big consideration when looking for a slow cooker, why not consider shopping online for a second hand option, there are loads of people that get given slow cookers as gifts and never take them out of the box. Just make sure that the electrical cables are in good condition.
Inspiration
If you're not sure about buying a slow cooker, why not look up a few recipes to get an idea of how simple they are to use. I love one pot cooking and can have dinner on the go in 5 minutes flat. I buy my groceries online, have them delivered and then in the morning I spend a few minutes preparing and throw it all in the cooker, then voila! Dinner for the next few nights is done.
Here is my favorite 5 minute recipe:
Ale stew
Meat, normally beef but whatever you prefer, big cubes.
Some vegetables, generally onion potato, carrot, beans etc large chunks.
Stock cube, dissolved in a cup of water.
Tomato paste, around 2 tablespoons.
Can of dark ale.
Good shake of pepper, some Italian herbs.
Put all in the cooker, stir and turn on to Auto and leave for the day.
(Amounts will depend on the size of your slow cooker and personal preference.)
I hope this helps you become more comfortable in choosing a new slow cooker. Definitely shop around for the best price as they vary retailer to retailer. Once you embrace the slow cooking phenomenon, you'll come to love getting home to a house full of delicious smells.
Aurore Balmay is a staff writer for the popular online https://www.australia.for-sale.com/.