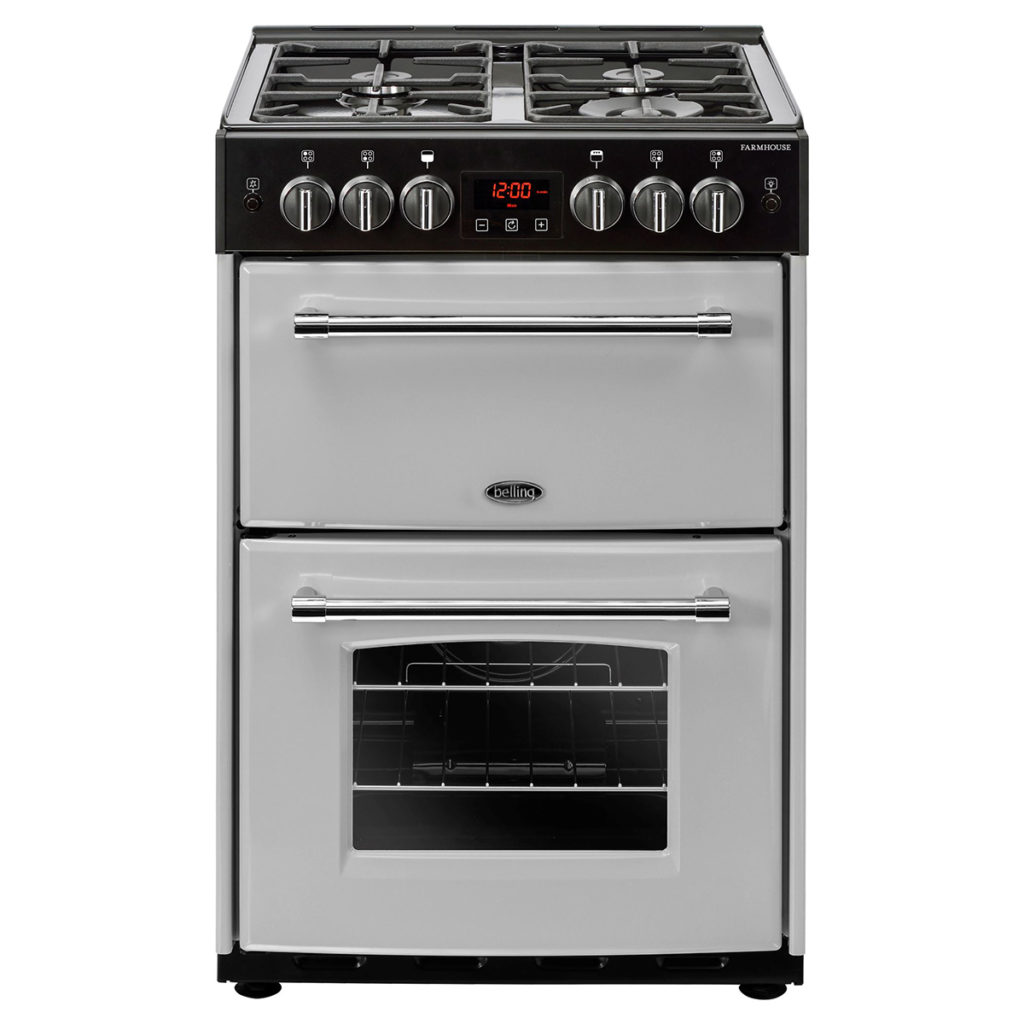 If you have spent some time thinking about your dream kitchen then you have more than likely thought about what you would want it to look like. You will have the design all mapped out in your head, but have you ever thought about the appliances that will fit into this beautifully designed kitchen or how you can make it a reality? We have put together a list of our top 5 appliances from industry leading brands that you may want to consider when you take the plunge to build your dream kitchen.
Invest in a gas cooker
Gas cookers are extremely popular and for good reason! Gas cookers provide heat immediately, allowing you to cook your food evenly and straight away compared to an electric. You can even control the temperature easily giving you greater control when cooking with pots and pans or when frying! Gas is also a lot cheaper and fuel efficient too. A lot of chefs have also said that the flames work better with different types of cookware especially if the bottom isn't completely flat. As well as all of this, they are also a lot easier to clean too.
A smarter way to store food
A smart refrigerator allows you to connect the appliance to the Internet. This allows you to access plenty of features with your smartphone, tablets and of course voice assistants such as Alexa, Siri or Google Home. A smart fridge will allow you to control everything with your phone such as keeping track of expiry dates, updating your virtual shopping list, browse the Internet for recipes, use a whiteboard feature to add handwritten messages, play your favourite music while you cook, create family schedules and so much more.
A coffee a day…
Hands up who else can't start their day without a cup of coffee or a cup of tea! Don't worry you're not alone. What dream kitchen would be complete without a dream caffeine set up. Having a coffee machine in your home will save you a lot of money in the long run and in doing so will save you a lot of time too. You can even get a smart coffee machine which will connect up to your phone and have a coffee for your ready as soon as you wake up without lifting a finger.
Something a little stronger
We have all been there, it's been a long day at work and now all you want to do is open a bottle of wine and relax. If you want to make the most of your wine and you enjoy a glass or two on the regular, then a wine cooler is the perfect investment for you. You have your morning routine sorted, now why not sort out your evening routine too? A wine cooler will create a stable temperature for your wine resulting in a better quality beverage. A consistent temperature is absolutely crucial when trying to retain the age and taste of wine. High temperatures will lead to the wine aging earlier and cold wine will stunt the growth. The average lifespan of a kitchen is up to 10/15 years.
Heat instantly
The main advantage with these taps is that they provide hot water a lot quicker and easier than a kettle. They also make it a lot easier to just use the amount of water you need, as you can fill up your pan or mug directly. These taps are much more efficient than kettles and as a result are easier to run. By installing a boiling water tap, you will also save on unit space and can even make the water taste more palatable.
Sarah Wirth is a content writer on the marketing team at Conway.TV. Conway sells kitchen appliances including refrigerators and TVs in Magherafelt.