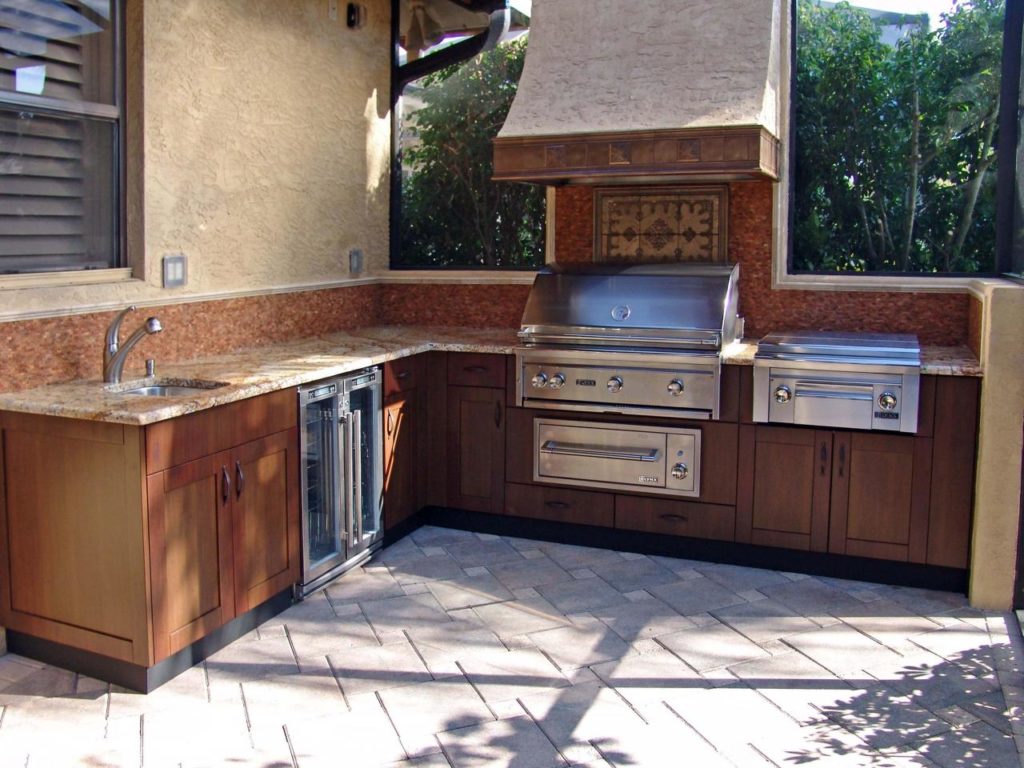 This is a guest post by Marie Christine Umali. If you want to guest post on this blog, check out the guidelines here.
An outdoor kitchen is a great idea especially when your current kitchen lacks the space it needs to accommodate additional people and activities. With this addition in your home, you're not only increasing your family's space for hosting gatherings, luncheons, and family celebrations but also your home's value.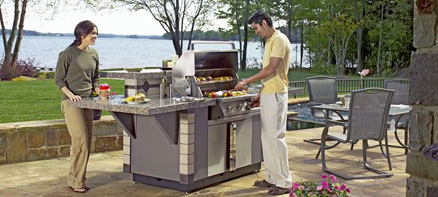 However, cost is always the hurdle that comes between a happy camper and his ideal outdoor kitchen. Like a typical indoor kitchen, an outdoor kitchen is one of the most expensive remodeling projects a homeowner can ever make so expect to shell out serious dough. So what can a homeowner like you do to have an outdoor kitchen without costing you an arm and a leg? All you need is a few tips to get you on the right track and help you purchase the best value for money. Here's how:
Invest in a good grill but without all the bells and whistles
The grill and a dining area define an outdoor kitchen. Since the grill is the life of your barbecue, do not skimp on this but don't mind the unnecessary add-ons either. Most of these additional features are just icing on the cake anyway – stuff that you can live without. Focus your energy into getting what your family needs. Decide on the right size, know your cooking requirements, and bank on what's durable and easy to maintain. Just because a grill is cheap does not mean that it is the best thing to buy. Choose quality brands backed by great customer support. For $300, you can already get a well-built 36-inch modular or island gas grill with built-in infrared burners. Frankly, that's all you need for a great barbecue.
Plumbing out
You don't need a sink outdoors if, a few years away stands your indoor kitchen. Plumbing work can cost a homeowner somewhere in between $1000 to $2000 which is very impractical to spend for especially in this economic crunch. You can always use the sink, refrigerator and other kitchen equipment from your indoor kitchen. You don't need to have this extra cost incorporated in your project.
Get an all-weather, sturdy flooring
The first thing you need to think about when choosing flooring for your outdoor kitchen is durability, style, the amount of space you have, and of course, budget. There is a wide array of selections to choose from which include brick, tiles, cast concrete, wood flooring, travertine flooring, slate or cobblestone-type flooring. If you're working on a limited budget, the most recommended flooring is concrete. Basic concrete just costs around $3.50 to $4 per sq. ft., is very low-maintenance, all-weather type which is great for long-term use. Basic concrete now comes in a variety of color and stamping options that resemble high-end materials such as bricks and stone. It's a great way to achieve an expensive-looking kitchen on the cheap!
Limit your space
You don't need to fill out your extra yard space especially if your finances are running low. Decide on a basic outdoor kitchen layout, but include plans for expansion. The basic layout and size shouldn't be too big or too small. Decide on one that's just enough to allow you and your family to move around comfortably. This way, you won't risk blowing off all of your budget into flooring and roofing. You'll have enough cash to spend for other essentials. You can upgrade when budget allows it.
Get wise on furniture
Ikea offers a lot of economically-priced outdoor furniture at unbelievably low prices! Their selection ranges from solid wood or artificial materials such as polystyrene slats, which are weather-proof, lightweight, sturdy, and requires little or no maintenance. You can already get a handsome 4-seater dining set that you and your family can enjoy lounging on for as low as $300.
If you still think $300 is a hefty sum to spend on furniture, try auctions within your area, yard sales, or browse Craigslist. There are a lot of valuable stuff worth salvaging from these sources. You might just be one of the lucky ones to tap into a gold mine.
Marie Christine Umali is a blogger and home improvement enthusiast working for Kitchen Cabinet Kings, a leading online distributor of high quality birch, maple and oak discount bathroom and kitchen cabinets. Invest in Kitchen Cabinet Kings' cheap cabinetry and get the most value for money. Claim your free kitchen design service and enjoy big discounts for bulk orders. Visit www.kitchencabinetkings.com now!