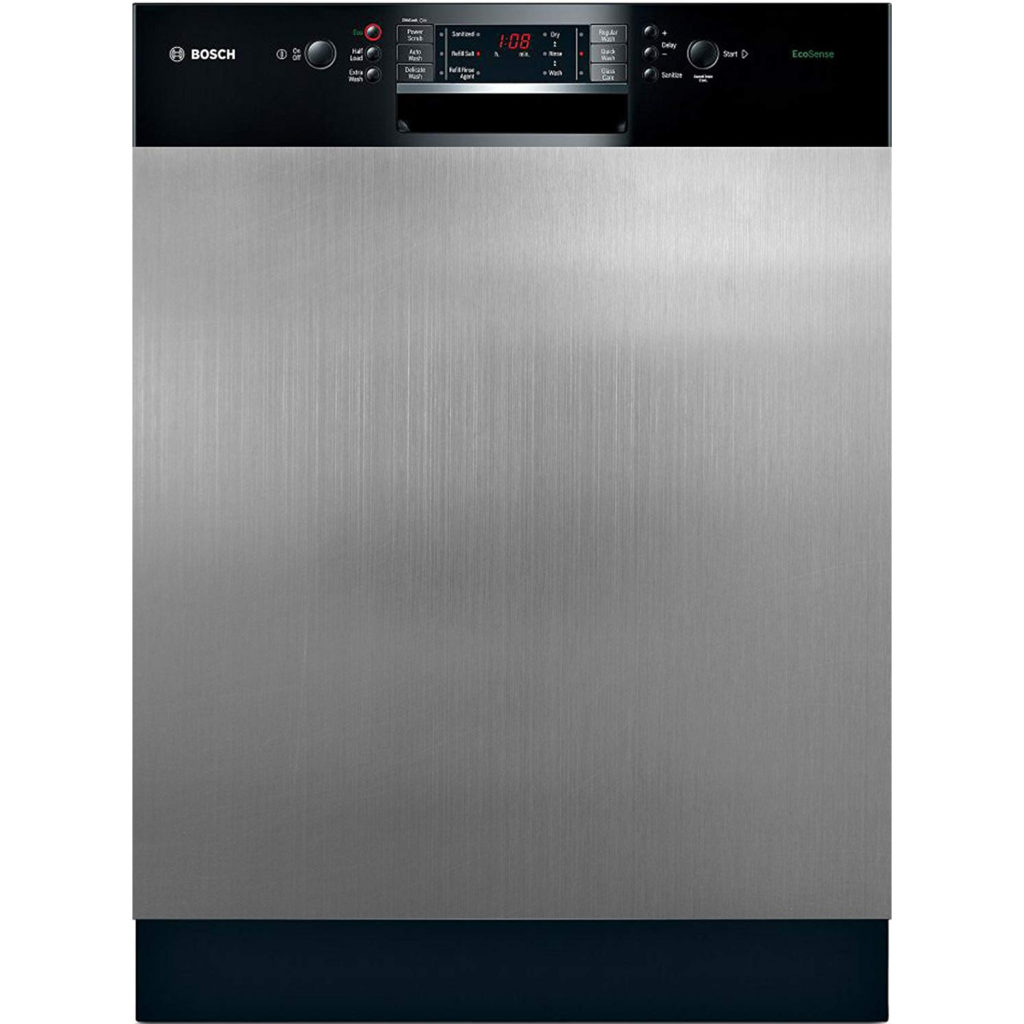 This is a guest post by LocalTraders. If you want to guest post on this blog, check out the guidelines here.
Astonishingly, the average person spends between 18 months and two years looking after the home! Whether you spend your time dusting, vacuuming or cleaning up after your pets or kids, household duties are a chore and we are always looking to buy appliances that help maintain domestic bliss, allowing you to spend time doing something other than cleaning.
A dishwasher is one such appliance, they save hours and even days of tedious dishwashing, an everyday chore that goes hand-in-hand with good home-cooked food. However, buying a dishwasher can be rather expensive so is a purchase that isn't taken lightly by many households whose budget may be a little tight. Check out our top buying tips for dishwashing bliss…
Is a dishwasher right for my home?
Many people think that a dishwasher isn't a very viable option, especially for the environment, and it is commonly thought that using a dishwasher wastes more water than washing dishes by hand. The average household uses 21 litres of water every single day on dishwashing alone, which is around 2-3 hand washing sessions – does this sound similar to your household? If so, purchasing a dishwasher will not only save your skin from exposure to often harsh washing-up products, it will also save litres of water. A standard dishwasher uses just 15 litres per wash and with the average household completing just one cycle a day, using a dishwasher instead of hand washing crockery, pans and cutlery will equal major saving on household utilities.
Choosing the correct size
There are so many dishwashers on the market but start off by narrowing appliances down by size, it's important to get the right sized dishwasher for the needs of your household so that you are not spending extra money on extra washes and cleaning solution. Generally, dishwasher capacity is indicated by place settings, which is the number of utensils, plates, bowls, cups and glasses used by each person. The average dishwasher has capacity for up to 12 place settings so if this seems too big for your family's needs why not consider a slimline model. Slimline appliances tend to cater for up to 9 place settings, suiting a small to medium-sized family. Alternatively, you can invest in a compact dishwasher, providing up to 4 place settings, which is ideal for a couple or individual.
Accommodating your new appliance
When choosing your dishwasher type, think about the room you have available in your kitchen for accommodating that particular size. Integrated models work wonders for small kitchens and can be hidden away in cabinets for a clutter-free look. It is important to note that dishwashers, both full-size and slimline fit under a standard worktop. But it is worth measuring up the height of your worktop and the space you had in mind before you go shopping.
Pick your programmes
When buying a dishwasher you can go as high or low-tech as you like, each dishwasher offers a variety of programmes to suit your dishwashing needs. There are usually three programmes and a rinse cycle providing a great range of finishes for families of all sizes. Commercial properties, like bars and restaurants, looking to invest in a dishwasher may want to study the programmes available carefully, only a small selection of machines provide glasses-only cycles for finishing glassware. If you think you will fill just half of your machine, look for half load options to save water or simply downsize your machine altogether to a slimline or compact model.
Think green
Invest in a dishwashing machine that is efficient for you and the planet. Each dishwasher has an energy efficient grade from A to G, as seen on many kitchen appliances. These grades are an indication of not just energy efficiency, but also give buyers clues on performance, water consumption and wash quality. Generally top-of-the-range dishwashers have a higher grade, greater sophistication when it comes to preserving energy plus a higher price.
LocalTraders are home improvement specialists who connect homeowners with helpful trade professionals in their local area using a quick and easy to use enquiry service.