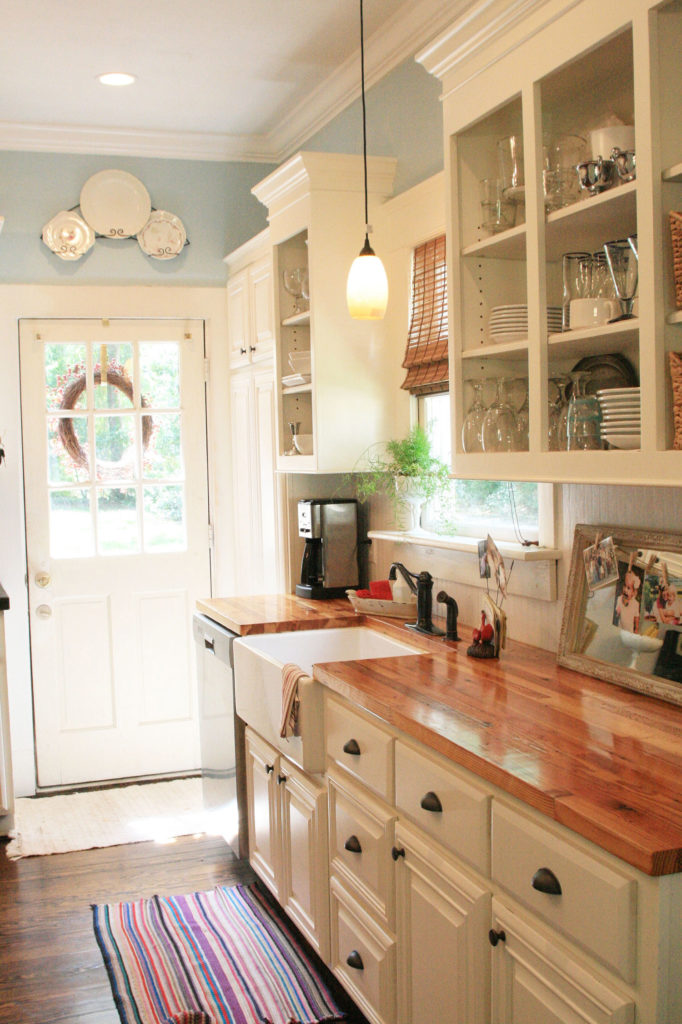 This is a guest post by JHE's Log Furniture Place. If you want to guest post on this blog, check out the guidelines here.
Are you thinking about remodeling your kitchen area? Families across America spend most of their time entertaining families and friends in their kitchens. This space should be as warm, functional and luxurious as possible. This is what an Old World themed-kitchen is all about. The Tuscan theme brings in the look of the Italian countryside and the warmth, charm and sophistication of a rustic cabin in the rolling hills. The overall effect of a Tuscan kitchen is an aged and comfortable space that blends antique and distressed furniture with modern conveniences of a functional kitchen.
There are many elements that are indicative of the Old World design that you should incorporate into your kitchen remodel including:
Rustic furniture
Earth tone wall colors
Wrought iron accessories
Natural stone and granite counter tops
Dark wood cabinetry
Natural textures
Exposed wood beams
Distressed wood floors
High ceilings
Arches
Rustic furniture in an Old World theme is a popular choice because it brings the nature of the outdoors in and provides a natural setting for comfortable seating arrangements. The choice of dark woods such as cherry wood and mahogany will tie in well with the theme. The old world style of furniture provides a vintage feel. This look is indicative of what you would see in Italian countryside homes.
Bold accent colors in the kitchen provide an elegant and warm feel to a room. Use paint colors such as eggplant, warm oranges, rustic reds, sunny yellows, olive greens, and shades of taupe, gold and copper to give character and warmth to the space. Darker room colors create a more intimate space to relax in.
Wrought iron accessories such as chandeliers, candlesticks, privacy screens, room dividers, ceiling fans, wall art, patio tables, magazine racks, and drawer pulls will bring in the details that are indicative of the Old World style.
For kitchen counter tops, a common material is butcher block woods, natural stone and granite. These hard surfaces are popular with homeowners who wish to upgrade the look of their kitchens and bring value to the space. Tile and slate are good options with keeping in with the natural look of the floors. Dark wood is ideal for cabinetry with decorative hardware in ornate styles. Avoid shinny surfaces that contrast with the dark finishes of the cabinets.
Curtains and window treatments should be heavier in rich upholstery fabrics of brocade, damask, chenille, velvet and floral prints. Scrolled patterns should be evident throughout the fabric design. Thick area rugs in bold patterns will warm the harshness of the floors and bring in a comfortable ambiance to a space.
Exposed wood beams are popular with this Old World theme. They look best when ceilings are high and pitched. Dark beams will give the ceiling a focal point to look at and give the illusion of increased height to a space.
Accessories bring in the details to the kitchen's look. Select pillows and throws with beaded and tasseled edges, lampshades, baker's racks, columns, ceramics bowls and wine racks that will all add to the Tuscan theme of the room.
Lighting fixtures such as pendant lights, chandeliers, candles, wall sconces, and lamps with give the room a beautiful illumination in the evening hours and will soften some of the harsher and darker materials found in the theme.
Popular choices for kitchen sinks are a farmhouse style or deep bowl with copper inlays and surrounds. Fixtures are popular in pewter, wrought iron, zinc and iron materials. Black appliances will match with the darker cabinetry and keep in with the deeper tones of the space.
Incorporating a long kitchen island with rustic furniture seating will serve as a focal point of the kitchen space as well as add additional storage. It will also provide a convenient place for food preparation. The look of the island should be slightly battered and worn and not sharp and fresh looking. This can be achieved by purchasing second hand rustic furniture at thrift and antique shops and incorporating it into your space. Consider hanging and centering a pot rack over the island and adorning it with copper pots and pans. Not only will it tie in with the look, but will free up much needed cabinet space under the counters.
JHE's Log Furniture Place provides highest quality rustic furniture and log beds. This company has a huge online store offering indoor and outdoor log furniture, as well as rustic decor and accessories. Its furniture is proudly made in the USA and the company has excellent customer service.