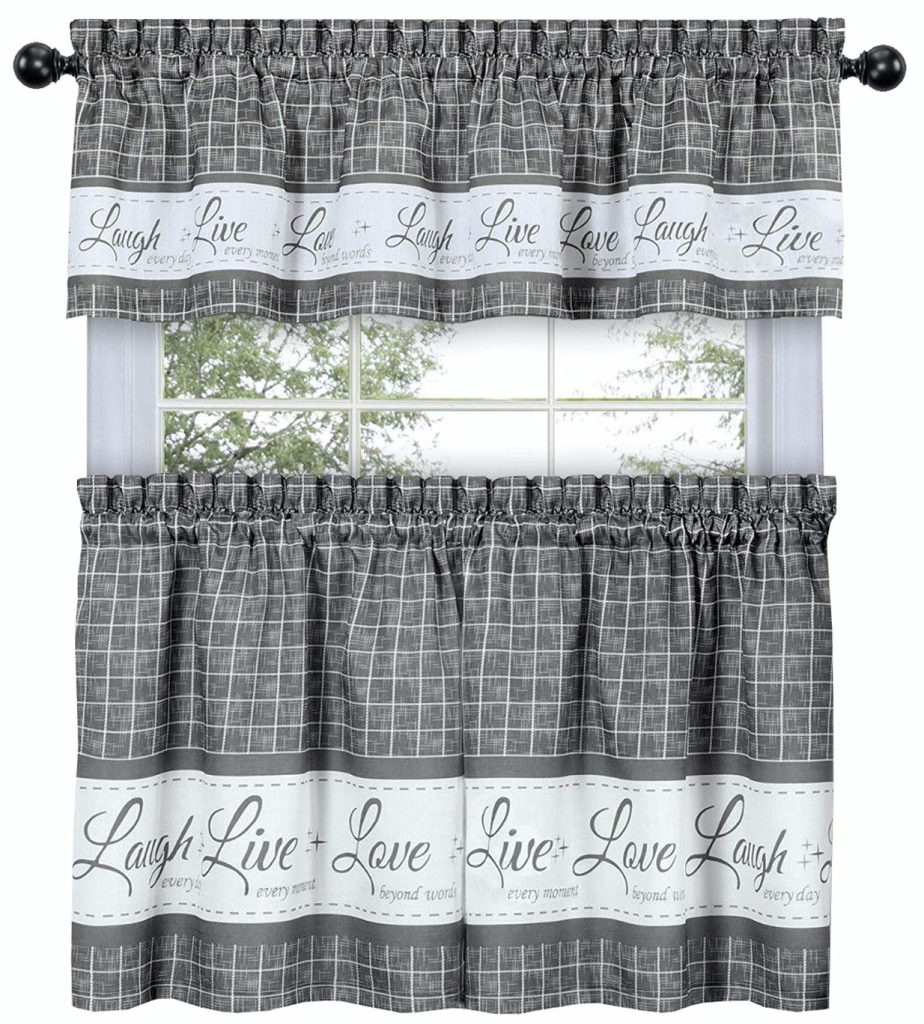 The kitchen is the most used area in the home, whether its family, friends, holidays or just entertaining the kitchen plays an instrumental part in creating a warm and cozy environment in the home. Windows in the kitchen are always a pleasant feature since they allow lots of sunlight to enter the space where so much activity will take place. Window treatments are the cheapest and easiest way to add color, style and character to the kitchen.
Curtains for the kitchen come in a number of different colors, styles and themes.
Color is probably the easiest to choose since we generally have a color theme in our home/kitchen that we build on. Some may want lots of colors and others may want to stay neutral by using either white or ivory, either way it's personal preference.
But when choosing color for your kitchen curtains you shouldn't be afraid to experiment with a bold color or floral window topper that has lots of fullness and texture. These types of valances (layered, scalloped & shaped) make a statement and should compliment your kitchen and "WOW" your friends and family.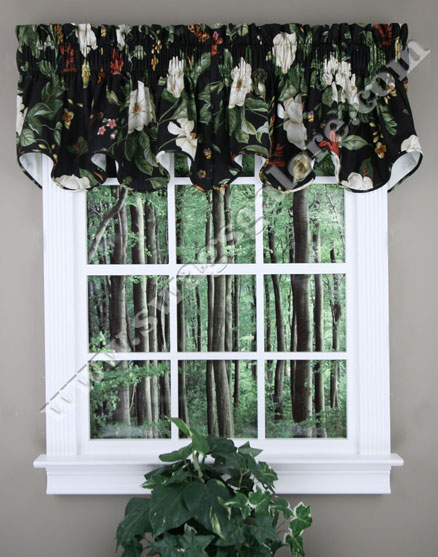 Curtain styles in the kitchen are country, contemporary and casual and like color we generally have a theme in our home and most of us keep to that theme.
For many a country style kitchen is popular since it incorporates earth tones that make the kitchen a warm and comfortable place to spend time in. There are literally 1000's of country style curtains to choose from. Toile, Battenburg and lace curtains are just a few.
For many of the urban dwellers living in cities contemporary curtains/valances is the perfect choice. These types of curtains generally have straight lines without a lot of texture and are solid in color some have vertical or horizontal lines on them.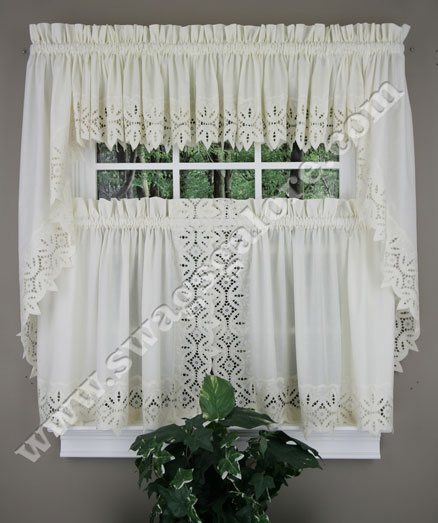 Traditional curtains are made of jacquard or tapestry types of fabrics and can be solid, floral layered or textured. Traditional curtains tend to work well in all types of home styles, country, contemporary, etc…
Grommet curtains for the kitchen have become very popular these days since they hang effortlessly and allow the user to draw the curtains so easy. Many of the grommet curtains available have insulating properties which will prevent drafts and is room darkening, giving you more privacy.
Many home owners hang valances or swags as a top treatment in there kitchen allowing more light to enter towards the bottom of the window, which is sometimes needed since the kitchen is a work station. On the other hand Café curtains are tier curtains that are hung across the bottom of the window giving the user privacy in the evening when lights are on in the home but also allowing lots of light to enter towards the top of the window during the day.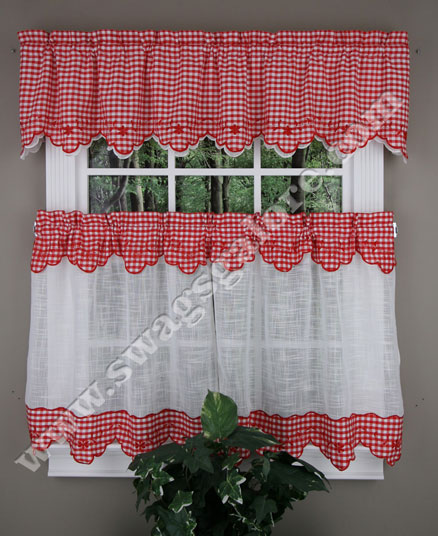 One thing to remember when installing curtains in the kitchen is safety. Never install curtains, tiers or valances that hang near the stove or oven since this may cause a fire. Some kitchen curtains are flame resistant which may be an option. You may also want to consider if the curtains/valances that you are installing are machine washable since you might have to wash them from time to time. I would recommend you wash your kitchen curtains either on a gentle cycle or by hand and hang dry since these types of curtains are generally delicate and can be damaged in the washing machine and dryer.
Some may want to change the theme in their kitchen during the holidays which is easy and quick to do. These days with affordable prepackaged curtains the only thing you need is your imagination, so I encourage you to have fun with the windows in your kitchen, remember the kitchen is the soul of your home.
By Eugene West, www.swagsgalore.com, America's Online Curtain Superstore!