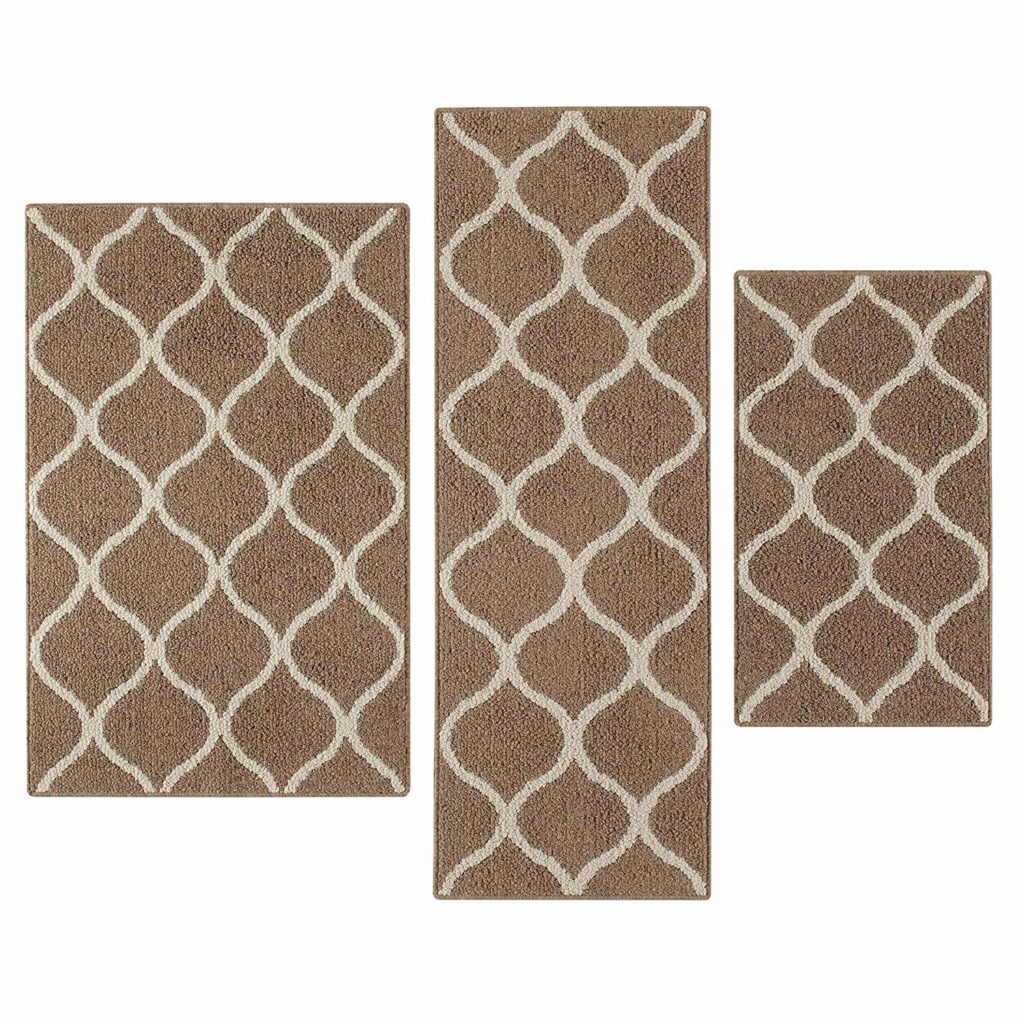 With kitchen rugs you can…
bring warmth, color and a cheerful mood to your kitchen.
hide old flaws, if you have any, on the kitchen flooring.
revivify the flooring, if you think it isn't attractive enough.
keep the flooring in good condition, protecting it from damages and stains.
prevent, to some extent, dropped objects from breaking.
make your work in the kitchen more pleasant, feeling their warmth and softness under your feet…
However the kitchen is a special room in our home. For that reason the kitchen rugs must be multi-functional. They must possess certain properties that other rugs don't usually have. The tips that follow are based on these properties. Upon reading them, you'll know what rugs to put in front of the key zones of your kitchen, for example…
in front of the sink.
in front of the range.
in front of the countertop.
in front of the refrigerator.
What properties must kitchen rugs possess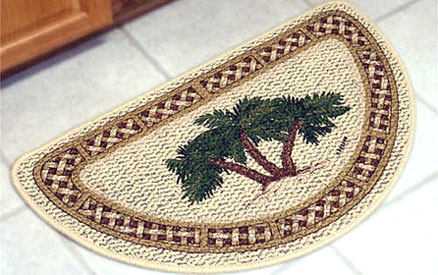 1. Look for kitchen rugs that have the ability to withstand intensive usage. The kitchen is usually a high-traffic region, being one of the most frequently used rooms.
2. Kitchen rugs must also have the ability to resist water and moisture. It's normal that there be more moisture in your kitchen than in other rooms, because of cooking and washing.
3. An important thing for safety in your home is that your kitchen rugs can withstand high temperatures (or, at least, to have a high ignition temperature). We all have accidents. Sometimes we might spill hot liquid or food on the floor while cooking, or drop hot utensils…
4. You have to be able to clean your rugs comparatively easily, so it's best if they are machine-washable. It's normal if stains appear on your flooring (on the rugs as well) in the kitchen while cooking or washing. If your kitchen has an exterior entrance, your rugs will become soiled even more quickly.
If you place machine-washable rugs in front of your sink, range or refrigerator, you will be able to use them again and again, without them becoming dirty or dingy.
5. The kitchen rugs must be thick. The thickness refers to the amount of the threads and how tightly they are interwoven. It will be best if the threads are short ones, because then the rug will have a tighter weave.
6. Use kitchen rugs with a non-slip pad underneath, between the rugs and the flooring; or with a non-slip backing on their underside. Then, your rug will be stable and it will be much less likely that you will slip on it. Using a non-slip pad you will also…
prolong the life of your rug, letting its fabrics breathe.
avoid pressing the rug to the flooring, resulting from the exhaustion of its pile after long-term usage.
clean your rug more easily with a vacuum cleaner.
protect your kitchen flooring from scratching, if it has a smooth surface.
The pad is an accessory, and is thus sold separately from your rug. Usually the characteristics of the pad and the kitchen mat itself are stated by their manufacturers on the label, or in a pamphlet. The material used for these pads is usually polyurethane, polyester or rubber.
Materials for kitchen rugs
Look for rugs, made from some of the following materials…
wool.
nylon.
polypropylene (olefin).
These materials are…
strong and durable.
resistant to water and stains (they repel liquids).
easy to clean and maintain.
resistant to high traffic and moisture (although wool absorbs moisture).
Wool is a soft, luxurious and natural material (it is like a gold standard against which all other materials are measured). It resists fire well and dampens noise well. Together with nylon, you can find them in different colors.
Kitchen rugs design
You can find rugs with different shapes…
rectangular.
square.
round, oval…
With different colors and designs…
solid color.
representing different geometrical figures.
different foods, plants, animals, drinks…
With different styles…
contemporary.
traditional.
transitional…
Choose the design of your kitchen rugs so that they complement the general appearance of the kitchen. If your kitchen (the flooring, the walls, the furnishing inside…) already has sufficient pattern, it may be best to use solid-color kitchen rugs. However if clean, deep colors predominate, patterned rugs will introduce an element of vitality. Thus you will avoid the overuse of different colors and will maintain the beauty of the rugs and their influence over the decor of your kitchen.
Conclusion
It is important to choose appropriate kitchen rugs (sponsored link). Consider well the tips above. Think about the way you use your kitchen and the way you might use it in the future.