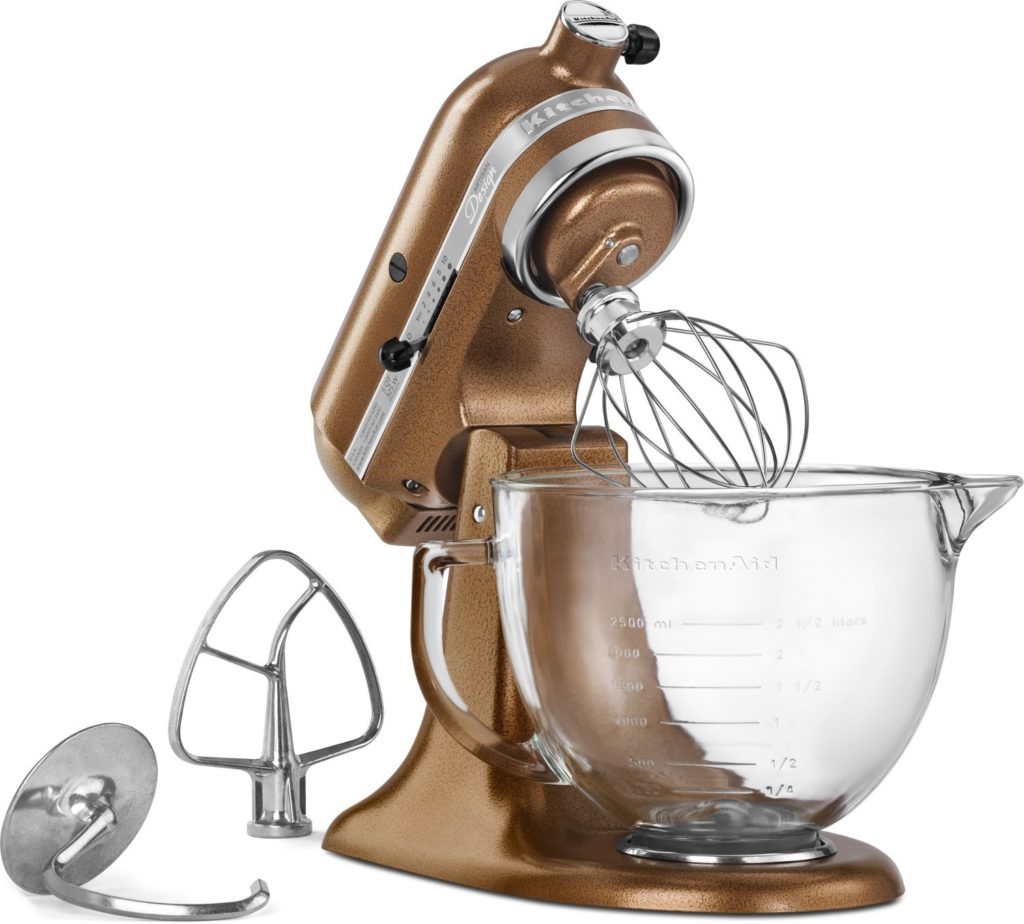 With the help of kitchen mixers, along with their different attachments, you can make a variety of delicious foods. For example, doughy goods, ice-cream, fresh fruit and vegetable juice, sausages, etc.
Types of kitchen mixers
There are two types of kitchen mixer:
Hand (portable) mixers
Stand (stationary) mixers
Which type of mixer will work best for you depends on how often you use it and especially what you use it for. If you prepare meals frequently, using techniques that require the serious use of a mixer, stand kitchen mixers are the better choice.
Most stand mixers are equipped with a working bowl, flat beater to beat basic ingredients (for example, batter for pancakes), a hook to knead dough (for example, for bread) and a wire whip to beat egg whites or cream.
You can also add different attachments to these kitchen mixers. You usually buy them separately and they may include a…
citrus juicer.
sausage stuffer.
ice-cream maker.
food grinder (for meat, for example).
pouring shield.
extra bowl for mixing…
The price of stand mixers can exceed $500, depending on their functionality and construction.
Characteristics of stand kitchen mixers
1. Capacity: the mixing bowls of most stand kitchen mixers have from 4.5 to 7 quarts (5.1 to 8 l) capacity. The greater the capacity, the more cups of flour or dough you can work with at the same time.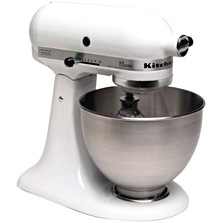 2. Power: the power of the mixer is measured in watts. The more watts of electricity your mixer uses during its operation, the more easily it will mix the ingredients. In addition, when the power is greater than about 300 watts there is a reduced likelihood that your mixer will be overloaded and burn out.
3. Number of speeds: the greater number of speeds your mixer has, the better control you will exercise on the beaten mixture. Usually, stand mixers have more speeds than hand mixers.
4. Movement: the beaters with some stand kitchen mixers turn not only around their axis, but circle around the inner part of the bowl as well. Thus, the ingredients mix with accurate consistency, and it is not necessary to scrape them from the bowl.
5. Design: these are strong, metal kitchen mixers. It is possible, in some cases, to raise the hubs to gain easier access to the bowl, to change the attachments or to clean the mixer.
The bowls are most frequently made of stainless steel or glass. Many of them have a handle plus spout to help you work more comfortably.
Advantages of stand kitchen mixers in comparison with hand mixers
stand mixers save you time. It is not necessary to hold the mixer while it is operating, so you are free to do some other work, for example, cleaning or tidying your kitchen.
with their various attachments, stand mixers are very versatile, allowing you to perform a greater range of tasks with them.
stand mixers have greater power and strength; you can use them for more heavy-duty tasks or for a greater volume of work.
Disadvantages
stand mixers take up space. Because of their size and weight (some weigh more than 20 pounds (9.1 kg)) you may wish to put your mixer on the kitchen countertop, so you need to make sure you leave enough space for it.
Click here for the best deals on stand kitchen mixers
#CommissionsEarned