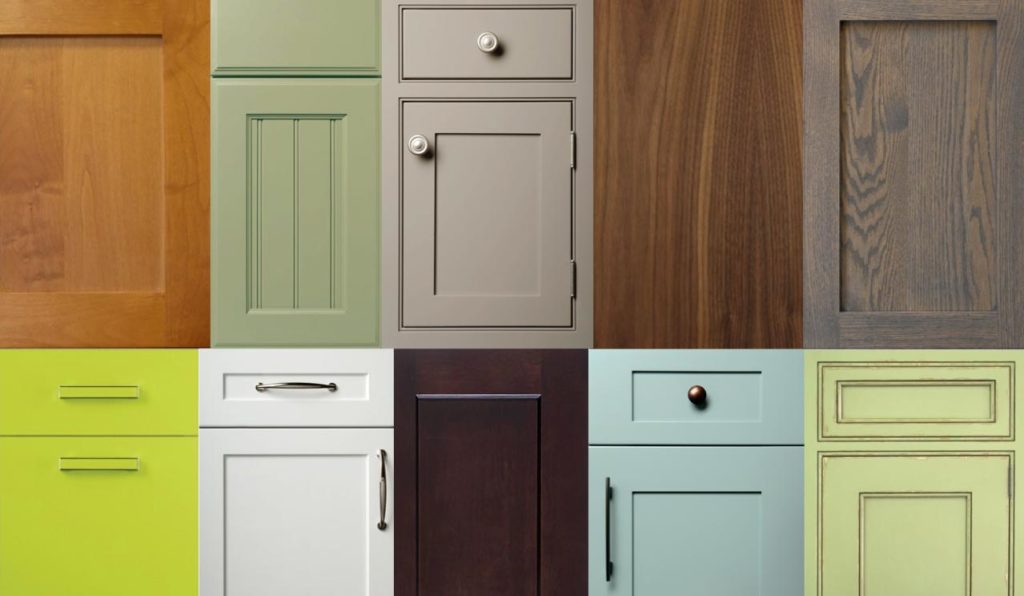 Kitchen is the heart of every home. It is important that the kitchen gives you a warm and welcoming feel every time you step in. Kitchen cabinets lend a great deal of visual appeal and they are very functional as well. The color of the kitchen cabinet usually makes a huge impact on how the kitchen looks. Depending on your décor and all the other elements in the kitchen, you can choose a color that will not only blend in with the kitchen but also add its own little touch in making the heart of your home more beautiful than what it is.
Kitchen cabinet paint colors
1. A great way of personalizing your kitchen is to make everything look a part of a subtle theme. Look for inspiration from small things around you, something you and your family are really fond of. Just because you like tomatoes, don't go paint your cabinets red; look into the tomato for subtle colors that may be more neutral, something that will still be loosely based on your theme. You could go for pale pinks, light greens, cream or even white. Don't look at the face of objects for their theme, look right into them and you'll find exactly what you are looking for.
2. Painting a kitchen cabinet can take weeks and it may needs several coats of paint. It is important to get the color right the first time, because there is nothing as annoying as scrapping it off for another color.
3. When you look for colors to paint your kitchen cabinets with, choose something that is neutral. You could get bored of how your kitchen looks and you might want to change a few things and the kitchen cabinet color should not come in the way of it. A neutral shade which would blend in with most types of kitchen would be best suited in this case.
4. If you are looking for some bright, loud colors… it would be a good idea not to get them painted on the cabinets. This is because there is usually more cabinet space than wall space in the most kitchens and a bright color would look overwhelming. Use this bright color you have in mind on curtains, lights, and bowls or stamped on here and there to give you the desired effect.
5. Also, keep looking out for the most widely used kitchen cabinet colors. They are not popular without reason so they would usually be a good bet.
Kitchen cabinet stain colors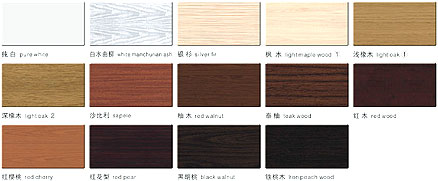 Staining your kitchen cabinets are another effective way of making your kitchen look better. You have to decide on the color of the stain and where you are going to stain the cabinets. Staining with more than one color adds depth and makes the cabinets stand out.
Choosing the stain color
While choosing the stain color, make sure that the colors are at contrast with the cabinet and yet complement each other. You must keep note of the fact that the cabinet doors themselves are a particular color of wood and this can make an impact on the ultimate color of the stain. It is usually a wise idea to take the cabinet door to the color store before zeroing in on one color.
Technique of applying the stain color
Once you have zeroed in on the color you want to apply, you must decide on where you would want to apply it. If you have panel doors that are slightly raised, you can apply the darker color on the outside and backside frame of the cabinet doors. If you have one solid wooden price as the cabinet door, you can color this the darker color and the rest of the cabinet can be done with the lighter shade. If you have a frame that has work on it like carvings, stain them with the darker color and the rest (inclusive of the drawers) can be done with the lighter color.
Coloring the kitchen cabinet is one of the simplest and most effective ways of making the kitchen look wonderful.
What do you think about all of this?
Do you have a suggestion or comment about choosing the right color for kitchen cupboards? Please share your thoughts with us by filling in the comment form at the bottom of the page.