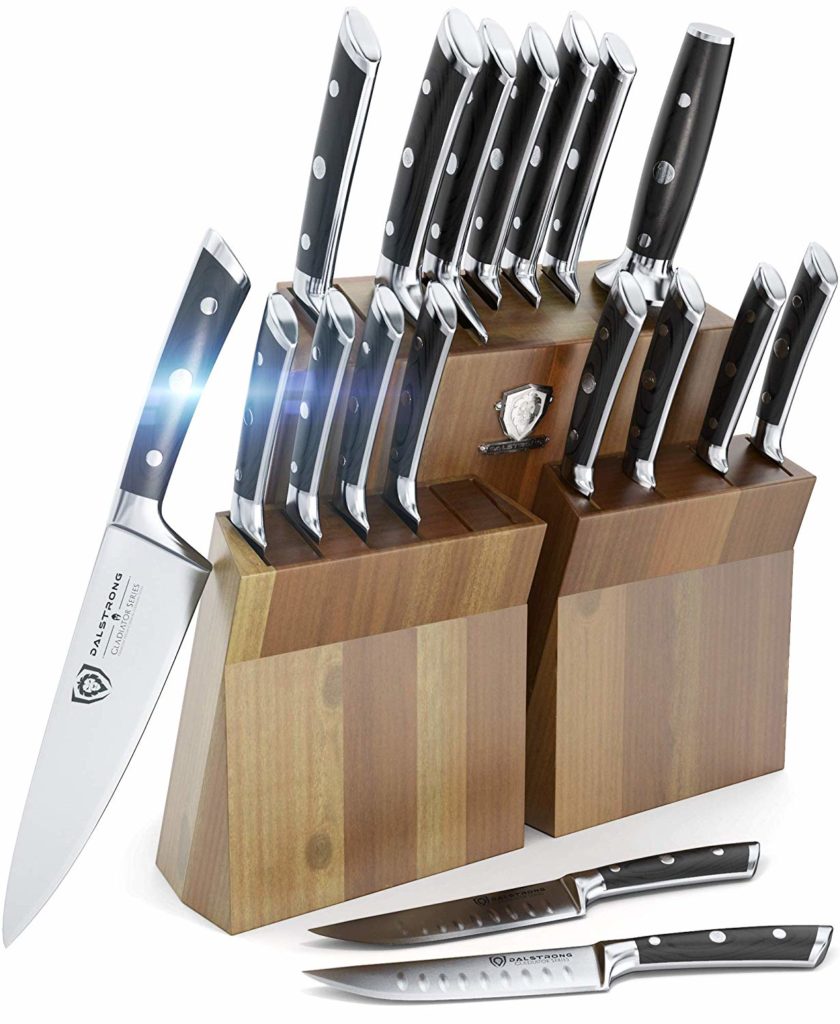 This is a guest post by Faye Bamber. If you want to guest post on this blog, check out the guidelines here.
If you enjoy spending time in the kitchen then you will appreciate how difficult and indeed frustrating it can be to cook when you do not have the correct equipment to hand. Below is a list of some of the most important items that your kitchen simply can't function properly without – don't have them already? Well get yourself to the shops!
Knives
Along with a good chopping board, knives are probably the things that you'll end up using most while preparing food. As you expand your knowledge of cooking and get more confident in the kitchen then you will want to cook a wider variety of dishes. Being able to cut up your ingredients in a fast and efficient manner is a necessity and learning all about the different types of knife skills from batonnet to allumette cuts is all part of the process. However, without a good quality, sharp knife you will make life much harder for yourself as you will struggle to cut things as quickly and easily as you could do! Buying a good set of knives is an investment and if you take care of your set properly then they should last you for a good number of years.
Garlic crusher
Undeniably there is something quite satisfying about putting the face of your knife against a clove of garlic and giving it a sharp smack to crush the clove and make it easier to peel. Garlic is used in a considerable number of dishes however and a good garlic crusher can save you time and effort. Some chefs will turn their noses up at the idea of a press saying that it produces garlic that offers little in the way of flavor compared to a clove prepared by hand. Other cooks would argue that the difference is miniscule, or even impossible to spot. My suggestion – get a good press. They're quick, easy to use, easy to clean and will speed up your preparation time.
Solid saucepans
When you consider how often you use the pans in your kitchen it is clearly a good idea to have a set that will help you to create good results. Always buy the best pans that you can afford – they're an investment and a good product will stand the test of time. Stainless steel is a favorite with chefs although the initial cost factor tends to put some people off. However, it is important to remember that even with the high initial cost, an expensive pan that lasts for years will work out to be extremely good value over time.
Pizza stone
Let's face it, who doesn't enjoy having a pizza at home from time to time. Choose to make your own dough and sauce from scratch and you can create a healthy dish in no time at all. But to really make a pizza at home, you'll require a ceramic pizza stone to help deliver that perfect crust. A good stone will absorb moisture and distribute heat evenly leaving you with a crisp base that's simply delicious. And remember that ceramic stones are not only suitable for cooking pizza on, they can also be used for bread rolls, cookies, etc.
Pizza cutter
On the subject of pizza's – have you ever struggled to cut your pizza into manageable slices? Pizza cutters have been around for a while but still many homes do not have this handy invention. Why?! The satisfaction of rolling the cutter through the pizza and getting a clean easy edge on the slice is much more enjoyable than hacking at it with a knife.
Faye Bamber is a freelance writer, cooking enthusiast and all round domestic goddess with the help of her henry hoover vacuum, Makro her favorite shop and a lot of free time!