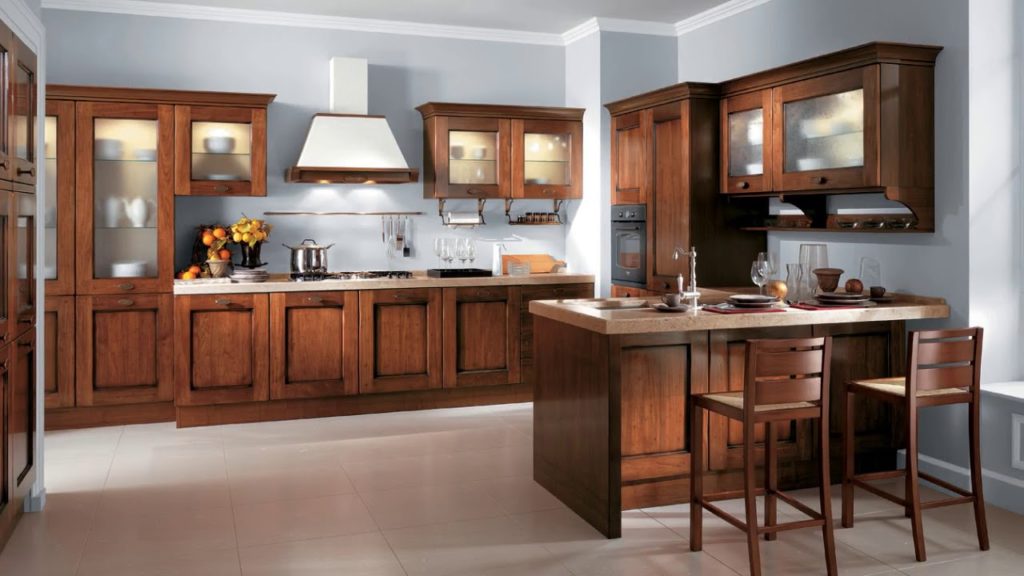 Irrespective of its location, the kitchen in any home is sure to be one of the main focal points. Few things look smarter than a kitchen with a friendly, spacious feel. You can create such a space with a few of these easy-to-do open plan kitchen diner design ideas. No wall removal necessary and no obsessing about the size of your table!
1. Create a map of your ideal open plan kitchen diner design
The journey to any destination starts when you first know where you are heading. If you haven't yet taken time to imagine what you want your kitchen to look like, now is the time to start brainstorming. Ideas are everywhere – television, magazines, on the web, at the local home improvement store. You don't have to go far to find great kitchen ideas.
2. Figure out your home décor style
Who has the best TV kitchen – Rachel Ray or Nigella Lawson? What do you like? Vintage? Then consider going Happy Days retro with a diner-style banquette with a metal-trimmed table top and red vinyl chairs.
An L-shaped banquette is the perfect piece to tuck away in the corner of your space. By sweeping your seating off into the corner, you create a nice, unencumbered path into your kitchen. Prefer a more upscale look? Aim for oversized hardware and a darker finish on cabinetry.
3. Lighten up your space with the right fixtures
When it comes to lighting for an open plan kitchen diner design, more light is always better. Dull, yellow lights will make your kitchen look old and cramped.
There are four key areas where you will want direct light – over the sink, over the stove, over your eat-in dining area and over countertops (including the kitchen island – if you have one).
Depending on the size and design of your kitchen, you may be able to get all the lighting you need with a simple set of four to eight adjustable track lights. For a more classic feel, consider recessed lights (you will need more of these to keep the room well-lit) or consider a few small chandeliers for a little glitz to go along with your bling.
4. Brighten up your space with the right colors
Let the sunshine in – or at least make people think so. The right lighting with the right color can open up even the most cramped kitchen. For a more upscale feel, aim for dark finishes on cabinets and countertops and make use of oversized hardware and fixtures. Balance that with light, neutral wall colors and attractive glass or tile backsplashes. This works well if your kitchen does not get a lot of natural light.
If you are more fancy-free and want to really make your kitchen pop, go for bold colors like mustard. You can even go with neutral wall colors and accent your kitchen and eat-in diner area with pops of colors by using flowers, fruit on your table top or countertops, or using glass cabinet doors to showcase the brightly colored dishes lining the shelves of your cabinets.
5. Downsize
Speaking of cabinets, a great way to ramp up your open plan kitchen diner design is to actually swap out your overhead cabinets for shelves. This technique streamlines the look of your entire kitchen. This also gives you the freedom to get your hands on a larger table for your eat-in areas without worrying that the kitchen will look and feel overcrowded.
With a few clever open plan kitchen diner design ideas, you can take the guesswork out of your kitchen design. A great-looking kitchen will boost your home's value and endear your home to countless friends and family members.
For more information on great kitchen designs, as well as upscale AHF furniture, visit AHF.