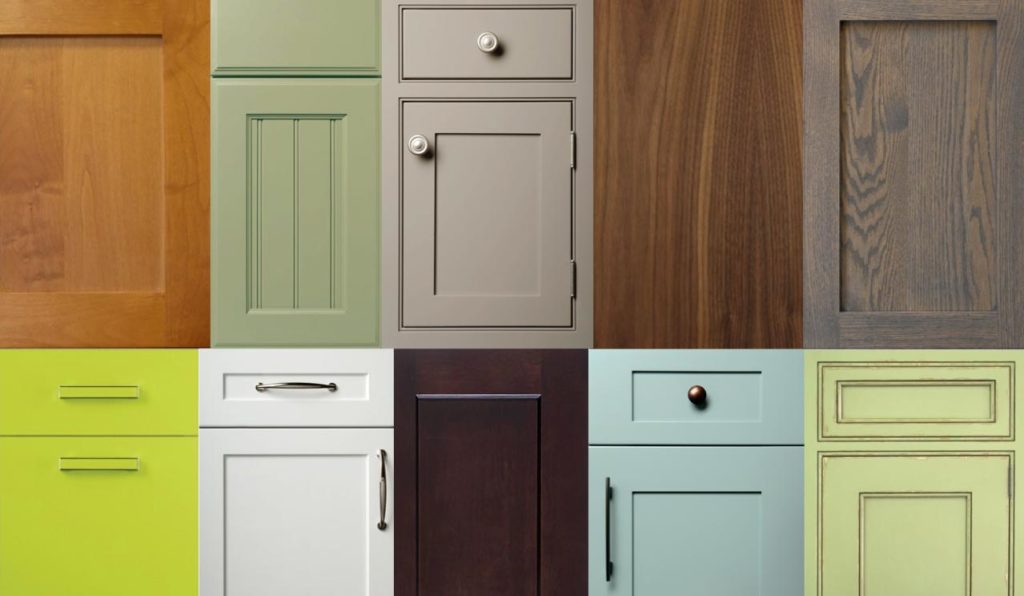 When designing their kitchens, people often treat the colors as an afterthought. Namely, they concentrate on some other aspects of decorating the kitchen and they end up with boring kitchens that feature a single color or very limited color combinations that are in no way interesting. With creative color schemes, details and combinations, a kitchen can become something truly spectacular and that is what we will be talking about.
The sea and sky combination
One color combination that will never fail you is the intricate interplay between the color white and various shades of blue, which can very easily produce a liberating, outdoorsy feel to the kitchen that will make you think of the ocean and the open sky. For example, you can paint the lower cabinets in a darker shade of blue, with lighter-blue top cabinets and white walls, with perhaps some additional blue elements. You can also use darker appliances to add some contrast to the color scheme.
Natural green and white
A color that works great in combination with white in the kitchen is the color green. However, one needs to be very careful when choosing the shade of this color as otherwise they might end up with a kitchen that looks like something out a hospital or similar. The best way to go is with natural, earthy green colors that will look as if a bit of the outside came into the kitchen. A great idea for this particular color scheme is to have white walls with some smaller green details and a big central island that will be painted in a particularly natural shade of green.
Wood and reds
Many people like to feature natural wood in their kitchen, whether as walls or in form of cabinets that are left in their original form, with the rich texture of wood providing the main element. A great color to throw into such a kitchen is the color red, but once again, it needs to be chosen very carefully so as not to clash with the wood texture. Calmer, more natural shades of red work great in these combinations, like for instance cranberry red.
Red and black
If you are looking for a combination that will be as bold as possible and that will produce a very dramatic effect, there is nothing quite like the combination of red and black. This is something that will not work in all kitchens and it is best used in larger kitchens with opulent cabinets and modern appliances. A great example of such a kitchen would be one with black cabinets and a rich red island in the middle, with perhaps a few white details and surfaces peppered around, providing a bit of break from the intensity of the red and black combination.
Light blue and olive green
This combination of olive green and light blue is guaranteed to give your kitchen a very retro look that will remind you of Italian kitchens from the 1950s and 1960s and while for some people this combination may be too old-timey and perhaps even boring, no one can deny that it does provide a certain serene feeling and that it makes the kitchen feel like the place for the entire family.
Tangerine and blue-grey
Blue-grey is a color that is very toned down and serene, but in combination with some other colors, it can provide the perfect background for such colors to play with. A perfect combination with this color is the tangerine, so bright and so playful that it will truly make the kitchen pop and sizzle in no time. This combination is pure joy and it will make you feel ten years younger when you walk into your kitchen.
Gold, black and white
We have saved a true classic for the end- the ever-luxurious combination of black, white and gold. This is a combination that screams pure luxury and it will remain this way for centuries to come. In order to make this combination work, however, you will need to be careful. Kitchens that are too small will feel very cramped in this combination and you also need to have the right cabinets and appliances that are as classical as possible.
Of course, these are just some of the color combinations that work and the important thing to keep in mind is that you need to be adventurous when painting your kitchen. Also, make sure that you use the highest quality paints for both the walls and the cabinets, as this is the only way to ensure that the wanted effect will come to life.
Jenny Hahn has been blogging about interior decoration and her other passions for years. She wrote this article with a bit of help from the folks at Omega Projects.