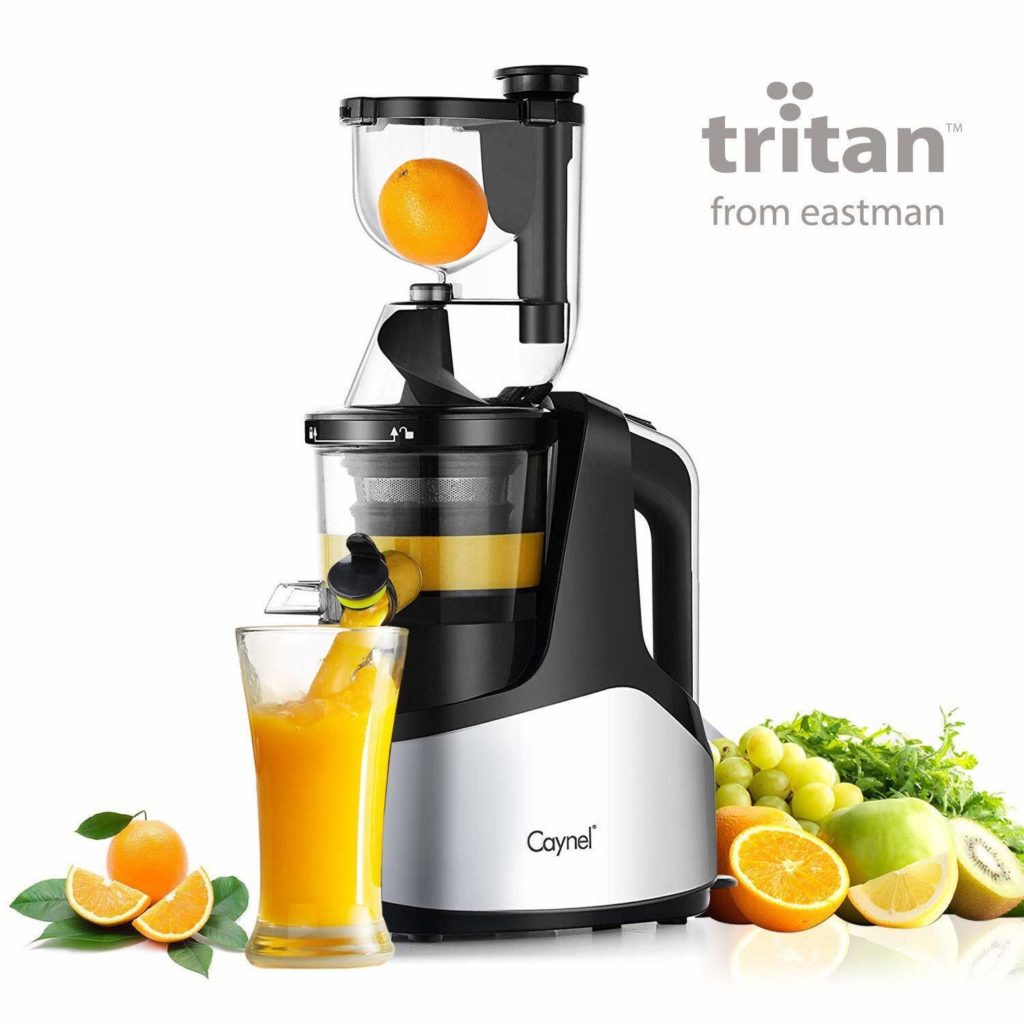 Our diet and the food we eat play an absolutely crucial role in our overall health. But sometimes it's just as important to have the right kitchen appliances as it is to use the right ingredients. Here are 15 kitchen appliances that will make healthy eating easier for you.
NutriBullet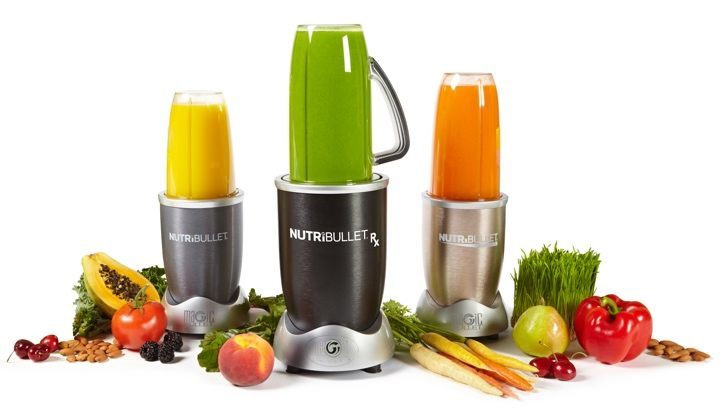 Undoubtedly one of the must-have kitchen gadgets of the past decade, the NutriBullet has thousands of fans who swear by it. Boasting an impressive 600W of power, this blender is the perfect tool for creating everything from nutritious smoothies and soups, to tasty accompaniments like hummus. Of course you can opt for a cheaper blender but the old adage that 'you get what you pay for' certainly applies. Cheaper blenders wear out quickly and often aren't capable of some of the heavy duty blending tasks that the NutriBullet handles with ease.
Juicer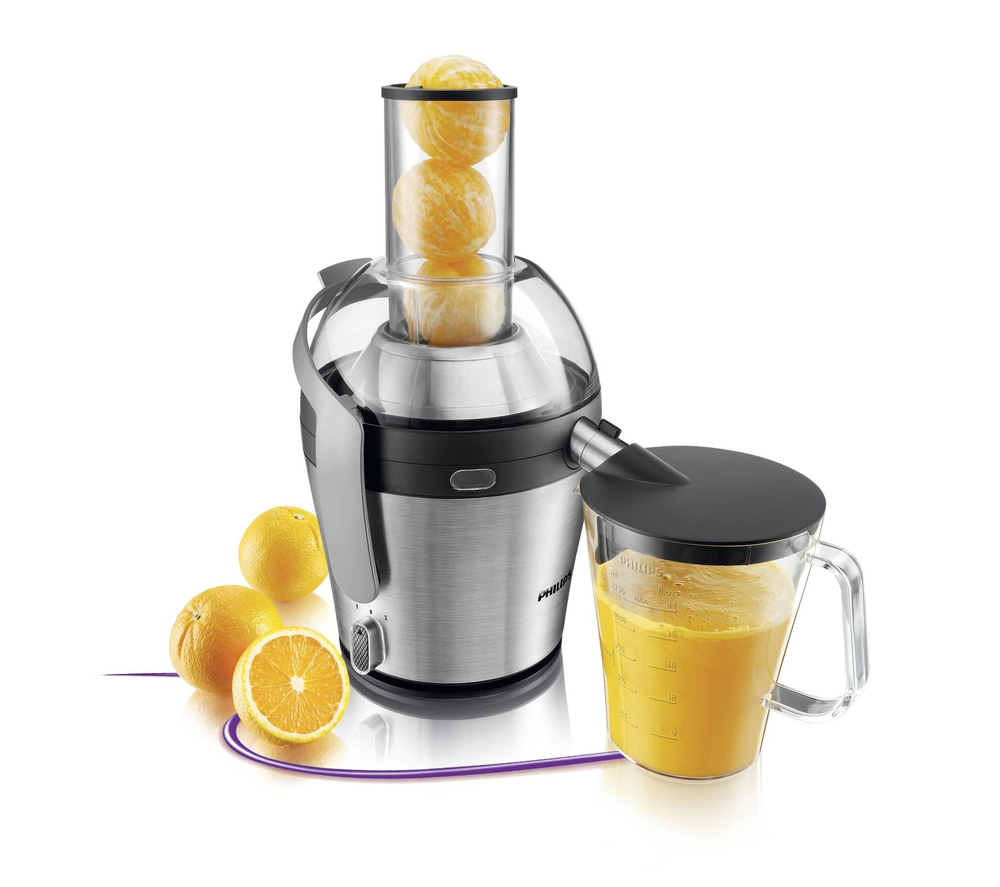 Don't confuse a juicer with a blender – they are very different. While a blender will simply whizz up anything placed within it, a juicer gets rid of the pulp from the fruit and vegetables and leaves you only with the juice. This is a great way to enjoy the benefits of the vitamins and minerals contained within the produce without eating the whole thing. You need to think about exactly how you're going to use the juicer before you make the decision to buy. If you only need a small morning juice, then a cheaper juicer will probably fine, but if it's going to be used several times through the day then you should consider buying a sturdier model.
Slow cooker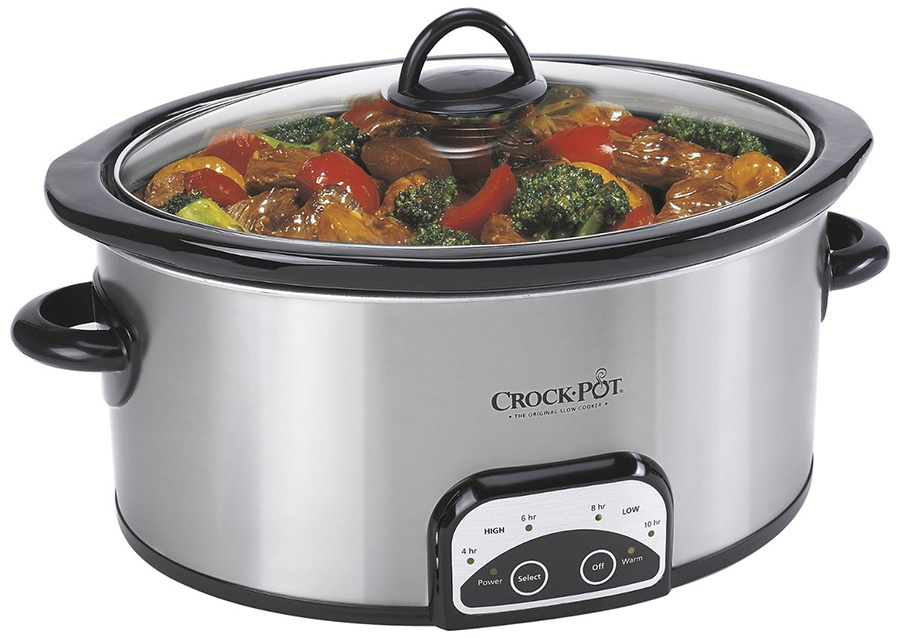 Unlike what its name suggests, the slow cooker can actually save you a lot of time in the kitchen. It allows you to do all of your preparation well ahead of time and then let the meal cook throughout the day. Perfect for cooking healthy and delicious soups, stews and curries, your slow cooker always provides exceptional results with minimal effort. It also leaves your day free to get on with whatever you want to do.
Steamer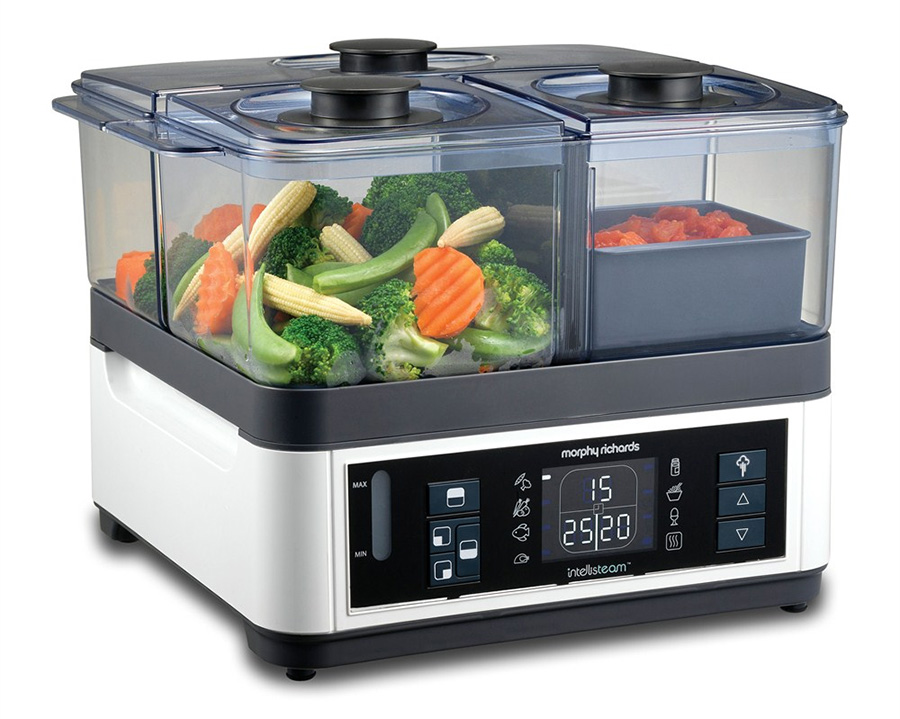 Did you know that when you boil your vegetables you can actually be removing a significant number of the nutrients from them? Boiling vegetables is often the most convenient option but boiling has the unfortunate effect of overcooking and killing off the vitamins and minerals contained within them. Steaming your veg is actually a way to cook them perfectly without losing the nutrients. Consider investing in a steamer – it's just as convenient as boiling but it is better for you.
AeroPress coffee maker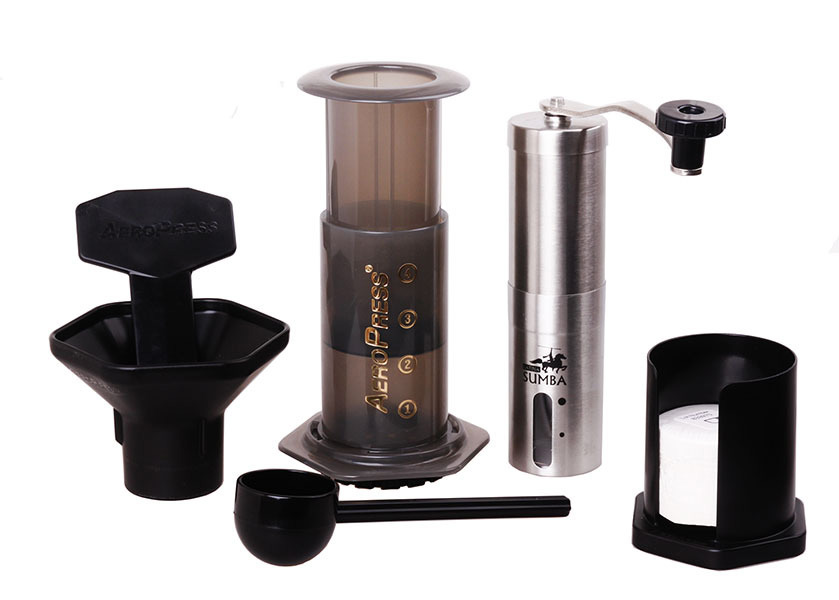 Are you a coffee aficionado? Many of us now love to start the morning with a tasty cup of coffee but if you find yourself often popping into the Starbucks next to work for a Caramel Latte you could actually be consuming a serious amount of sugar.
Many of the drinks available at the favorite high street coffee retailers are packed with sugar and if you're drinking one every day you would be amazed at how this affects your calorie intake. A large Caramel Latte at Starbucks is just under 400 calories per drink and contains 42g of sugar – that's around half of your recommended intake in one drink. So for an alternative, how about making your own Latte? Make use of the AeroPress coffee maker which creates an espresso-style shot of coffee in about 10 seconds, then add hot milk and a dash of syrup and you've got a replacement!
Spiralizer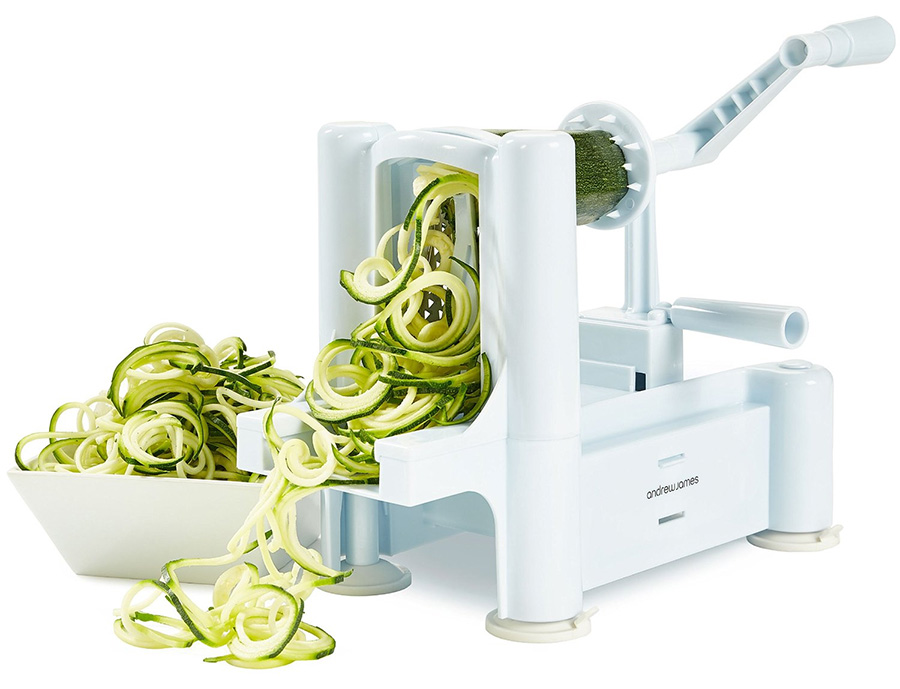 Spiralizers are all the rage. They allow you to easily create a brilliant pasta substitute using vegetables like courgettes, aubergines and butternut squash. Get rid of the starchy white pasta that can clog up your diet and replace it with a vegetable pasta. You won't notice the difference in taste but you'll be adding to your five-a-day.
Smaller plates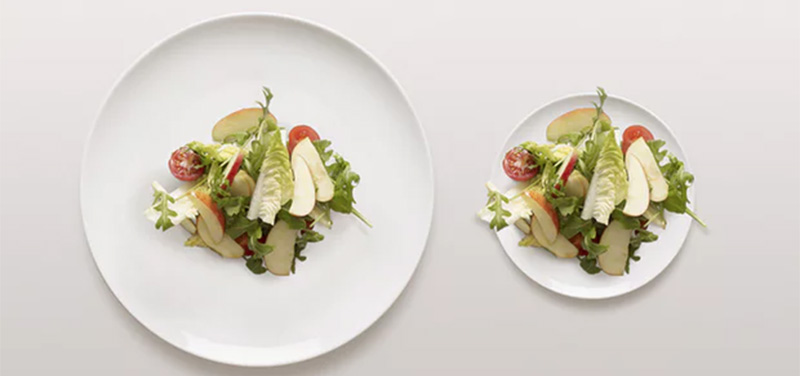 OK so they might not be a kitchen appliance, as such, but smaller plates can make a big difference to your diet. Eating from a smaller plate actually has a surprising effect on the brain – it makes you feel fuller, even if you've eaten less. Eating a full plate of food clearly does something for our subconscious mind because if you fill up a smaller plate you will feel as if you've eaten more than if you were to have the same amount but off a larger plate. Reduce your portion sizes but trick your stomach with the smaller plate – it really works.
Airfryer
Want to get healthy but finding it tough to ditch fried food? Help is at hand with the airfryer. These cookers use a fraction of the oil of a deep fat fryer, but produce remarkably similar results. Cook everything from chips and chicken to fish and vegetable crisps without having to feel guilty about the calorie content.
George Foreman grill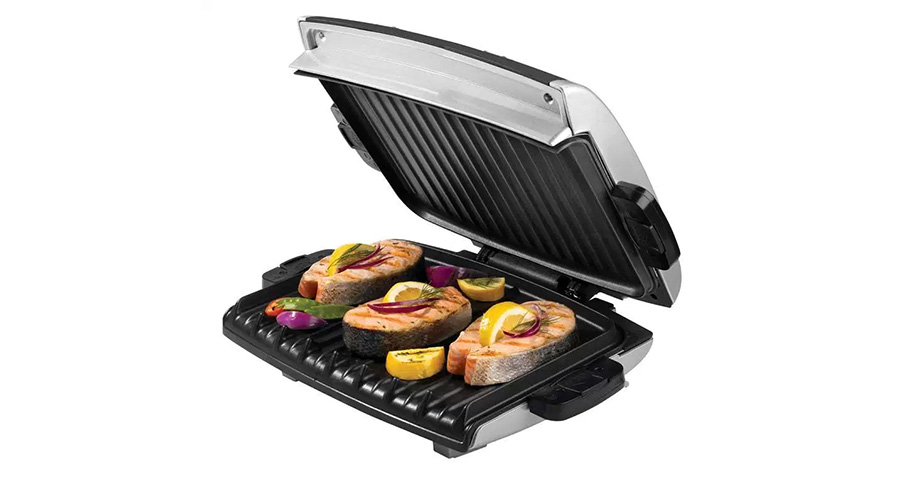 The famous George Foreman Grill is still a fantastic choice if you're looking for healthier appliances for your kitchen. Allowing you to cook without adding oil or butter, the grill will also reduce the amount of fat that is cooked into your food. Grease drains away from the food rather than just sitting on top of it, ensuring your food is delicious and fresh-tasting while being better for you.
Egg boiler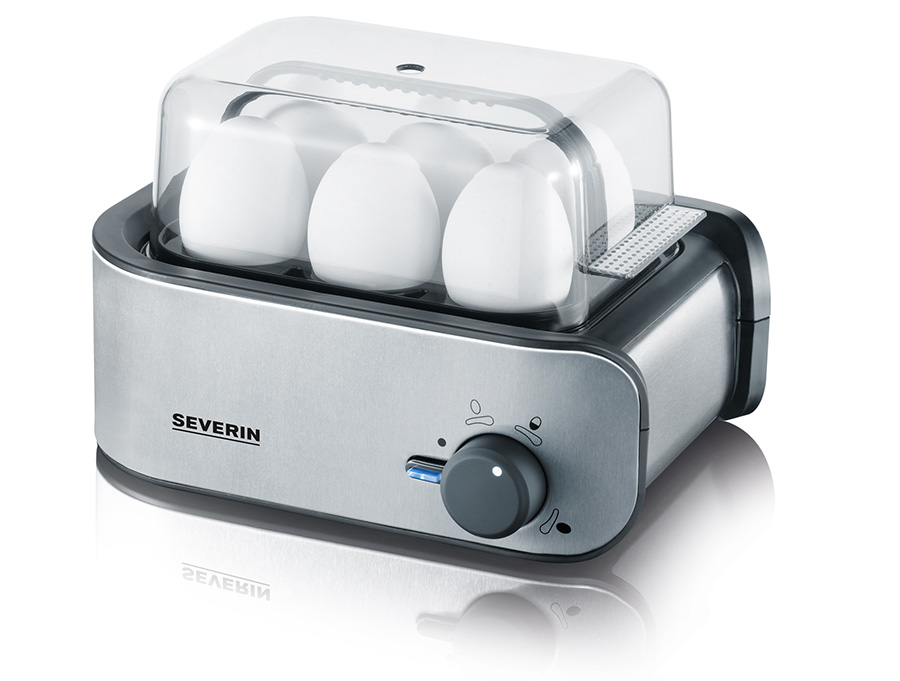 Eggs are an excellent source of protein but it can be a bit tricky to get them right. So why not invest in an egg boiler? These machines allow you to hard-boil, soft-boil or even poach your eggs at the press of a button, so you can enjoy perfect results every time. Start your day with a couple of eggs for breakfast or add to your salads – there are loads of options.
Infuser bottle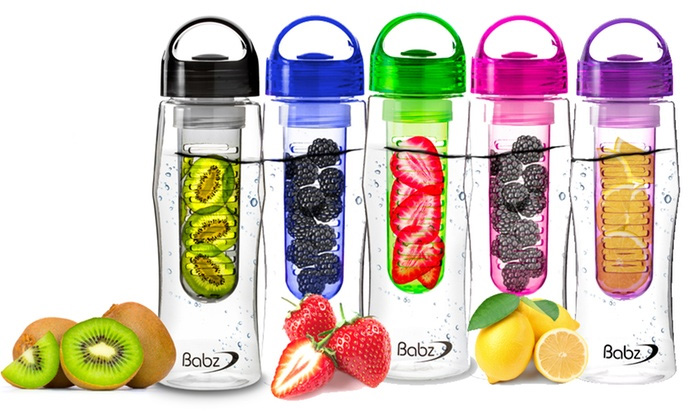 Drinking enough water is very important for staying healthy, but many people simply get too bored with the taste to drink loads of it. If this sounds familiar, you could benefit enormously from an infusing water bottle. Simply add fresh fruit and water to your bottle and you've got a tasty drink that gets you all the benefits of water.
Steam bags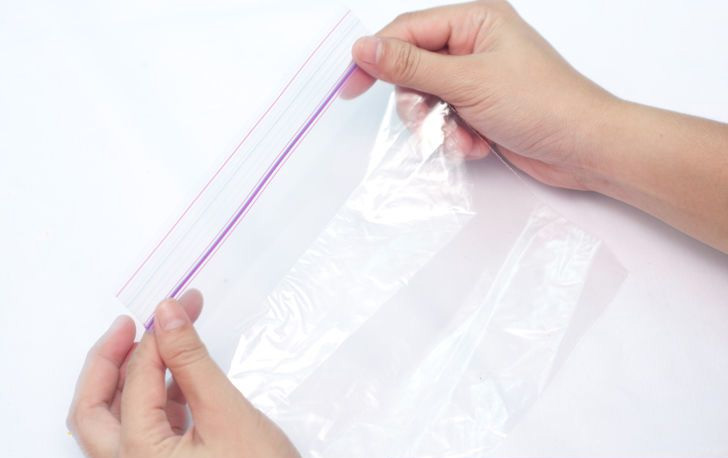 Microwave steam bags are effectively a cheaper alternative to buying a steamer. They allow you to use your microwave to cook your vegetables like a steamer. They can cook vegetables in less than five minutes with no mess and no fuss.
Healthy cookbook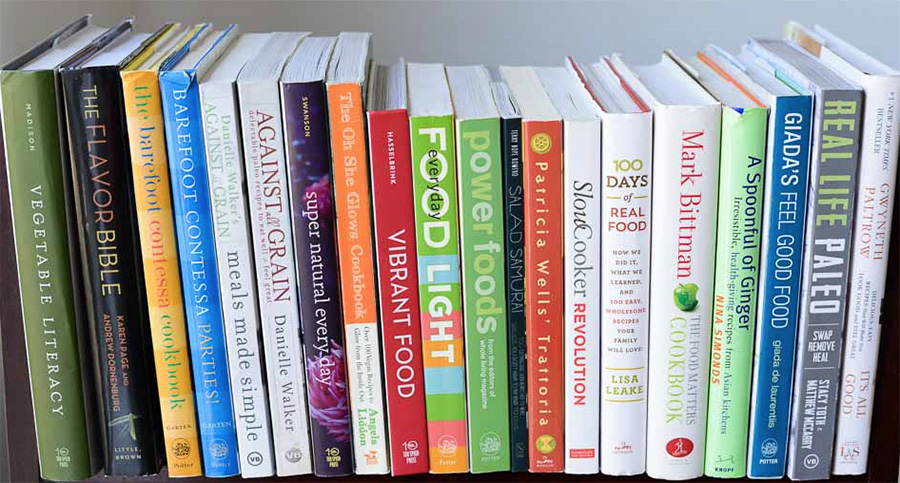 If you're going to eat healthy then you're going to need to have a range of recipes to work with. Consider picking up some healthy eating cookbooks for ideas and inspiration for your new regime.
Oil mister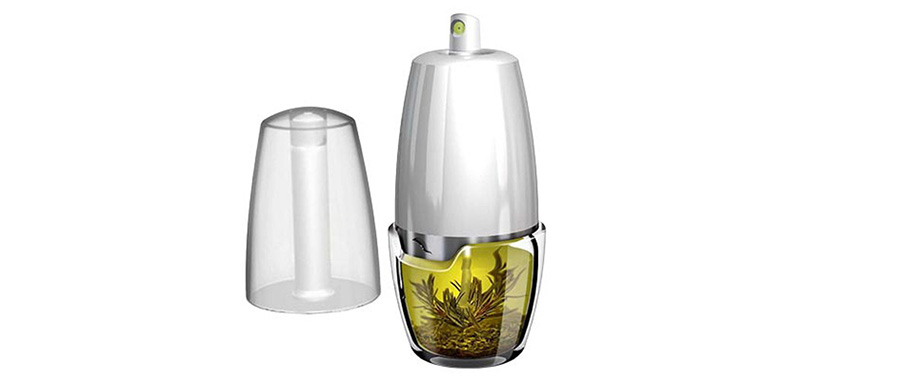 Many people use more oil than they need to when they cook. You can get around this by buying a mister. Fill up the bottle with oil and then you it to distribute a small amount of oil when you need it. Your meals will be automatically lower in fat and calories.
Ice Lolly maker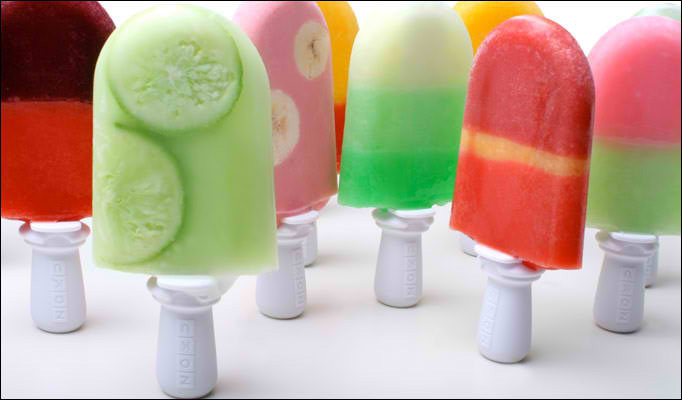 Addicted to ice cream? You can make your own lollies instead – they'll be healthier and cheaper too. Make use of pure blended up fruit and simply freeze it in molds.
Article provided by Mike James, an independent content writer and lover of a healthy breakfast – working together with Halcyon Interiors on this post.