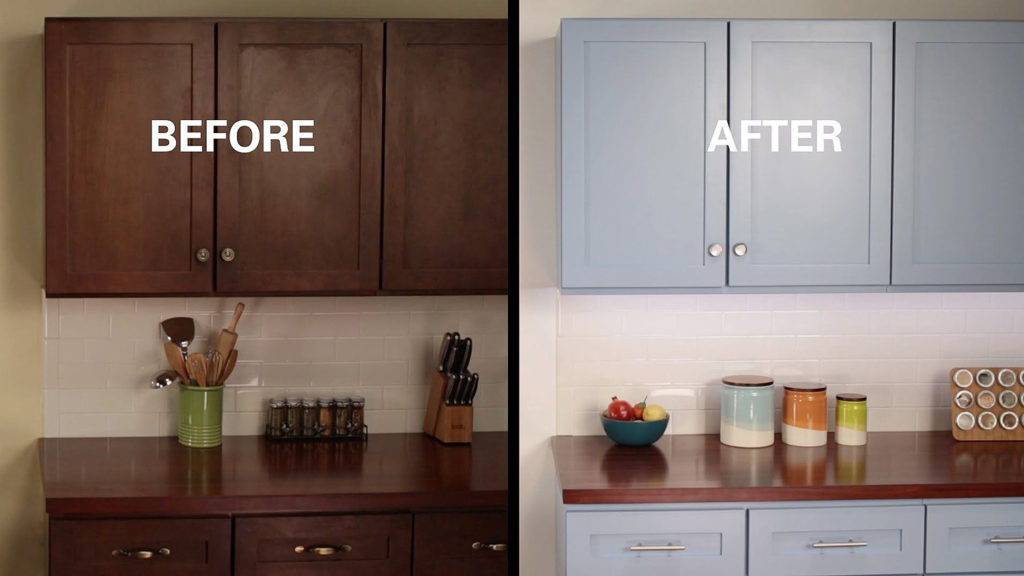 We spend a significant amount of our lives in the kitchen. How you feel about the set up of your kitchen can influence your mood, as well as impact your hygiene, and diet.
If walking into your kitchen brings you gloom and irritation, perhaps it's time to consider a revamp. Upgrading your cabinets is an easy way to freshen up the room. Here are some other tips and tricks for upgrading your kitchen:
Tips and tricks for renovating your cabinetry
You don't need to spend a lot of money on a revamp. In fact, you don't even need to get a completely new set of cabinets. You can simply tweak your existing space with ready-to-assemble storage racks for better organization.
Alternatively, you can reface or repaint the doors of your existing cabinetry and upgrade the shelving if the existing frames are structurally sound.
Here are a few ways you can use woodworking to give your kitchen a new lease on life…
Treat the grimy old doors
Use a drill to remove the doors from their hinges and take them off the cabinets. Label them as you place them down so that you know exactly where they need to be fitted when you're finished with them.
Clean the doors and shelves with a good degreaser and dry them with a cloth before leaving them to air. Remove the hinges and knobs and clean them too before applying metallic paint and leaving them to dry.
Reface damaged spaces
Some new doors and a little veneer can work wonders for aging shelves and doors. You can get new doors at very affordable prices through local woodworking companies, or spruce them up with peel-and-stick veneer.
Take the measurements carefully before you start cutting so that you can keep your renovation project running smoothly.
Install pull-out shelves to maximize storage
A pull-out cabinet shelf can replace your existing ones and allow easy access to items stored in the back of the cabinet.
You can visit a home center or lumber yard that sells quarter or half sheets of plywood and cut the plywood to your dimensions. Most places will even cut them for you, so make sure you measure the interior of the shelves before you leave home.
Get a palm sander to make life easier
As you venture into your non-professional woodworking expedition, a palm sander will be an extremely useful tool for refacing and sanding pull-out shelves. It will help you smooth out the curves and edges easily.
Add side-boards, racks, a central block table and more
Your kitchen is where you spend most of your time, relaxing, preparing and eating meals. So, it's important to make this your happy place. You can do this by organizing everything, such as your plates, pans, pots, etc. so that they're easy to reach and keep clean.
Side-boards not only provide extra space for storing your dishes, table linens and other miscellaneous items, but their surface can be useful as an extra work surface.
Racks can make storing your plates and pots much easier. Just try and you'll know how less frustrating the thought of setting the table for meals become. A small butcher's block at the center of a separate island is also handy. A kitchen island was common in traditional kitchens and it's making a comeback in modern cooking stations, thanks to the availability of retailers and furniture makers offering scores of options in terms of materials and styles. You can even build one yourself from easy-to-buy materials if you're up for some more interesting woodworking experiments.
Paint your kitchen cabinets
Once you've completed your refacing and assembled your racks, shelves, and other furnishings, it's time to get painting. You can complement your kitchen cabinets with alternative colors or keep them all one color.
The goal here is to brighten up the space so choose light and cheerful colors. Once you're done with the doors, move on to the shelves, racks and other furniture, and then leave them to dry for a couple of hours. You can apply a protective coat over the paint to make them last for years to come.
Other accessories
Consider adding hidden lighting fixtures that can be retrofit beneath wall-hanging cabinets. They're a great way to add ambiance to the kitchen and they're also handy when you're chopping and dicing and reading recipes on the countertop.
To add to the character to your cabinets, you can easily attach crown molding above your cabinet fittings that can be attached using a frame without a lot of ado.
Once your DIY revamp is complete, you can look forward to spending many happy hours in your revamped kitchen. Have fun!