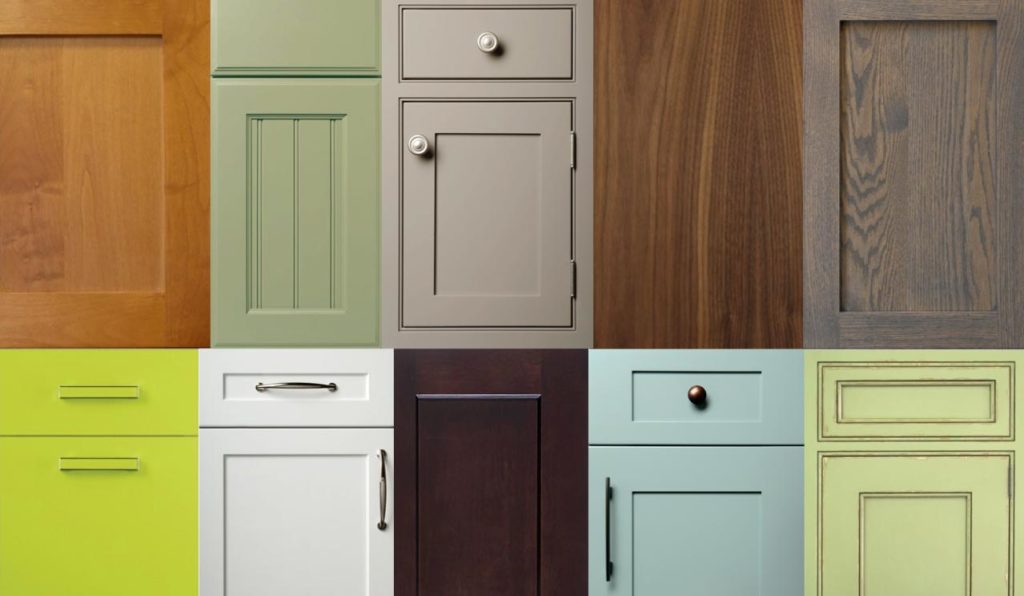 2020 is a year of creative design. When it comes to your kitchen, the heart of your home, it's important to find ways to show your personality. One of the best and most eye-catching ways to do that this year is to get creative with your use of color in your kitchen. Adding color to your design is also an excellent way to give your kitchen a lift without spending lots of time and money. It's the perfect way to revamp your design while keeping your project relatively simple.
There are many ways to add color to your Denver kitchen display. You can utilize color to add intimacy and class to your kitchen and make it more inviting. However, when used in a more bold fashion, color can be used to add excitement to the heart of your home. In this article, we will discuss the best ways to easily add color to your kitchen in order to create a design all your own.
1) Add new lighting
An excellent way to add color to your kitchen is by using a beautiful new lighting display. Remember that you have a lot of options when it comes to lighting, so get creative. You can install a colorful lantern light, or perhaps even try stringing icicle lights where the walls meet the ceiling.
2) Try colorful dishes
Colorful dishes are an excellent way to cheaply add color to your kitchen. However, it's best to not hide them if you're going for a statement, and so you can try something like open shelving in order to showcase your dishes. In addition, you can place dishes such as colorful pots and pans on top of your cabinets or even hang them on the wall to allow for easy access and exposure.
3) Play up your floors
Adding color to your floor is an excellent way to brighten up your space. You can try using colorful tiles or even laying down a bright rug. Remember that the floor ties the whole kitchen together, so you should make sure that you're using colors that compliment your overall kitchen scheme.
4) Try using wallpaper
Wallpaper is actually making a comeback in 2020. It's a beautiful way to add vintage charm to your kitchen design. Try adding a creative colorful wallpapering to just one of the walls in your kitchen, perhaps as a backdrop behind your range. This can be an excellent way to showcase your personal style and can really brighten up the kitchen. You can even add vintage decorations, such as antiques, to the tops of your cabinets in order to create a truly classic look.
5) Use colorful cabinets
In addition, an excellent way to really light up your kitchen is by using colorful cabinets. It's simple to paint your cabinets an eye-popping color and can immediately make a huge difference in the look and feel of your display.
6) Add colorful seating
Another excellent way to add a splash of color to your kitchen design is by using colorful seating. You can do this in numerous ways, such as using brightly colored cushions on basic chairs or using colorful chairs themselves. In addition, you can try adding colorful bar stools to your kitchen if you have limited space.
7) Focus on your appliances and accessories
In addition, one of the quickest ways to add color to your kitchen is to add a few new color-coordinated appliances which can be on display as statement pieces but also add functionality to your kitchen. Just adding a simple colored teapot to your range as well as a matching hand towel can serve to brighten up your kitchen for very little cost.
8) Brighten up your ceiling
Finally, an often forgotten way to brighten your kitchen is to focus on the ceiling. You can paint your ceiling an eye-catching color in order to really create a unique, fun, and beautiful look. Try using a subtle yellow or green in order to create a feeling of spaciousness and calmness. If you're feeling more bold, you can always go with a bright blue to mimic the look of the sky.
Remember that when it comes to adding color to your kitchen, you don't need to overdo it in order to make a big statement. Just simple painted cabinets or a wallpapered backsplash can make all the difference in your kitchen. Adding color is one of the most fun ways to revamp your kitchen, and it's affordable as well. Keep in mind that reaching out to kitchen design experts can be a great way to help you refine your ideas and come up with a beautiful new design. 2020 is all about showing your unique style, so make sure to take the time to think about what kinds of colors express your personality and have fun with your project.