Rebooting the kitchen brings along a lot of work. It requires lots of brainstorming and new ideas. After all, you want your kitchen to look new. Isn't that right? So what do you have in mind?
Have you thought about any particular design or style? In case you haven't, you're in for a treat. In this article today, I'm going to share with you a few little amendments that can make your kitchen appear extravagant and that too, without breaking the bank.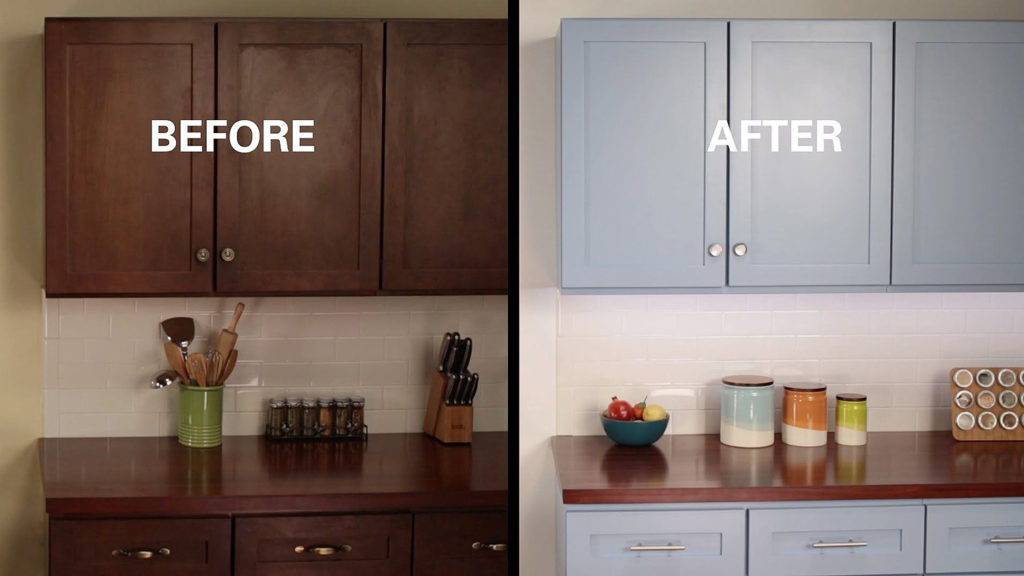 Re-do the walls
First and foremost, you need to start with re-doing the walls. While it's something most people neglect, it matters a lot as it can affect the entire outlook of your kitchen. Pale and greasy walls are going to ruin the overall look of your kitchen.
Hence, you must start with re-doing the walls. I suggest you check out wallpapers. Wallpapers are relatively cheap compared to wall paint and they're trending, too. They are available in various colors and designs, so getting your hands on a decent one wouldn't be a problem.
Re-polish the cabinets
Ranking second is the cabinet polish. It is especially important if you have wooden cabinets in your kitchen. No matter how maintained your kitchen is, its heated atmosphere is sure to affect the wood polish.
Well, you don't need to change the cabinets altogether unless they're broken, you can simply re-polish them and they'll start shining as they did when they were new. It's a cost-effective remedy to add a touch of cleanliness to your kitchen.
Wall fixation
Gone are the times when people used to keep the microwave oven on a high table. Nowadays companies offer appliances that can be fixed in or on the walls. Thus, it's time you get them wall-fixed if possible or get the new ones if not.
Wall-fixed appliances, be it a refrigerator, oven, or washing machine, can instantly add a touch of luxury to your kitchen. The same goes for other appliances, even for the generator.
I suggest you ground the generator so that it's not visible on the outside while it ensures your kitchen never goes out of power. Also, a grounded generator can protect you from potential injuries.
A new countertop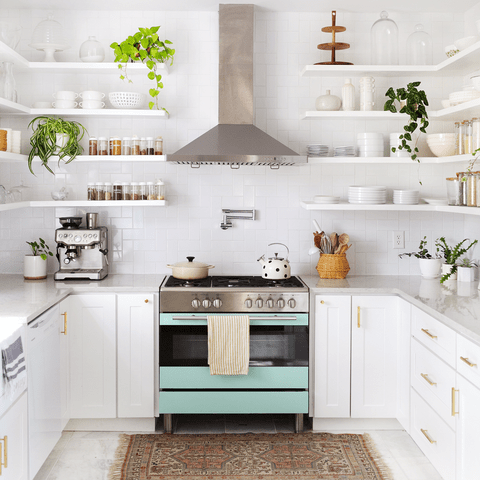 The countertop is exceptionally important when it comes to remodeling the kitchen. It's the first thing people get to see when they enter the kitchen; hence, I suggest you splurge on it.
Get a countertop made up of granite stone to make your kitchen appear luxe. Well, it's an effortless way to add a touch of extravagance to your space. Although it's an expensive idea, trust me; it's worth the investment.
Still, if your budget doesn't allow it, you can go for a simple marble countertop. Marble countertops are available in different colors and many give an impression of granite stone. All you need to do is find an appropriate one.
Lighting
Last but not least, another thing you should splurge on is the lighting. The lights in your kitchen can make or break its finished look. Thereby, you must replace the old lights with the new ones.
Add a beautiful pair of ceiling lamps above the countertop, a wall bulb on each wall, and a floor lamp in one corner. The right kind of lights will make your kitchen shine out, which is not possible otherwise. In case there's a window in your kitchen, you can add a ceiling lamp in the kitchen as well.
The takeaway
How simple is that? Isn't it? All you need to do is brainstorm a little and I'm sure you'll come with a dozen ideas, all new and bright ones. Rest assured, the tips I've shared above won't disappoint you. I wish you good luck, my pals. Enjoy!