When packing for a move, the kitchen is the most demanding room. This is because there are many fragile items to pack. In addition, you need to use the kitchen items until the moving day. This means the kitchen is the last room to pack and the first one to unpack.
Therefore, you need to be careful when packing your kitchen items. Without a solid plan to get started, you might experience some damage or hurt yourself. To help you pack your kitchen utensils properly, here are a few things you need to note.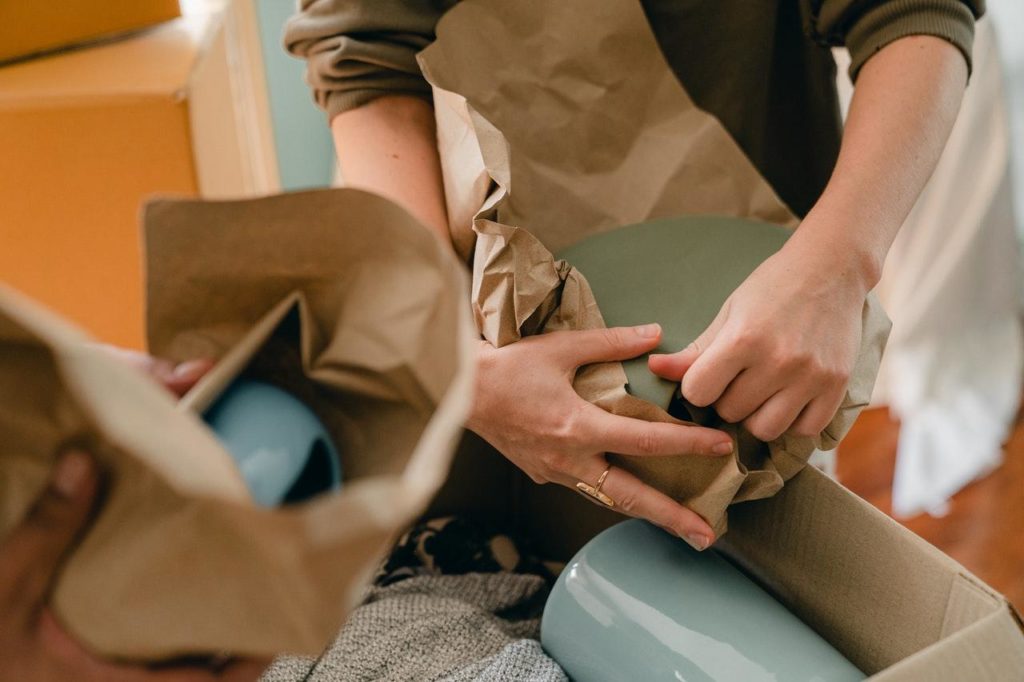 5 Tips on how to pack kitchen items when moving
1. Be organized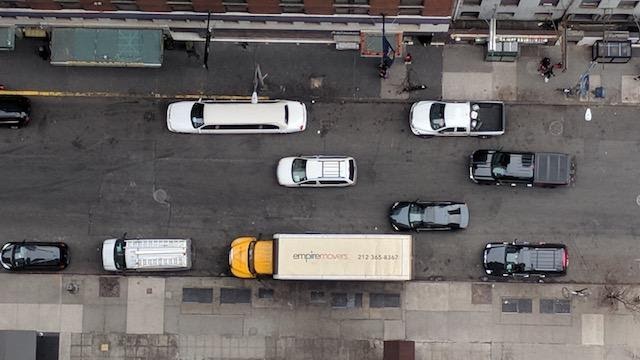 The first step when packing your kitchen items is to be organized. Keep in mind there are many kitchen things you may not need in the home. Hence, this is the best time to sort out your kitchenware.
The process might be challenging since you might be attached to some items. But if you had a thing for a year, but you have never used it, chances are you will not use it in the new kitchen.
If you have some things in good condition, you can plan a garage sale or donate them to friends and relatives. There are also some things you need to throw away.
2. Get packing supplies
After sorting your kitchen items, you know what to keep and what to give away. The next option is to get packing materials. Keep in mind that your kitchen has numerous breakable items. Hence, you need to check the suitable materials for all the things.
Some of the packing materials you need include:
a) Packing boxes – you may need around 30 medium-sized boxes to pack the utensils. It is also a good idea to get a number of dish boxes since they are stronger than ordinary cardboard boxes.
b) Bubble wrap – this is another important packing material you need to get. It will provide exceptional protection for breakable items.
c) Packing paper – you will need several clean packing papers for packing your breakable plates and other items.
3. Set aside the essentials
Before you start packing, you need to figure out the essentials you need for dinner night. Hence, set aside the essential items you need to use a day before moving and before unpacking your items in the new home.
For example, every family member will need a cup, plate, and a few other kitchen utensils. In addition, make sure you have a dish towel, dish soap, a sponge, and any other item you may need before and after moving.
4. Start packing
When packing, you can start anywhere. But keep in mind that every kitchen cabinet has its challenges. Hence, you need to be careful when you start packing.
a) Plates and bowls – you need to pack the rest properly after setting aside the essential plates and bowls. For easy packing, you can stack your plates and bowls.
But if there are breakables, wrap every plate before stacking. Then keep the stacks together, and wrap them tightly in plastic wrap.
b) Pots and pans – when packing pots and pans, you need a medium or large box depending on the items you have.
Happily, you can stack your pots and pans. The smaller ones are nestled into the larger pots, but make sure you place a packing paper between them. Use packing paper to wrap the glass lids and pack them in separate boxes.
c) Glasses and stemware – You need dividers that can fit into the standard boxes with these items. But it is also essential to wrap every glass in packing paper for maximum protection.
Avoid packing any item on top of your glassware even if there is enough room for other things. Glasses are too delicate to support any extra weight.
d) Knives – You can roll every knife in packing paper or a dishtowel. When packing them, make sure they are facing down.
e) Flatware and serving utensils – you can use plastic wrap to wrap them and then pack them in a flat box. It is also possible to add more utensils on top of them if there is enough room.
f) Appliances – the best boxes to use are the original ones when packing appliances. But if you cannot get the original boxes, you can use the ordinary packing boxes.
For the small ones, use the small boxes. However, make sure you use packing paper to protect them inside the box. Also, fill in the empty spaces to prevent any shifting.
The commercial movers need you to prepare the large appliances before they arrive. Hence, unplug, remove the hoses, and shut all the doors.
g) Other kitchen items – for the other kitchen items that are not delicate, you can pack them the same way you pack items from any other room.
The cookbooks, mixing bowls, baking sheets, food storage containers, and others can be packed in one box. However, make sure the box is not too heavy to carry.
5. Label all the boxes
After packing all the kitchen items, you need to label every box. This is to make sure the fragile items are loaded and unloaded with care. It also makes it easy to unpack in the new kitchen.
The boxes with essential items should be clearly labeled, and if you can, bring them in your car and not to the moving truck. This will give easy access to the items when you arrive in the new home before the movers.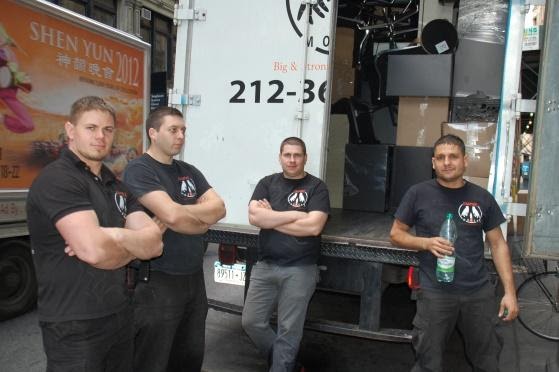 But if you are loading them to the moving truck, they should be the last to load and the first to be unloaded.
Bottom-line
Packing kitchen items is not a simple task. It needs time and proper planning. Hence, give yourself a few days and ask for help from friends and family members.
Apart from packing, moving the kitchen is also a challenge, especially if you have large appliances and many fragile items. The best option is to engage a professional moving company to ensure everything is moved with care.
Hiring professionals will ensure your kitchen items and other household goods are safely and securely moved to the new home. They will help you load and unload the items with care.