The holiday season is just around the corner, and that means it's time to start planning those festive gatherings with family and friends. While the menu is undoubtedly a significant part of your holiday dinner, don't underestimate the impact of your tableware and decor. The right tableware can set the tone for your event, creating a warm and inviting atmosphere that enhances the dining experience. Whether you're hosting a traditional Thanksgiving feast, a cozy Christmas dinner, or a New Year's Eve celebration, you'll find some of the cutest tableware items to make your holiday dinner special. From elegant dinnerware sets to charming centerpieces, let's explore how to set the table for a memorable holiday season.
Festive dinnerware sets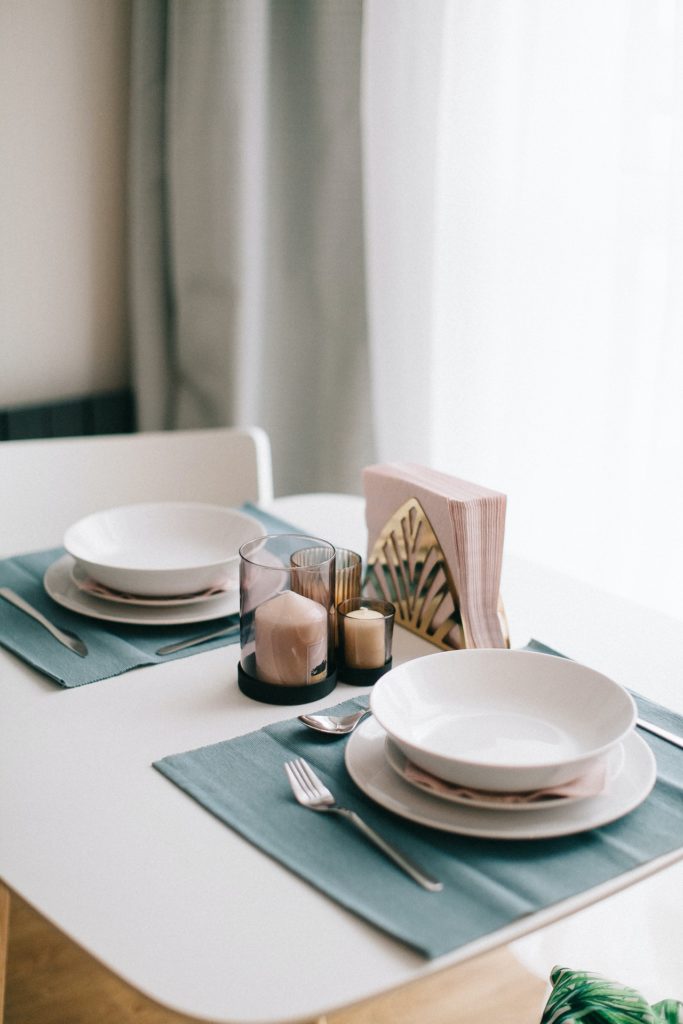 The foundation of any holiday table is, of course, the dinnerware that will be used. Choosing the right dinnerware sets the stage for the entire dining experience. This year, consider adding a touch of elegance with porcelain or ceramic plates adorned with intricate patterns inspired by Moroccan home decor. These designs often feature vibrant colors and geometric motifs that can add a festive flair to your holiday table. Look for dinnerware sets that include matching plates, bowls, and mugs, ensuring a cohesive look that will impress your guests.
Linens and napkins
Once you've chosen your dinnerware, it's time to think about the linens and napkins. Tablecloths and table runners come in various colors and materials to suit your holiday theme. To complement the Moroccan-inspired dinnerware, opt for linens in rich jewel tones like deep blues, emerald greens, or burgundy. These colors will harmonize beautifully with the vibrant patterns on your plates, creating a beautiful and festive look. When it comes to napkins, consider folding them creatively or using napkin rings that tie in with the Moroccan home decor theme. A touch of metallic accents, such as gold or copper napkin rings, can add an extra layer of elegance to your holiday table.
Centerpiece delights
A well-thought-out centerpiece can be the focal point of your holiday table. To infuse a touch of Moroccan charm, consider using lanterns or candleholders with intricate metalwork. These can hold candles that cast enchanting patterns of light across your table, creating a warm and inviting atmosphere. You can also incorporate elements like colorful ceramic vases or bowls filled with fresh flowers or dried herbs for a fragrant and visually appealing centerpiece.
Glassware and drinkware
No holiday dinner is complete without the appropriate glassware and drinkware. Moroccan-inspired tea glasses with ornate detailing are a unique addition to your table setting, whether you're serving tea, cocktails, or mocktails. For wine or champagne, consider stemware with gold accents or Moroccan-inspired etching. These special touches will elevate your holiday dinner leave a lasting impression on your guests and make it an excellent occasion for everyone.
Flatware and serving utensils
To complete the table setting, don't forget about your flatware and serving utensils. Opt for flatware with intricate handles that match the Moroccan home decor theme, adding an extra layer of sophistication to your holiday table. Serving utensils with ornate detailing can also enhance the overall look, and it is a simple detail that can make all the difference.
Moroccan home decor accessories
Incorporating Moroccan home decor accessories throughout your holiday table setting can tie everything together. Look for items like decorative cushions with Moroccan patterns, which can be placed on dining chairs for added comfort and style. You can also scatter Moroccan-inspired coasters or placemats to protect your table while adding a touch of authenticity to the overall look.
Lighting and ambiance
The right lighting can make a significant difference in the ambiance of your holiday dinner. Consider using string lights with warm, soft tones to create a cozy and inviting atmosphere for you and your entire dinner party. Alternatively, Moroccan-inspired lanterns or hanging lamps can cast intricate patterns on the walls and ceiling, evoking the charm of Moroccan bazaars. These lighting options will set the perfect mood for your holiday gathering.
Insights and takeaways
As you prepare to host your holiday dinner, remember that the presentation is just as important as the food itself. Choosing the right tableware and decor can transform your dining space into a warm and inviting haven for your guests. By incorporating Moroccan home decor elements into your table setting, you can infuse a touch of exotic charm and elegance that will leave a lasting impression. From festive dinnerware sets to stunning centerpieces and atmospheric lighting, these cute tableware items will help you create cherished holiday memories that your loved ones will treasure for years to come. So, set the table with care and let the magic of the season shine through every detail of your holiday dinner.