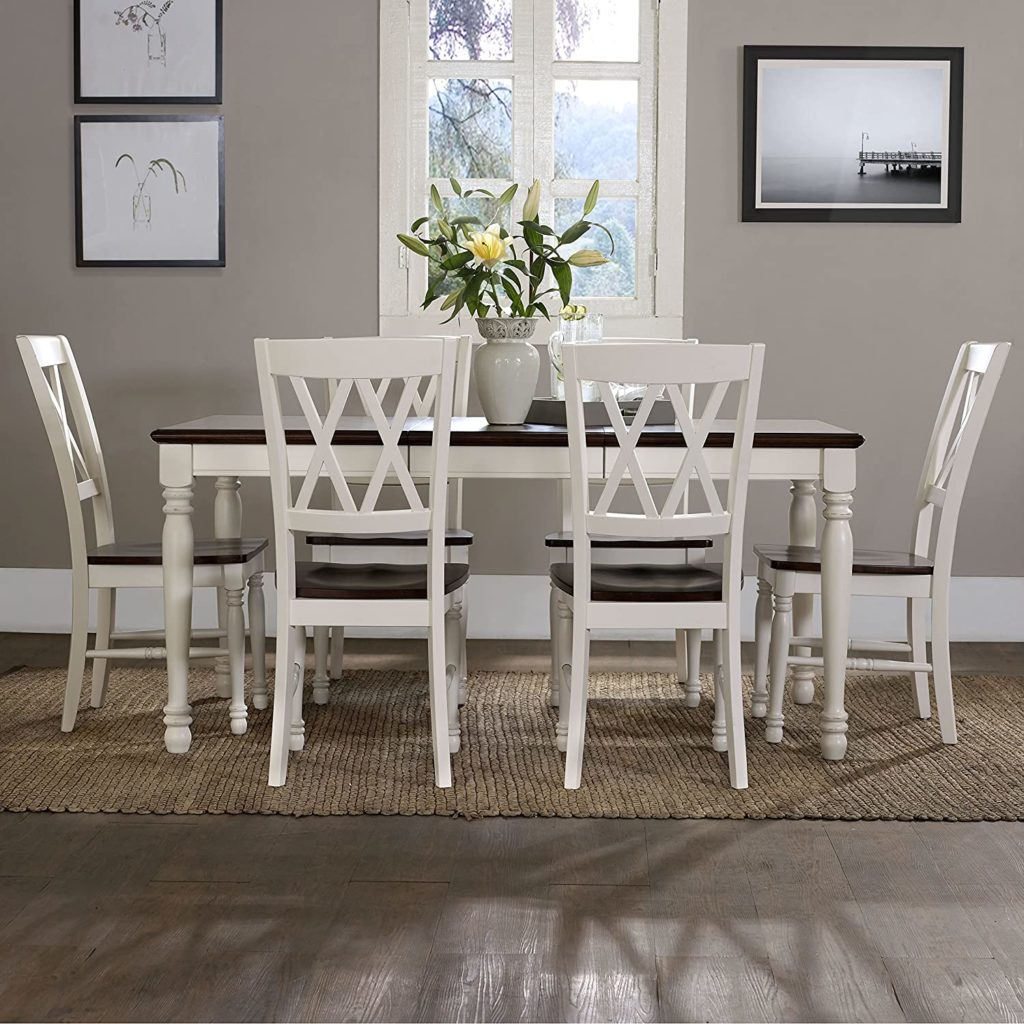 The kitchen table is an important accessory of our kitchens as it is one of the most prominent and most used objects in this special room. It is more than just a place to gather around and eat on.
Kitchen tables come in rectangular, square or round shape and size will almost always depend on how many people you usually dine with.
A good option is to get a standard four-person kitchen table with two extra table leaves. When more people come over you will have the option of expanding the size of your table without having to deal with the extra size, when it is just your family. Make sure that the leaves are internal to the table because it is not very convenient to store and remove table leafs that are not integrated into the table itself. Look also underneath the table to see how it is supported… four legs, pedestal, trestles… you want something that will be comfortable for you and your guests when seated.
If your kitchen or family is small and you don't spend much time there, small round table or small drop-leaf table would probably be a better option.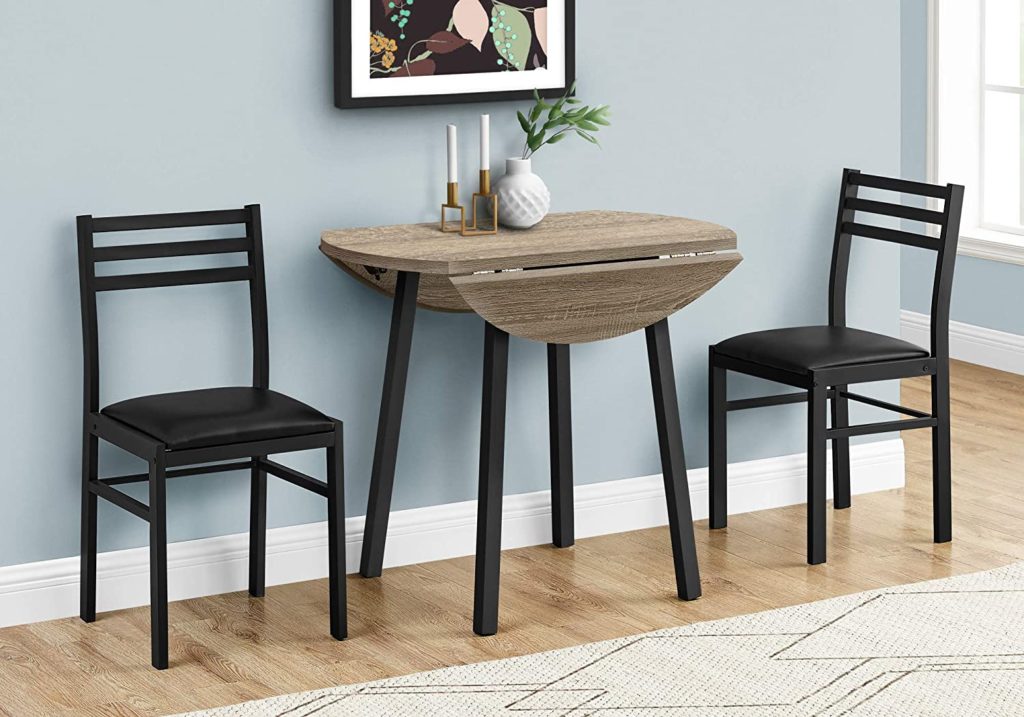 A large number of kitchen tables are made from wood. However, there are tables made from stainless steel, glass, natural stone, plastic, chrome, often with a glass or stone top. And most of the materials are offered in a variety of finishes, from light to dark.
Wooden kitchen tables provide a relaxed, unpretentious space where people can get together, have a drink, share a bite and get to talking. Those tables are available in a variety of shapes and sizes and can perfectly add to the decor of your kitchen.
When choosing a kitchen table (sponsored link) consider the rest of your kitchen design. Glass top tables will go with any decor, while dark oak will look awkward with light maple kitchen cabinets. Also, don't consider heavy table when the rest of your kitchen is sleek and modern.