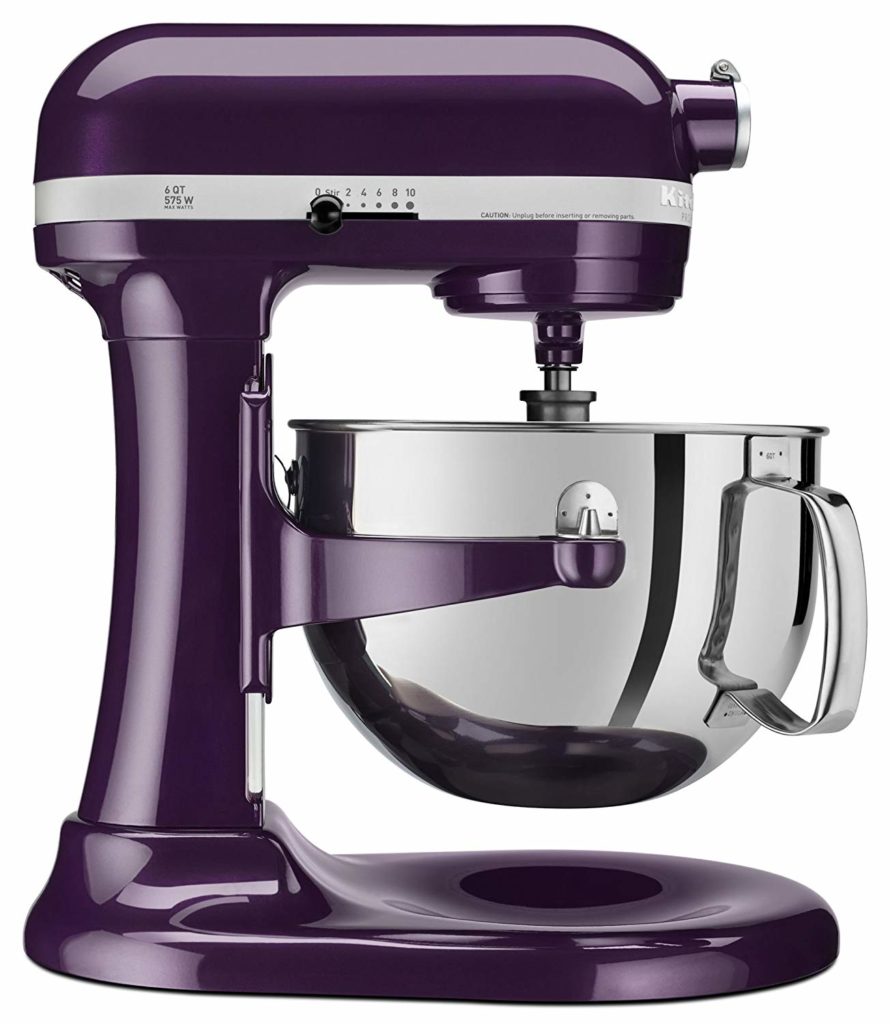 Overview
The Professional 600 Series stand mixer from KitchenAid is a kitchen machine that is more than a match for all your rugged kitchen mixing tasks. This all-metal stand mixer is equipped with a 575 watts motor, making it the most powerful mixing equipment by KitchenAid. The Pro 600 provides that extra muscle to knead bread dough and to handle other mixing tasks with ease.
The mixer is quick and efficient, helping you save on baking time. Moreover, it is designed to look elegant, and to facilitate easy operation and cleaning. All these features make it stand out among others in looks and functionality, besides giving the home baker great value for money.
The KitchenAid Pro 600 provides thorough mixing action by using the planetary mixing technology whereby the ingredients towards the walls of the bowl are also mixed well. This is achieved as the shaft is not fixed, but moves around the bowl in anticlockwise circles, while the beater moves in clockwise direction.
You are given the option of 10 speeds and you can easily switch between speeds using the slide control.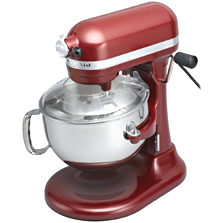 The soft-start function enables the mixer to gently start the mixing process without spattering or splashing the batter or dough all over the place. Your selected speed is thereafter gradually attained.
As you add ingredients while the motor is running, an electronic sensor maintains optimum mixing speed.
In case you overload the mixer with ingredients, it shuts off automatically in order to protect the motor and prevent burn-out.
What is included with your KitchenAid Pro 600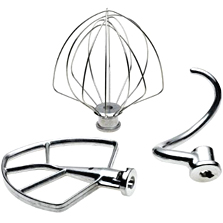 A stainless-steel 6 quart bowl with a well contoured handle for easy pouring and lifting action.
A wire whip.
A spiral hook that cuts through the dough and thoroughly mixes it at the same time just like hand kneading.
A burnished metal flat beater.
A pouring shield that covers the bowl to prevent any dough dust or liquids from splashing out of the bowl, if any. You can pour ingredients conveniently down the large chute.
Does the KitchenAid Pro 600 suit my needs
If you are big on baking, the KitchenAid Professional 600 stand mixer has been designed just for you. Now you do not have to do your mixing in batches! The 6 quart bowl can accommodate large volumes of mixing ingredients. Imagine pouring in your all-purpose flour, up to even 14 full cups of it; or mashing-up about 8 pounds of potatoes; or mixing enough dough to bake 8 bread loaves! You can knead your heavy pizza and bread dough just by sliding the controls. If baking is your passion, I recommend the Pro 600 for you. However, if your baking needs are not as demanding, you can go in for KitchenAid's Artisan or Classic stand mixers, as they are smaller and comparatively cheaper.
Mixing is not the only job that the Pro 600 can do. There are a whole range of extra attachments that can help you with other kitchen jobs. The can opener, food grinder, citrus juicer, pasta roller and cutter, vegetable and fruit strainer, ice cream maker, ravioli maker, slicer, sausage stuffer and shredder are some helpful attachments that you will have to buy separately.
You will have to dedicate some standing space on your kitchen countertop for your Pro 600 stand mixer, as it is huge and heavy. It weighs 25 lbs (net), and therefore you will find it difficult to carry it around the kitchen. But its weight works to its advantage by making it sturdy and preventing it from shaking or moving around. If you wish to know how much space you must allocate to it, it is 16.5 inches tall, 11.3 inches wide and 14.6 inches deep. Also note that it is normal for the Pro 600 to get noisy during high speed operation.
Additional Tips
The KitchenAid Pro 600 has been designed to look elegant and stand out in your kitchen, making you a proud owner. Moreover, the wide choice of colors available will enable you to choose the right color to blend with your kitchen interiors. The colors offered are white, onyx black, empire red, blue steel, cinnamon, pewter, licorice, nickel pearl, red cayenne, meringue, pearl metallic and caviar gloss.
Always follow the instructions in the manufacturer's manual in order to maintain the validity of the manufacturer's warranty and to keep the mixer in optimum working condition.
How to get the best price on a KitchenAid Pro 600
Shopping at Amazon (sponsored link) is always a pleasure due to their competitive pricing. Secondly, their customer friendliness makes shopping easy and enjoyable.