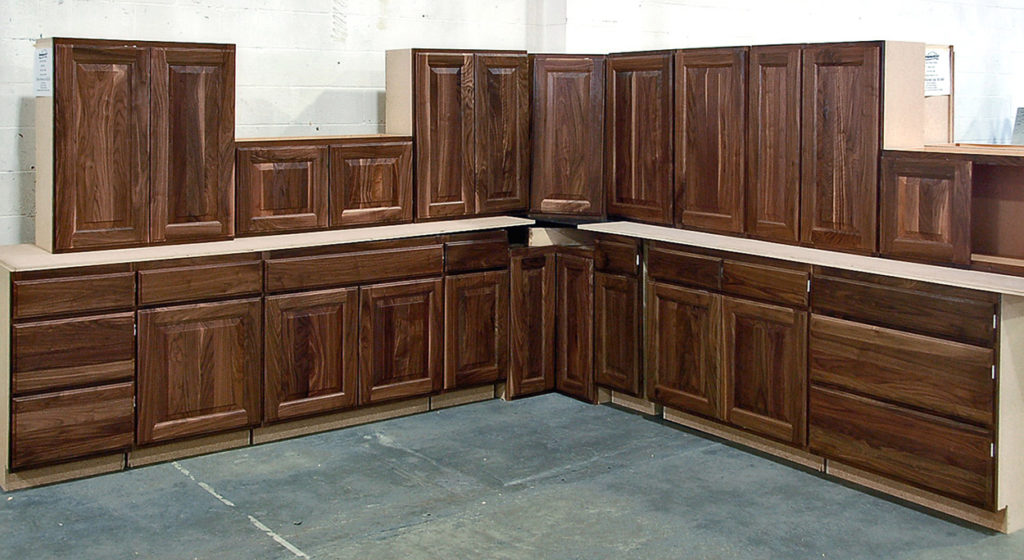 Kitchen cabinets can be a real burden if they need replacing and your budget just doesn't include the cost of doing so. Beautiful handmade cabinets can cost a small fortune, and the truth is that even stock models cost quite a bit. In fact, it could also be the case that you want to replace the kitchen cabinets in a cottage or a rental property and do not want to spend a lot of money on fancy cabinets. In this case, looking for used kitchen cabinets is a good option.
If you are lucky, you may find used kitchen cabinets custom made of solid wood. This means that they will certainly last for a long time. Moreover, used cabinets may have various features such as storage above your stove, beautiful knobs and handles, drawers, Lazy Susans, bins, boxes and much more. The important thing is to do some research. It is possible to find well-cared kitchen cabinets at a fraction of the cost of new cabinets. Who knows the owner may just want a change and remodel, just like you!
It also is possible that if someone has ripped out their old kitchen cabinets, they might have an appliance or two that are available.
Tips for buying used kitchen cabinets
1. There are numerous places to search for used kitchen cabinets. The first place you need to start is by doing a local search. There are thrift stores that hold appliances and furniture in the back. There are want ads and yard sales. You can really make great deals at yard sales because they expect to bargain, and you know that they don't want to drag those things back into the garage. They should probably pay you to take them. Then there are Craigslist and eBay, although you may have to stick close to home because an eBay seller would be very unlikely to ship cabinets.
2. You need to measure the space where the used kitchen cabinets will be placed. This needs to be accurate and precise. There's little point in getting a great deal on used kitchen cabinets, get them home with you and then while fixing them find out that they do not fit as they are either too big or small. This is just a waste of time, effort and money.
3. Before buying used kitchen cabinets, do make sure that the cabinets fit in with your overall kitchen design. While you may plan to refinish these cabinets for a completely new look after you buy them, basically what you see is what you get!
4. The finest used wood kitchen cabinets are those which are made of solid hardwood such as maple and oak. These cabinets are strong and durable, offering both style and comfort for years to come. Generally speaking, you should be aware that MDF products which are also known as engineered wood, particle board, fiber board, are not able to survive normal kitchen environments easily, especially if they are already used.
5. The best used metal kitchen cabinets are those wherein the base is made of wood or plywood. These cabinets are superior to ones made with particle board or fiberboard-base, which just cannot deal with the high activity of a kitchen, especially on a second go-around.
6. Proper inspection and research are crucial before buying. Used kitchen cabinets have no warranty, so we reiterate, your inspection should be thorough. The wood may have warped, the support mechanisms may have broken and there are often marks and gashes. Some of those can be patched up with a little work. It's just good to have a realistic picture of what needs to be done to make the used cabinetry a part of your home.
7. If you notice several scratches, inconsistencies or dents in the used kitchen cabinets, you may be able to negotiate a discount or a better price. However, you need to keep in mind that if you do buy such used kitchen cabinets that have dents or scratches, you would have to fix them up yourself. You will have some refinishing to do, and depending on the level of refinishing that needs to be done, any savings you may have had, may be lost.
8. Just to be on the safe side, try to get the opinion of a contractor before you buy and try installing the used kitchen cabinets.
9. The shipping cost may be high, if you find used kitchen cabinets that are far away and the savings from buying them may be lost.
10. If you can find out who the manufacturer was, you may be able to check with them to see if there are any noxious chemicals that were used in their kitchen cupboards.