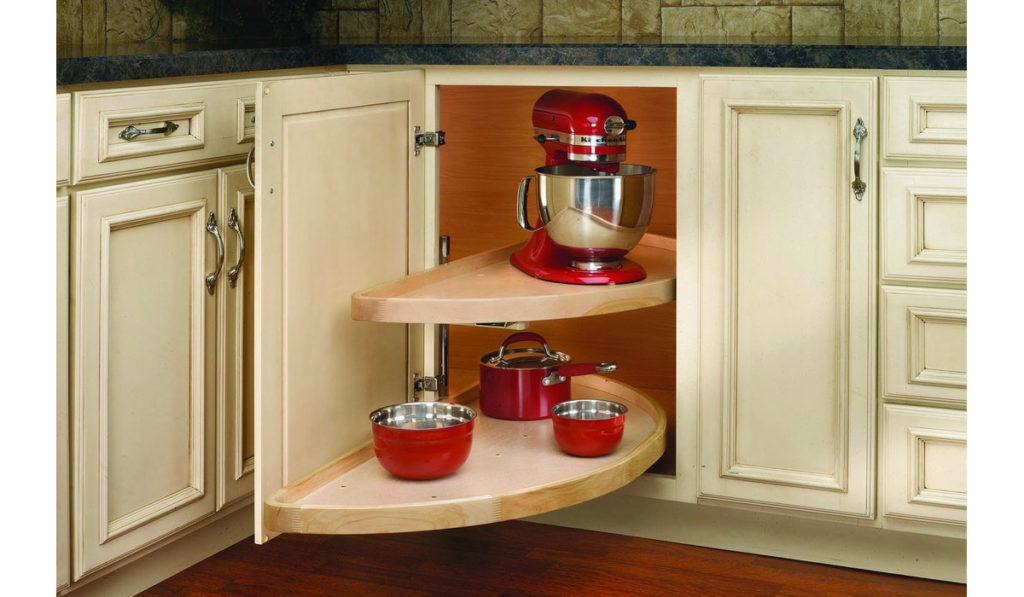 Majority of us face great problem in keeping the kitchen essentials in the right place. The main cause of this problem is the lack of storage space in the kitchen. Many people do not have appropriate cabinets in their kitchens for storage purpose, but there is a very simple solution for creating sufficient storage space in your kitchen. It is the kitchen storage cabinets, which are available in different styles, sizes and shapes.
Getting the kitchen storage cabinets for your kitchen is the best way of creating additional storage space in the kitchen. These tall cabinets are even popularly known as larder or pantry cabinets.
These kitchen storage cabinets are specially designed to give your kitchen the right look as well as plenty of space for keeping all your utensils, dishes and other kitchen essentials. They come in a variety of designs so that you can easily choose those that are most suitable for your kitchen.
These kitchen storage cupboards consist of easy to access drawers where you can keep the things you need every now and then. In fact, having spacious drawers in a kitchen is one such thing that every one wishes to get. Apart from providing storage space, the drawers provide the required look to your kitchen (you can choose the kind of look you want).
In order to make your drawers durable and to prevent their bottoms from sagging, you can get the cabinet drawers fitted with solid melamine bottom. This will give more strength to the cabinets and add to their life.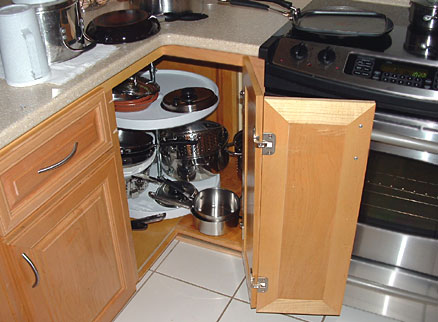 All the kitchen storage cabinets have a few unique features, but you can even customize your kitchen cabinets by adding a few accessories to it. By accessorizing your kitchen cabinets, you can increase their utilities. There are a lot of useful accessories available in the market which can make your kitchen cabinets more spacious and the way you want them to be. Here are some such accessories which you can use for your kitchen storage cabinets:
1. Pull out organizers: These organizers can be found in different sizes and types. Their basic function is to make the contents of the kitchen storage cabinet easily accessible and to fully utilize the space.
2. Divider stands: These dividers are basically used to store the items that are larger in size. They are the perfect means of storing the plates, trays and baking sheets.
3. Base cabinet organizers: These organizers are also available in a variety of styles, sizes and materials. Their purpose is to make your kitchen storage cabinet contents more visible and accessible.
4. Door mounted organizers: There are the door mounted organizers that can be attached to the doors of the kitchen storage cabinets to increase the shelves where you can keep the small items/supplies.
5. Mounting kits: They make available plenty of placement options for the bigger utensils.
6. Tip out trays: They can be placed in the drawers beneath the sink to keep the scrubber and brushes used to clean the utensils.
7. Waste containers: They can help you in keeping the garbage away from your sight.
8. Baskets: They can make your kitchen look interesting and you can place the vegetables like onion and potatoes in them. You could also use them for storing other things.
9. Under cabinet storage: This accessory will make the best use of space under the cabinet walls.
10. Lazy Susans: They increase the accessibility and storage of the cabinets with the help of their revolving shelves.
11. Drawer organizers: They are especially useful for those who want more drawers for keeping utensils and kitchen tools.
But before you go for purchasing the kitchens storage cabinets, you should prepare the perfect budget. This is very important because replacing the kitchen cabinetry is the toughest job as you need to take out everything and re-organize it. There are plenty of kitchen storage cabinets available in wide range of prices, so you can easily choose the one that satisfies your needs and budget. So, while remodeling your kitchen do take care of buying the best kitchen storage cabinets and make your kitchen more spacious than ever before.