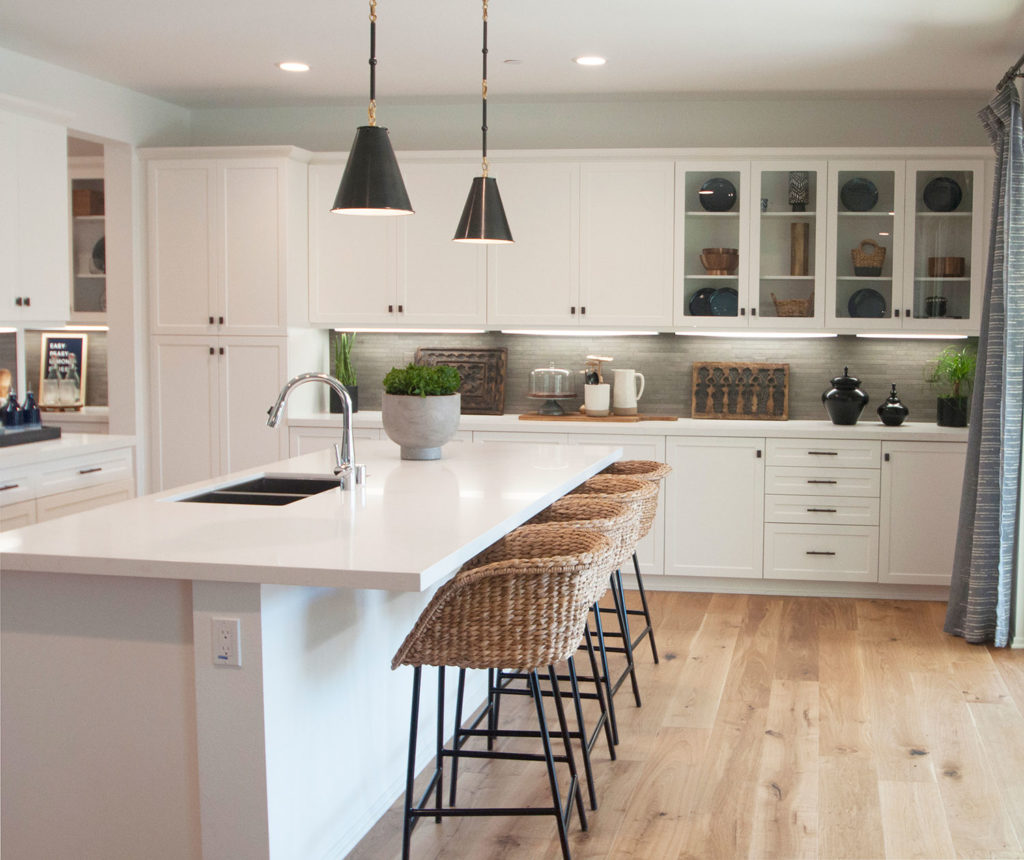 A kitchen cabinet is the most essential composition for every kitchen. You cannot avoid a kitchen cabinet, because its functionality and need are of top most priority. But for a kitchen cabinet to suit every kind of interiors, it is important that the cabinet should be sophisticated.
Mission kitchen cabinets are those kinds of cabinets which are very simple in construction and give an extremely sophisticated look. The mission style kitchen cabinets can easily match up with any kind of a kitchen. They are not specific in nature. The mission kitchen cabinets aim at simplicity, subdued materials and straight lines. They have an uncluttered look.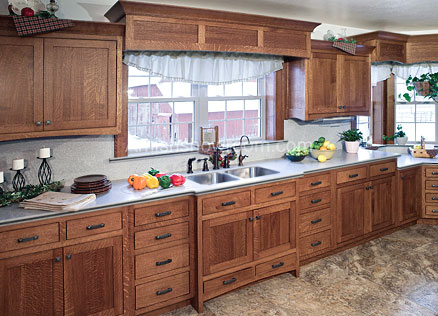 The mission style kitchen cabinets are extremely popular because of the fact that they perfectly fit all kinds of decorative schemes and patterns. Their basic features are the clean, rectangular and square lines on the door frames. Generally they are made of beautiful medium to dark color woods. Majority of the mission style cabinets have inlays and they are even available in leaded glass designs.
Basically these mission style kitchen cabinets originated in the 20th century. Since then they are used and are well known for their simplicity and straight lines. The mission style kitchen cabinets are not only popular because of their simplicity but they give a warm and geometric look as well.
The mission kitchen cabinets will make your kitchen look clean and modern. These cabinets are extremely classy and beautiful. Their style has been in fashion for many years, so you need not worry about changing the cabinets time and again. It is good choice for any and everyone. If you are in doubt and unable to reach a decision on what would be the best kitchen cabinets for your kitchen, you can simply rely on a mission style kitchen cabinet.
There are few unique qualities in these mission kitchen cupboards which include:
Geometric shapes which make them look very royal.
Wood tones ranging from medium to dark.
Simple, elegant and fine craftsmanship that speaks.
Besides their great looks, the mission kitchen cabinets are good in functionality as well. They have a great setting for all kinds of dishes like handmade pottery; Chinese porcelain etc. and they are suitable for placing the various appliances as well. These cabinets are extremely flexible and you can place them easily in your kitchen.
There are a few mission kitchen cabinets which are incorporated with inlays and decorative treatments like insets of leaded glass or hardware which have a handcrafted appearance. These cabinets are most commonly made up of oak. When opting for the mission style kitchen cabinetry, you can even match up with the mission style tables and chairs to give it much more sophisticated look. The tables and chairs will add up to the harmony of the interiors.
As many of the mission style kitchen cabinets are made up of oak wood, they can be very expensive. But, in case you wish to go for cheaper cabinets than you can opt for a laminated oak veneer.
Though these cabinets are expensive but their never-ending trend makes them an asset which will always stay in fashion and you would not have to buy a new kitchen cabinet whenever you refurnish your interiors, as they match up with every kind of décor.
So if you are in the process of remodeling your kitchen or entire home, and you have spent a lot of time searching for a good and functional kitchen cabinet then you can easily rely on the mission kitchen cabinets.
The mission kitchen cabinets are very spacious and you can actually fit in all the kitchen essentials. You can even accessorize them as per your personal requirements. Their sophisticated looks will add a never ending charm to your kitchen. As they have clean and geometric lines, cleaning these cabinets is also easy and hassle free. The mission style kitchen cabinets are quite strong as they are made up of high quality products.
To make your kitchen look elegant and sophisticated there is nothing better than a mission style kitchen cabinet.