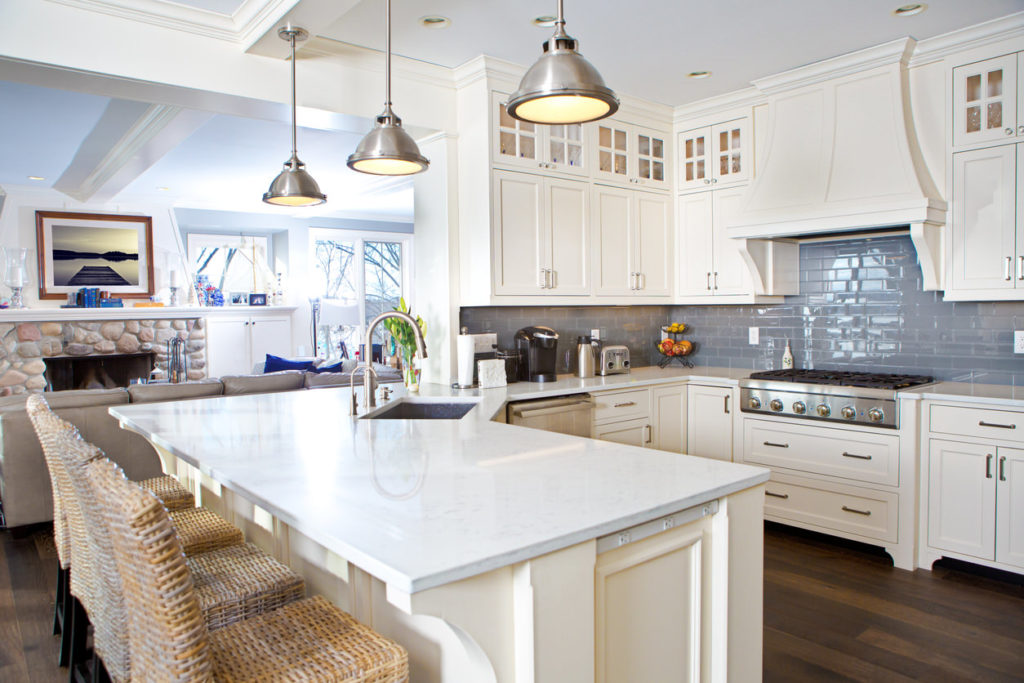 Dreaming of a spacious, hassle free, clean and organized kitchen but cannot figure out the what, why and how of assembling one? Have a small kitchen and wondering how to still squeeze the world into it? Here is all what you need to know to get the "best kitchen design" for you, whether it is spacious or cramped.
Whether you are a passionate cook or just an intermittent visitor, a well-planned and neatly organized kitchen can ease off most of burden associated with cooking procedures.
Depending on your choice and space constraints, select kitchen decor to suit your style or synchronize it with the rest of your home décor. A few factors should be kept in mind while designing your dream kitchen. The best kitchen designs try to incorporate the following factors in their layouts:
1. Cooking space
Whether it is a microwave, stove or hotplate cooking, it is imperative that your cooking range is placed safely and comfortably. Choice of cooking range should depend on your cooking pattern, comfort and ease along with proper exhaust system. Space constraints can also influence the choice of cooking ware and best small space kitchen designs often incorporate trendy and easy to use hotplates or microwaves. Exhaust chimneys must be well planned to disperse the steam and heat, which can otherwise make it an unpleasant place to work. Best kitchen designs also ensure that the backsplash of your cooking area is one that is easy to manage (tiles with dark colors or waterproof semi-gloss paints) and at the same time in sync with the home décor.
2. Storage space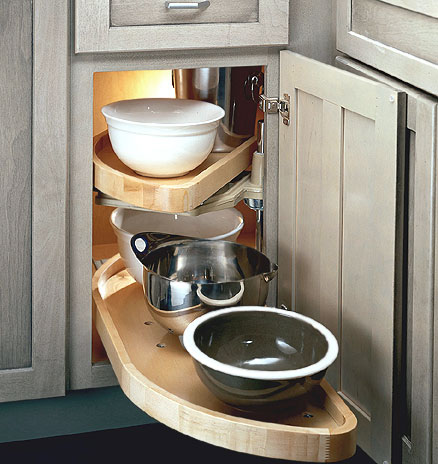 Organized storage of food items, utensils and cutlery is of utmost importance in making your kitchen easy to use and maintain. Best kitchen designs focus on squeezing every available inch to maximize storage, create extra storage from an unlikely space in kitchen and minimize any unwanted display of how it is being stored. This includes not only cabinets and shelves but also some wall mountable accessories that can hold cutlery or just some knick knacks of kitchen like napkins, tongs, strainer etc. Often small space kitchens can be fully equipped with such functional wall mounts or stick on equipments (like magnet bar to hold knives and spoons etc.) to create a good storage in every inch available.
3. Preparation workspace
Meal preparations can often turn messy with vegetable and meat wet garbage. Apart from that there are a million stains and cuts that are caused while cutting, draining or mincing. Best kitchen designs incorporate durable and sufficient materials to minimize visible impacts of such processes. Materials like mosaic, matt finish steel etc. are a good option to use as worktop surface.
Additional space can be created by using up wall shelves to stack everything you need during meal preparations. This is a boon for both small and spacious kitchens. Flexible furniture like dish racks, small vegetable stacking table etc. can give you that much needed space for storage and at the same time double up for worktops.
4. Cleaning space
Cleaning of food items and utensils can cause water spills on kitchen floor, unless proper sink and drainage has been provided for in the design. Best kitchen designs provide for a hassle free cleaning with sink and water flow arrangements that maximize cleaning process and minimize spills, drips and leakage. Placement of sink away from worktop ensures more space for temporary stacking of cleansed utensils and cutlery. Even in a small kitchen design, cleaning space should be away from work area to keep it clean and clutter free.
5. Dining space
Often, eating spaces are separate as dining halls but many people prefer an extended area into their kitchen to serve as dining place. Best kitchen designs provide for a dining place that can not only accommodate family for meals but also keeps the kitchen uncluttered. Small space kitchen designs can include foldable table tops (like leaf table tops or butterfly tops) or trolley carts to ensure space is not permanently occupied, while at the same time providing the leisure of wining and dining in your small but cozy kitchen space.
Flexibility and ease of use should be the main criteria in choosing elements for each of the above areas of your kitchen, which can not only make it more workable but also the preferred area in your home.
Meanwhile, here is kitchen design software that could help you get the best kitchen design for your kitchen.