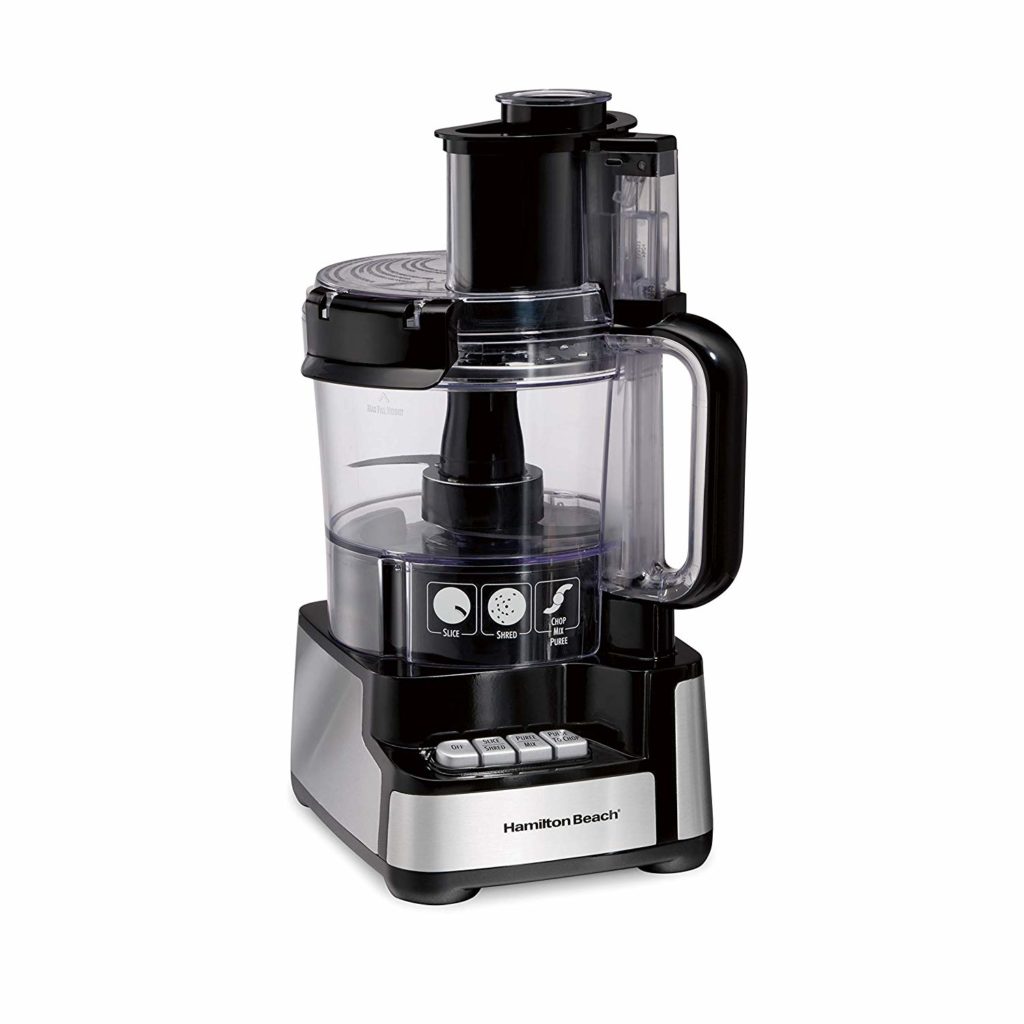 This is a guest post by Heather Green. If you want to guest post on this blog, check out the guidelines here.
When you begin to cook from scratch often, a food processor is one of the items that you should purchase. People who cook frequently will find uses for the food processor often enough to warrant the expense of this small appliance. When you are selecting a food processor, the most important factors are the price, cup size, design, and accessories.
Price
Among basic kitchen appliances, food processors are some of the more expensive. Even mid-range toasters cost $50 or less, but food processors start around $30 for the low-end models with Oster being one of the more popular brands at this price point. Anyone looking to purchase a mid-range food processor will spend around $100 to do so. At this price range, Kitchen-Aid appliances are a solid option. While some models are more expensive, Kitchen-Aid does make a model KFP715 that is reliable and will work for basic processing tasks. The $30 food processor will work, though it will need to be replaced sooner because the blades cannot be sharpened once they dull. The motors tend not to be as reliable in these models either, but for people who are on a budget, getting one of these food processors could work out fine for a year or more. If you plan to use a food processor more than twice a week, then budget for a nicer model to avoid the need to replace the unit quickly.
Cup size
Some food processors have cup sizes as small as 1.5 to 3. These processors are for people who are single and cooking primarily for themselves or who use the processor only for fresh herbs, onions, garlic, or other small items. Cuisinart, which generally has good products, has a number of food processors called "mini-processors" that are four-cup bowls or less. To cook for a family, a four-cup processor is the minimum that is needed, but people who are plan to make salsas or dips for larger groups should opt for at least 8 cups. The 11- to 20-cup sizes work for people who make dishes with significant quantities of vegetables or fruits or who cook for big groups. Most people will be able to use a 4- to 8-cup processor for everyday needs.
Design
Food processors usually have at least four parts: base, cup/bowl, blade, and lid. These four pieces should come apart easily for cleaning. The best designs have a locking system in place that requires each piece to snap into place on the piece below it to keep the lid or blade from injuring anyone by breaking loose during use. Be sure to examine any food processor you consider for rubber feet to keep the unit from moving during processing, especially if you are able to add food through a tube while the unit is turned on.
Accessories
Whether you need accessories with your food processor depends on what you plan to do with it. A popular option is a dough hook, which is necessary if you plan to make bread or pizza dough using the food processor.
Some models also come with bowls in additional sizes. These bowls allow the user to choose based on what he or she is making. A juicer bowl, for example, will be very small and work to make fruit juices while a small 2-cup bowl is a good choice for slicing mushrooms for a stroganoff or mincing fresh herbs as a garnish. These bowls are not necessary but can make the food processor more versatile. At the high end, the Magimix by Robot-Coupe allows users to have three bowls going at once to speed up processing multiple foods. This model, priced at more than $500, is definitely for serious cooks but can cut prep time significantly.
Heather Green is a freelance writer for several regional magazines in North Carolina as well as a resident blogger for Onlinenursingdegrees.org. Her writing experience includes fashion, business, health, agriculture and a wide range of other topics.