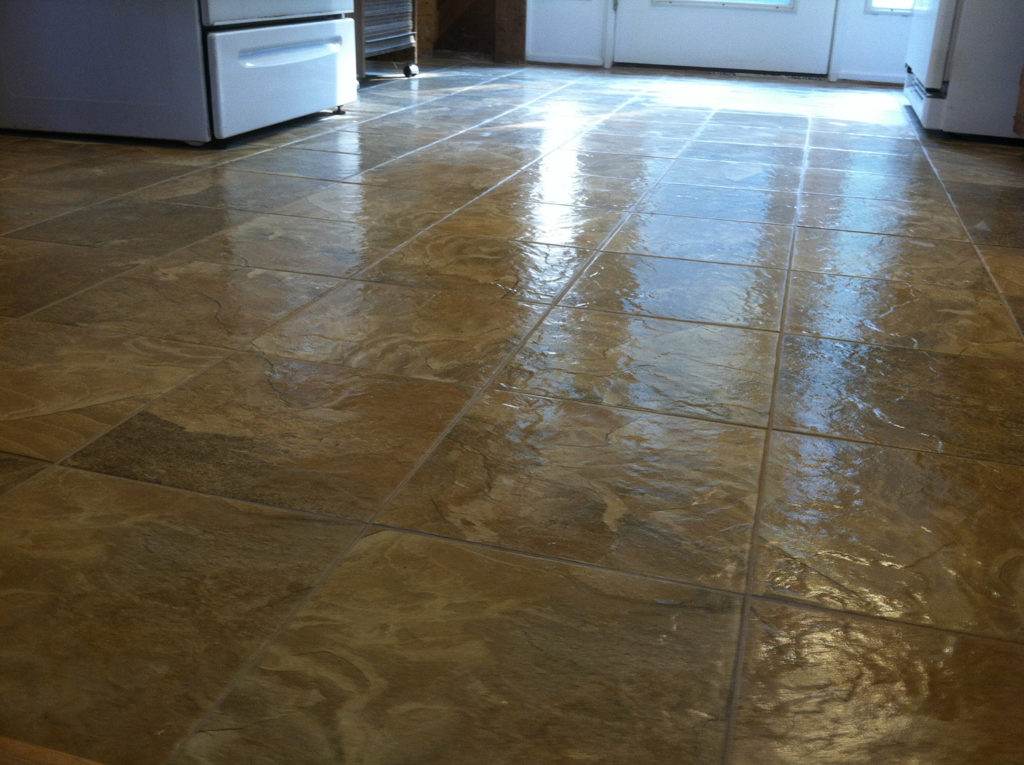 This is a guest post by Justin Krutz. If you want to guest post on this blog, check out the guidelines here.
Kitchen remodeling and being environmentally friendly are not mutually exclusive as you might think. Some smart shopping for appliances and materials can really make a big difference when it comes to your new kitchen remodel project, allowing you to get a kitchen that not only looks great but has less impact on the environment and will save you money on your energy bills.
To start off with green flooring options for your new kitchen, you have a number of very attractive yet functional options including cork, linoleum and concrete.
Cork is manufactured with bark which is carefully harvested from cork oak trees, allowing the bark to grow back over time so that it can be harvested again in the future. In addition to the environmentally friendly aspect, cork is an outstanding material for kitchen flooring as it is very resilient, making it comfortable underfoot and resistant to damage. It also offers excellent resistance to mold and insects, plus it can be produced in a wide variety of colors.
Linoleum is another excellent flooring option which is manufactured from linseed oil, cork dust and various other natural products. It is very durable and long-lasting, can be cleaned easily and is even completely biodegradable. Linoleum flooring can be produced in just about any color or pattern you can think of, allowing for an almost endless variety of choices.
Concrete might not be the first thing you have in mind when considering new flooring for your kitchen, but it offers a number of great advantages. Concrete is produced from a variety of natural materials, is extremely durable and easy to clean, plus it can be readily stained in a number of colors or etched with patterns, allowing for a fully customized concrete floor in your kitchen.
Cabinets are another area where you can utilize green options. Green kitchen cabinet materials include bamboo and wheatboard/strawboard. Bamboo is a highly sustainable option for kitchen cabinets as it is a fast-growing form of grass, plus it offers durability and resistance to mold and insects. Wheatboard or strawboard cabinets are produced from natural waste products like straw or wheat husks. Glues and other products used to assemble green cabinets are generally non-volatile, meaning they will not give off harmful fumes that can degrade the air quality in your home and lead to health problems.
Along with flooring and cabinets, the countertops are probably the most heavily-used area of the kitchen. Fortunately, it's possible to find countertops that are environmentally-friendly, durable and attractive. As an alternative to stone or wood, concrete countertops are a very viable option for the same reasons you might want to use concrete as a kitchen flooring material. Countertops manufactured from recycled materials such as glass or even reclaimed wood are another beautiful but green option.
If you want to save energy and water as well, you can look into high-efficiency appliances including a new refrigerator and dishwasher. The Energy Star label on major appliances indicates that they meet federal guidelines for energy-efficiency. An Energy Star-compliant refrigerator will use significantly less power while an Energy Star-compliant dishwasher is designed to utilize much less water and electricity by adjusting the amount of water needed per cycle, the placement of dishes in the racks and other refinements.
Lighting is another area where energy-efficiency and environmentally-friendly options are readily available for your kitchen. Due to federal energy standards, CFLs are becoming much more common – they can provide the same amount of light as a comparable incandescent bulb while consuming less energy and lasting much longer. LEDs are also a viable option as they can provide a great deal of light but use only a minimal amount of electricity and will last for many years before they need to be replaced.
Justin Krutz blogs on a variety of topics including kitchen remodeling for Palatin Remodeling.