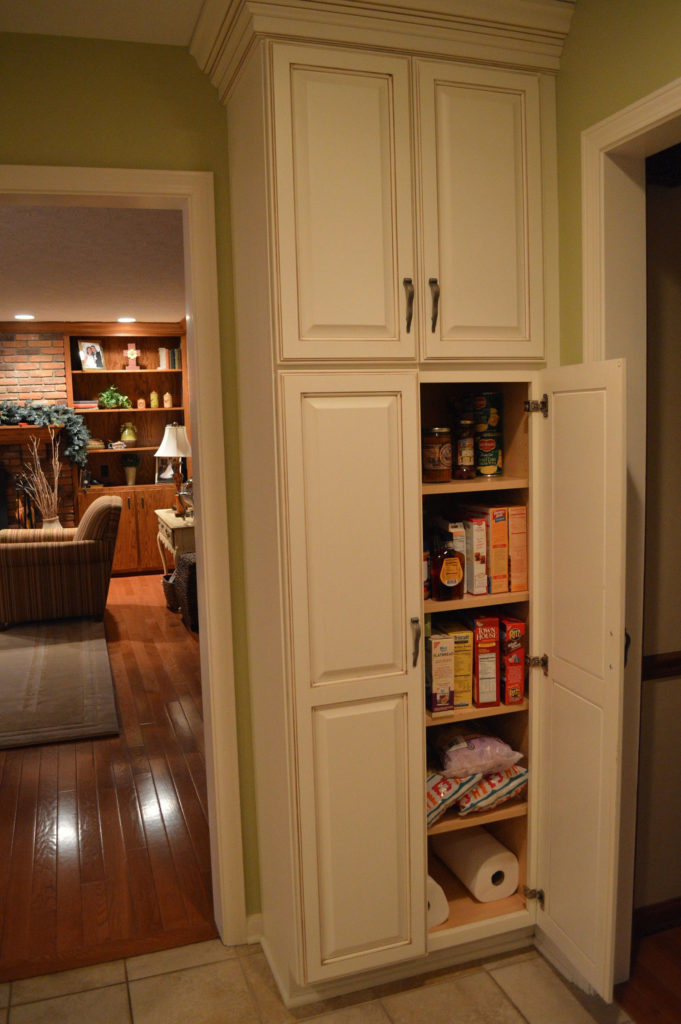 This is a guest post by Ana Brady. If you want to guest post on this blog, check out the guidelines here.
Sometimes it's a long path to realizing how much money we waste on food when we keep our freezers and pantries messy. A messy kitchen hides food items that we don't even know we have, and by the time we find them, the expiration date has already passed. And we paid money for all that food… We keep buying things, stacking them away in some dark, unexplored freezer or pantry depths, and we find them when it's too late.
Keeping the kitchen tidy is part of what it takes to store food properly and save money, or better said, not throw money away.
Another thing not to overlook is: food packaging. If you don't want your food to go bad in the freezer, it's really important to consider the packaging. Here are some options:
Freezer bags
Freezer paper
Plastic containers
Freezer aluminum foil
Freezer aluminum dishes
Freezer glass jars
Freezer bags are made out of high-density plastic material called polyethylene. You can store almost anything in them, but they are best for those materials that you can shape any way you want. For example, they are good for storing ground meat, because you can flatten it and keep in the freezer occupying very little space.
Freezer paper is not a usual kind of paper; it is thicker, coated with plastic and it's often used for wrapping meat. You can also use it to wrap any dry food you want. The same thing goes for freezer aluminum foil. The only thing to worry about when using the foil is wrapping acidic fruit in it. Sometimes acids in the fruit might have a reaction to the foil, which can cause changes in the fruit's taste. For fruits better use freezer paper, or some other type of packaging.
Plastic containers are excellent choice for storing food because they are reusable, and you can store anything in them, from liquids to veggies, fruits and dessert. They come in all sizes and shapes, and you can also find them in different colors (or at least with different-colored lids).
Freezer aluminum dishes are great for home-cooked meals. You can cook the meal in the aluminum dish, let it cool and then pack it in the freezer. These dishes withstand both freezing and ultra-hot conditions, so you can also put them in the oven to reheat your meal once it's defrosted. They also come in different sizes and shapes, and are reusable.
Freezer glass jars are different from regular jars which crack and break easily in the freezer. These jars do not break, and you can store liquids in them. Just make sure you don't pour the liquid all the way to the top, because liquids expand in cold temps.
One thing all of these containers, bags and foils have in common is that they do not crack or fall apart in the freezer, and they preserve your food. Of course, that does require some of your assistance – you need to make sure that NO air enters any of these food containers and wrappings. If it does, it will dehydrate the food and leave it tasteless, colorless, nutrient-less and inedible.
Once you figure out what type of food packaging best serves your food, you need to figure out what kind of labels you need. Your food items definitely need to be labeled, so you would know what you have in there, and how much time you have to use it.
Food stickers can be made out of:
Paper
Vinyl
Polyester
Polypropylene
For food stored in the pantry, it doesn't matter whether these tags can withstand cold temperatures, but for food in the freezer you need to make sure you are using freezer labels that don't crack or fall off.
Vinyl, polyester and polypropylene are more durable, and paper is cheaper. For food, though, coated paper is a good enough option. The more important thing for consideration when it comes to food packaging labels is their adhesive. For freezer food tags you really need a strong permanent label adhesive, while for containers, jars and bags you store in the pantry, you can use reusable stickers.
Ana Brady is a writer and a mother of two. She blogs about food-related issues, family and health. She works on a project on food packaging labels at Foodpackaginglabels.net.