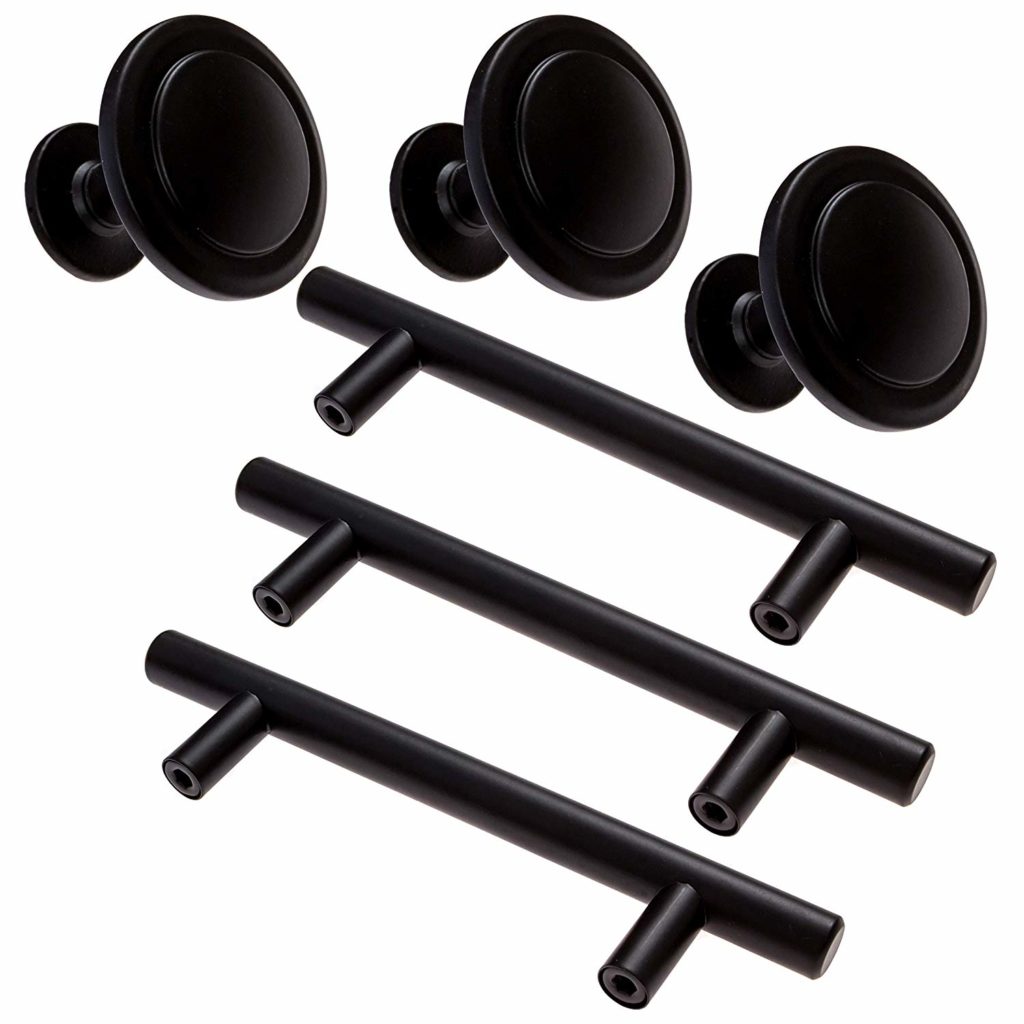 This is a guest post by Daniela Baker. If you want to guest post on this blog, check out the guidelines here.
According to Consumer Digest information from a National Association of the Remodeling Industry report, today's consumers will get only a 72% return on investment when they remodel a kitchen. While a kitchen can still be one of the best places in your home to remodel, as far as ROI goes, it's not a good idea with the housing market the way it is in 2012 to shell out thousands on a kitchen remodel.
Unless you're planning to stay in your home for decades and can afford to remodel simply for your own comfort and aesthetics, it's a better idea to check out inexpensive but effective kitchen makeover options like these:
1. Get a gallon of paint.
Paint is the cheapest and most versatile way to renovate your kitchen. While you may automatically think of painting the kitchen walls, don't forget that you can also paint cabinets. In fact, this is the simplest, cheapest way to dress up outdated cabinets. Just be sure to take the time to thoroughly sand and clean them before priming and painting in a new color of your choice.
2. Install your own tile backsplash.
If your kitchen doesn't have a backsplash over the stove and sink – or doesn't have an attractive one – installing a new one on your own isn't rocket science. Laminates are incredibly easy to install, though ceramic tiles will give a more upscale feel. Consider using painted or stained beadboard for a homey, country-style look, or embossed metal ceiling squares if you want an eclectic, vintage look.
3. Change the hardware.
Switching out the hardware on your cabinets is really simple, and it's a great, cheap way to update the look of your entire kitchen. Adding hardware to outdated, hardware-free kitchen cabinets can really update their look, too. For a sleek, modern look, choose stainless steel hardware. If you like a quirkier look (and aren't going to be selling your home anytime soon), shop for vintage drawer pulls online.
4. Open up the top cabinets.
One simple – and free – way to modernize your kitchen and give it a lighter, airier look is simply to take the doors off the top cabinets. Organize some of your prettier china or nice-looking everyday items in your open shelf space for a great new look. One fun option is to wallpaper or paint the insides of your open cabinets for a pop of color.
5. Install new countertops.
Installing countertops may take a pro if you've never done it before, but it's not too hard. You can strip laminate countertops off the plywood decking pretty easily, and then replace it with $30 to $40 per square foot laminate to update the color of your counters. Another affordable option is to lay tile countertops directly on top of the plywood.
6. Replace cabinet doors.
If you have a bit more money to play with, you can replace cabinet doors instead of refinishing or painting them. You'll probably need to paint or refinish the actual cabinets, but you won't have to buy new ones – which saves you a ton of money. If you're handy with a router, you can actually create "new" cabinet doors by cutting out the panels in the current ones and replacing them with glass, metal or even fabric. You can also get new cabinet doors for $100 to $400 per door.
7. Add crown molding.
If you want an elegant look in your kitchen and your cabinets don't go all the way to the ceiling, add crown molding or a soffit around the top of the cabinets. It will look beautiful when finished in the same color as your cabinets, and is a relatively cheap upgrade.
8. Change the floor.
Upgrading your kitchen floor – as long as it's already in good condition underneath – is as simple as putting down stick-on vinyl tiles or sheets of flooring. You can also use special flooring primer and paint the floors a color that goes with the look you want for your kitchen.
9. Organize the cabinets.
If your kitchen is driving you crazy because it's difficult to keep organized, consider upgrading the organization systems in your cabinets. Have a lazy Suzan, drawer dividers or slide-out shelves retrofitted to your existing cabinets for about $1,000 to $3,000 for your whole kitchen. This move alone can save you plenty of time when you're cooking.
10. Accessorize.
Once you've completed your kitchen remodel, make sure you take time to accessorize. Find a cute kitchen rug, or make your own rag rug with one of the hundreds of DIY tutorials floating around the web. Invest in matching curtains, and get a few accessories for your kitchen shelves that go with the theme and colors of your new kitchen.
Basic kitchen remodel tips
If you're ready to get started on your kitchen makeover, these tips will help you get there:
a) The easiest way to get extra cash for your kitchen remodel without worries about later interest ramifications is to check out 0% introductory APR credit cards. While they won't have a 0% interest rate forever, these cards can spread out the cost of your kitchen remodel over several months, making it more budget-friendly. If you're looking into some of the more expensive remodels on this list but don't have the cash in hand right now to do all of them, a credit card can help you afford to do all the remodeling at once, which is probably going to be cheaper in the long run.
b) Shop sales and secondhand. If you're willing to do a little digging, you can save even more on your kitchen remodel by shopping sales. Many home and garden stores will offer up discontinued tiles, paints that were mixed incorrectly and even scratch-and-dent appliances at a steep discount. If you're looking for something specific, check Craigslist and eBay first to see if you can find what you need before you pay full price for it.
c) Learn how to do it yourself. Remodeling is loads cheaper if you do it yourself, but you do need to learn how to do it right. If you're not already handy with power tools and tile grout, talk to a friend or family member who is. For a small fee – or maybe even a home cooked meal – he or she may be willing to get you started on your DIY project. Once you know the basics, you can read up online to figure out how to do most of your kitchen remodel on your own.
These days, it's more important than ever that homeowners carefully consider what they're doing when it comes to home remodels.
Daniela Baker helps families find credit card deals at https://www.creditdonkey.com. If you're ready to remodel your kitchen, make the most of your investment by getting more for your money and choosing low-cost, high-impact remodels that will really add to the value of your home.