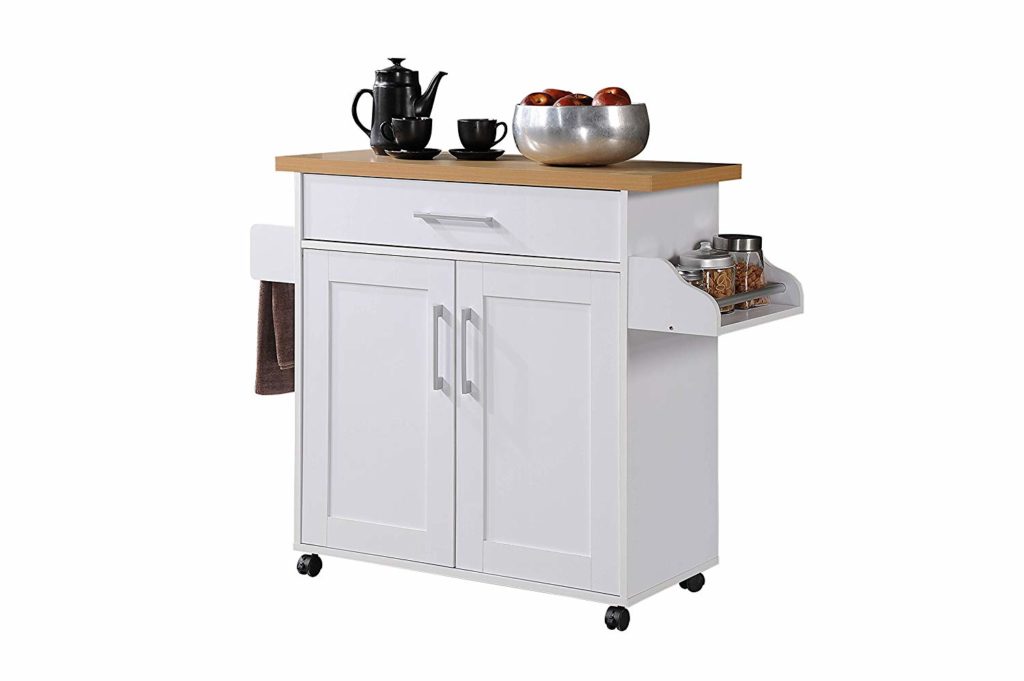 This is a guest post by Jillian Watkinson. If you want to guest post on this blog, check out the guidelines here.
In many families, the kitchen is the domain of the mom, with no kids allowed. But this is a missed opportunity. The kitchen is a great place for kids to learn about everything from nutrition to cooperation. All you need to do is make the room a little more kid-friendly to invite them to get more interested in the process of preparing a meal – and maybe even be willing to lend a helping hand!
Here are a few ways you can make your kitchen a little more fun for your kids, while still keeping an eye out for design.
Change the tablecloth. If you still want to add a little color to your kitchen décor with a nice tablecloth but you don't want to wash it frequently because of the kids' messes, opt for a laminated cotton tablecloth instead. You can easily wipe it clean, but it will still look nice.
Create a kid cooking area. Getting your children involved in preparing the food helps develop their motor skills and creativity, and if they are picky eaters, letting them actually make the food can help them to get excited about trying new things. Plus, kid-sized table and chairs can be a fun, colorful addition to the kitchen that complements your overall theme.
Make use of the kitchen island. If you don't have room for a kid-sized table and chairs, then invest in counter-height seating that allow bigger kids to access the island. But be sure to take into consideration safety concerns (can the kids reach the range, the oven, or the sink from where they are sitting?) as well as practicality (will you be able to easily prepare dinner while they are enjoying a snack from their stools?).
Put things in reach. Rather than focusing on child-proofing every cabinet, designate one particular lower cabinet for storing cooking preparation items that are kid-friendly, such as plastic spoons, cups, plates, etc.
Get a stool. Teaching your child about good hygiene is an important part of learning about food and cooking, so make it easy for little ones to reach the sink to wash their hands after helping out in the kitchen or eating a meal.
Invest in fun magnets. To help keep your child busy while you prepare a meal, make use of your fridge door. You can buy alphabet magnets that allow children to practice their spelling, turn a family photo into a magnetic puzzle to put together, or get a magnetic chalkboard or marker board to allow your child to make use of their artistic abilities.
Laminate fabric on kitchen chairs. Just because you have kids doesn't mean you have to change out those cute cushions for simpler (and less attractive) wooden chairs. Instead, head to your local fabric store to find out about their laminating services.
Put drinks and snacks within reach. Allow your kids to take care of themselves by giving them access to healthy items. Depending on the age of your kids, this may be possible by putting them on the lower shelves of a traditional fridge, or you can invest in a mini-fridge or a fridge with drawers at the bottom instead of full-length doors.
Replace your countertops. Afraid of a spill? Corian is a great surface for kids because it's resistant to stains. It's also a little softer than stone, which can help protect your glasses and plates. Even better, it's repairable in the case of an accident.
By making just a few changes to your kitchen, you can make it a more welcome environment for your kids. Then you may find that mealtime becomes a fun endeavor with everyone helping to prepare and clean up after meals. Turn off your cell phone and your TV – and enjoy your time together in your newly decorated family-focused kitchen!
Jillian Watkinson covers Crawford Supply. She loves pretty much anything to do with interior design, and loves to help others with their design needs.