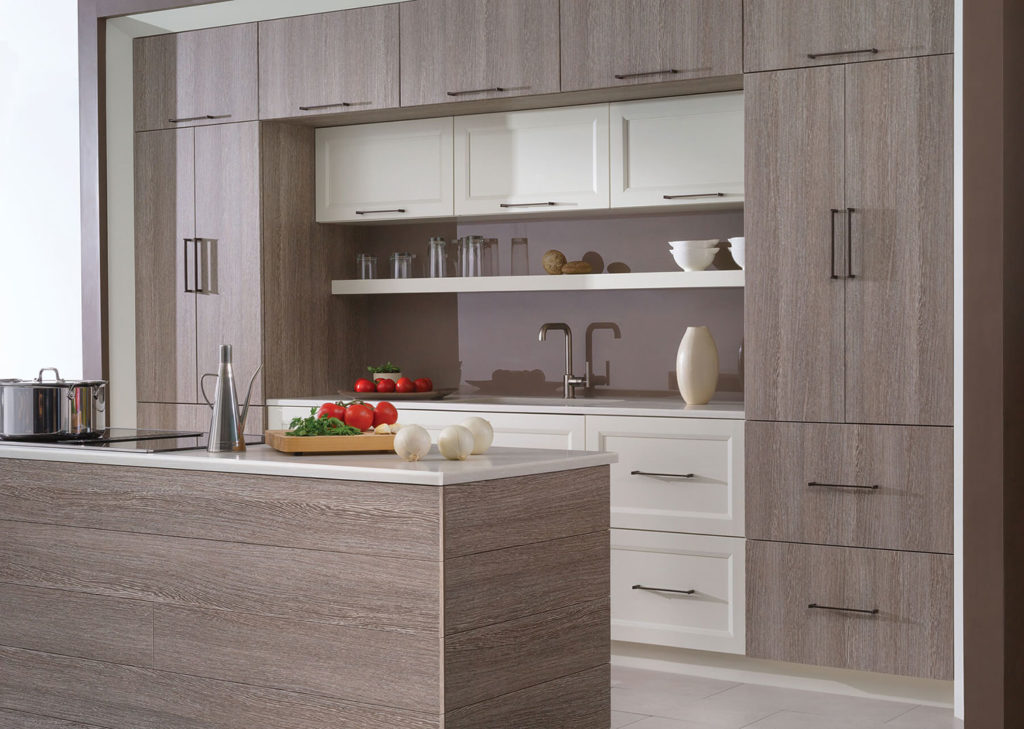 This is a guest post by Marie Christine Sing-Umali. If you want to guest post on this blog, check out the guidelines here.
Whether you are cooking for your family or off to impress visitors with your culinary skills, you need tools to help you whip up a feast. While food is a reflection of a chef's personality and experiences, so are tools that help in creating works of food art.
Your kitchen tools are what make you efficient. There are a number of kitchen innovations which have sprung in the last decade. Needless to say, these innovations have certainly transformed novices into more agile kitchen aficionados. Since we cannot feature them all, here are just some of the tools and kitchen items that have landed on my short list.
Must-have kitchen tools
Whether you are a chef running a restaurant or a homemaker, you can't go wrong with these kitchen tools and items that have made us more productive in the kitchen.
1. Ceramic knives – Knives are a must, no doubt about it. They are the most-used tool in the kitchen for cutting food; they are the perfect tool for any food-preparation task. Imagine living in the olden days when cavemen had no tools but their teeth. Luckily, we do not have to worry about that any longer since we have knives now which can do the cutting. However, knives go dull with use and you end up buying a new one every time. This is the significant difference the ceramic offers above regular knives. Ceramic knives' sharpness last fifteen times longer than a steel blade. In addition, they are a healthy alternative to metal knives because they are rust-proof and are impervious to oils and acids. Cleaning is also no problem because they do not absorb food. A quick rinse-and-wipe will keep your ceramic knives clean. Typically half the weight of traditional cutlery, a ceramic knife's ergonomic handle makes for easy handling.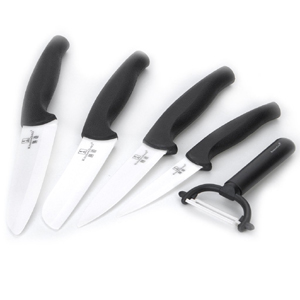 2. Cast iron skillet – If you want that perfect sear and brown bit or caramelization effect, then a skillet is just the right tool to achieve that frying perfection. Sure you can pan-fry vegetables, fish and meat in a nonstick pan but to get that caramelization process right, a skillet is your best bet.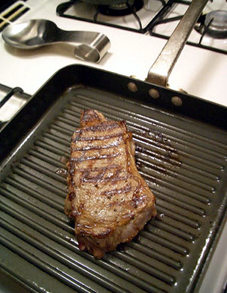 3. Multi-tool stainless steel electric can opener – Let's face it, even if it seems the most basic thing to do, we all had our fair share of struggle while opening a can of tuna. Aside from nicks and cuts we occasionally have to endure when using manual can openers, we also have to use multiple tools separately for opening bottles, uncorking wine, and cutting wax paper. That remained to be a concern until the Multi-Tool Stainless Steel Can Opener broke into the market. Unlike manual can openers that you have to twist and turn with force, this can opener simply glides and cuts through metal like butter. It's also extremely durable, safe, and ergonomically designed for easy use. And because it is a multi-tool, it also opens bottle tops, hard plastic packages, pop-tops, and uncork wine without sweat! Best of all, you do not need separate openers that cost when you can have it all in one gizmo.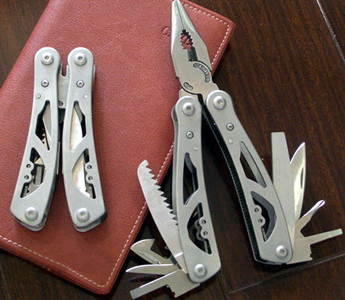 4. Energy star microwave – The invention of the microwave is one of the greatest breakthroughs in the kitchen. Having the ability to cook food in a matter of minutes, even seconds, enables people to keep up with a fast-paced lifestyle. Those who can't cook, college students away from home, and people who are rushing can now enjoy a hearty meal without breaking a sweat. Great-tasting microwavable food can be in all shapes and sizes, from any mom-and-pop store or local grocery. One concern about microwave ovens: they consume a lot of energy, alongside furnaces, washers and dryers, air conditioners, and dishwashers. However, since they are very efficient in cooking food, most American families can't imagine life without it. Good thing President Obama's administration has made energy efficiency a top priority, it makes owning a microwave more logical. The new convection microwave models will cut energy demands and bear the energy-star logo which equates to energy efficiency. Such aims to curb pollution and help Americans cut down costs in electricity which is a big plus.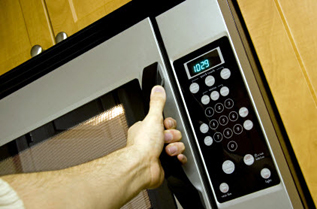 5. Sleek cabinetry – A kitchen without storage is havoc. Imagine your china, pots and pans, utensils, glassware, and food all out in the open. Without cabinetry, it's like having your internal organs inside out, which is unappealing, to say the least. Not only will kitchenware and small appliances gather dust and invite insect droppings, but you will also never be able to have a spic-and-span kitchen since everything appears as clutter. From wood to glass to laminates to stainless steel, today's cabinet options are endless. Do yourself a favor and invest in a cabinetry that's durable, stylish, and affordable, you will not regret it.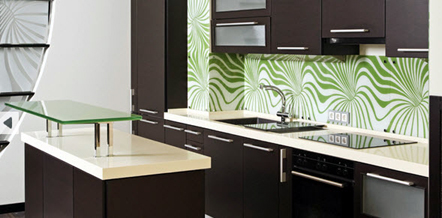 Gastronomical adventures all the way!
We use kitchen gadgets and furniture on a daily basis and as often as the need arises, so the durability, efficiency, and ease of use are important factors to consider. These are long-term investments that will make your culinary adventures a fulfilling and enjoyable one.
Marie Christine Sing-Umali is a blogger and home improvement enthusiast working for Kitchen Cabinet Kings, a leading online distributor of discount bathroom and kitchen cabinets nationwide. Kitchen Cabinet Kings offers RTA Kitchen Cabinets at affordable prices. Claim your free kitchen design service, discounts and know more about financing options by visiting www.kitchencabinetkings.com.