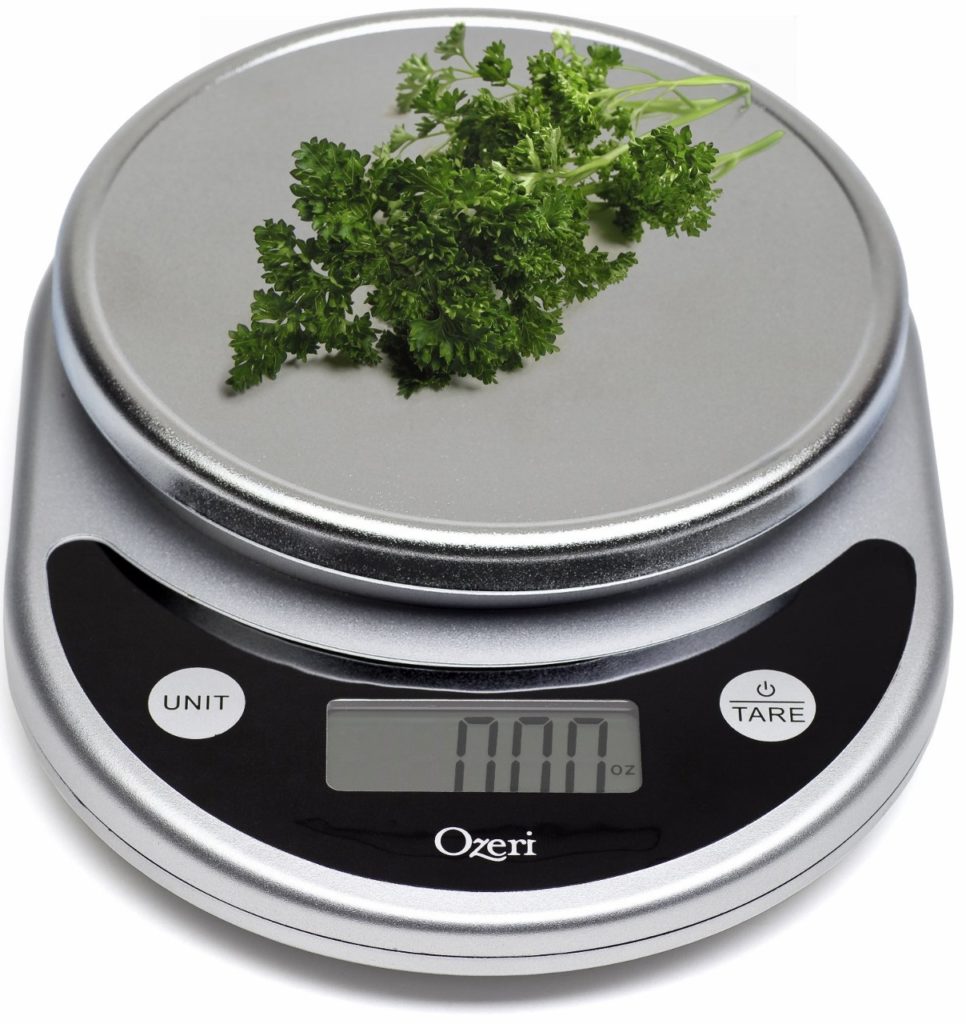 A kitchen isn't complete without a quality set of cooking scales, but deciding what the best is for you and your needs can often be quite overwhelming given the volume of scales on the market. Below is a run-down of weighing equipment on the market for home and domestic uses, whether you're a frequent cook, an occasional cake baker or only cook or only cook during the festive season, here are some points that you may want to take on board before making your purchase.
Digital vs. mechanical
Dependent on your requirements, the average set of baking scales can give very consistent and accurate readings on both mechanical and digital options. If you typically use your balances for baking and general food weighing both options are great and it often comes down to the decision of what style fits best with your room. A classic looking set of mechanical scales can look great on a traditional chunky worktop, whereas a set of digital balances may be better suited for modern home. If you're a fan of using lighter cooking ingredients such as herbs and spices, a digital set is able to display more accurate results with items less than 1g, otherwise when dealing with quantities where accuracy to the nearest 0.1g is essential a typical set of cooking scales may not be good for you.
Compact designs & accessories
There are balances on the market that can be stored away relatively easily due to an often slim design, which is a benefit for often the smaller kitchen. This gives you the option to put the item you're weighing straight onto the surface or to put the ingredients in the vessel of your choosing.
Some other options available including items with containers such as measuring jug, mixing bowls ideal for minimizing mess and saves any unnecessary washing up. Some contemporary models of weighing scales feature washable silicon covers which inject a little color into your kitchen with many bold and bright shades available. There are lots of great balances on the market that can provide a good a wide range of solutions to a majority of your baking needs.
Calorie counting
A relatively modern set of scales to approach the domestic market, nutritional scales are a great option for the health conscious. Able to measure and display the nutritional value and contents of food based on pre-programmed data, including calorie, salt, protein, fat, carbohydrate, fiber and cholesterol content.
Although not a traditional set of scales, it's often a must have for a health more a health conscious family in a generation where obesity is an increasing worry. Scales such as these can help give peace of mind and help quantify the intakes.
When it comes to deciding on a practical set of balances for your kitchen there are lots of solutions found online, a versatile set of cooking scales is something that is likely to last many years of frequent use.
Cost and brand
Picking the correct brand is also essential, Seca, Salter Brecknell and Ohaus are some of the biggest brands in the industry, that ensure accuracy with all products, with often a 10-15 year warranty. Oneweigh online balance suppliers have a number of products from the biggest brands in the industry.
Mechanical kitchen scales are priced a fraction less than digital balances, but are typically around the same price. For a small basic set of scales from Salter, prices can be as little as £3-6 or less than $10, and can be picked up at most supermarkets, the more aesthetic designs could bring the price between £7-14 or upwards of $10, dependent on the accessories and styling.
A typical set of digital scales can be prices from around the £10 or $15 dollar mark, with the slightly more accurate sets going up to around £20-30, again this depends on the style of scales and some of the additional features such as accessories.
Josh Chamberlain is a copywriter for Oneweigh UK online provider of weighing equipment, an enthusiast gadgets and how they can help us in our everyday tasks.