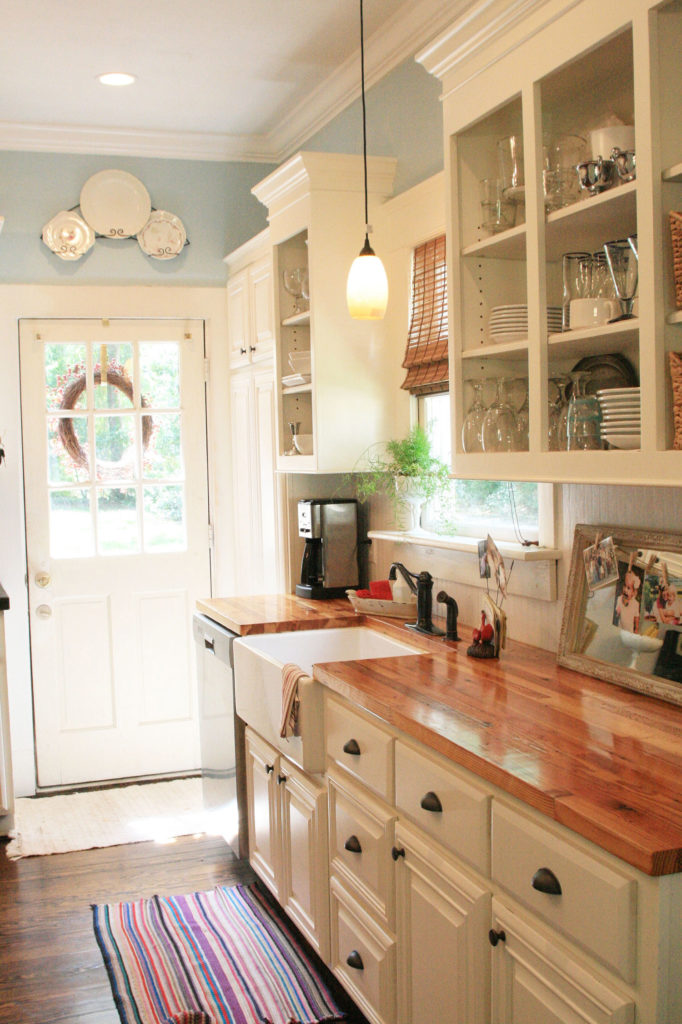 There are so many types of kitchen cabinets it can be nightmare to finally decide on the style to suit your kitchen. From the color and style to the hardware there is so much to think about when picking out kitchen cabinets, so I've compiled my top tips for choosing the right ones for your kitchens, or to give you ideas if you want to go bespoke.
Choose your kitchen style
Although many cabinet styles can suit both modern and traditional kitchens, it's useful to understand the feel you want your kitchen to have before picking doors or color schemes. It is also practical to think of the space you have available when choosing your style, as although both contemporary and traditional kitchens can work in both large and smaller spaces, some of the best space saving technology often looks more modern. However, useful technology such as carousel corner cabinets can be hidden behind traditional doors, so size should be a considered, but it's not the only factor.
Choose your doors (now this is the difficult bit)
There are so many different styles of doors available, as well as the option to go bespoke (often not as expensive as you might think). Here are a few of my favorites:
Shaker: This has got to be one of the most common styles, known for its signature square frame with sharp corners and an inset panel. Although highly popular, there are so many different variations, in color, material and finish, it won't feel like an off-the-rack kitchen. Personalized in finish to match the rest of your kitchen, Shaker cabinets are a popular choice as they can fit seamlessly into any modern, traditional or timeless kitchen due to the classic style and array of handles that can be used.
Flat: Perfect for any modern kitchen, flat cabinets are simple yet stylish; ideal for minimalists and contemporary design lovers alike. They avoid any expensive details so, material dependent, can be a cost effective style. Hardware can be added to create interest if desired, or go for handless solutions to keep the lines sleek and uninterrupted.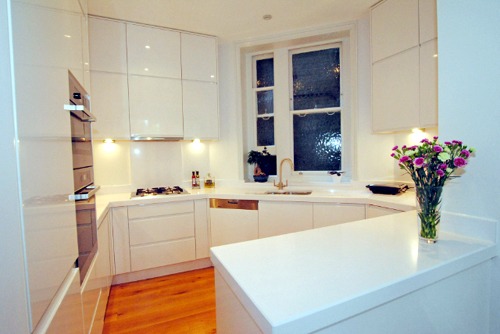 Inset: Often used in more traditional style kitchens, inset cabinet doors are, as the name suggests, inset into the frame, thus allowing for exposed hinges. While the cost of attractive, visible hardware often makes this style more costly, it adds a sense of 'country kitchen'.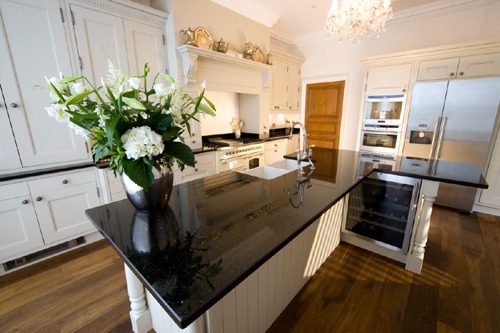 Choose hardware to compliment your style
Although the doors themselves may be versatile for a variety of kitchens, the hardware is often the key to linking the cabinets to the rest of the room. If modern is what you are after, opt for the sleek lines of tubular bar pulls or contemporary handleless doors. For a more timeless feel arched or footed bar pulls work well with any cabinet style. If you crave a traditional country kitchen, use accented wire pulls or handles with exposed screws. These will give the cabinets a rustic, traditional feel no matter what style the doors are. Cup handles on drawers with matching knobs on cupboards will always provide a timeless yet traditional feel to any kitchen.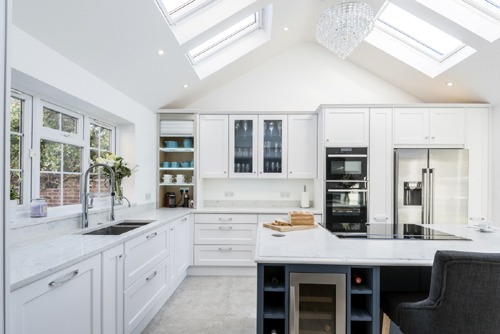 Consider handleless
If modern is what you're after, nothing screams contemporary like a handleless kitchen. But don't worry; there are more options than sticky fingerprints over your beautiful cabinets.
Overhead cabinets with doors slightly longer than the frame allow you to pull open the doors from underneath. For drawers and lower level cupboards there are a few options to choose from. Traditional handleless cabinets contain a rail in behind the door front which gives you the space to get a good grip. The next, and my favorite option, are push-to-open mechanisms. These, as the name suggests, are electric drawers or cabinets which open the doors gently when pushed and often have a slow-close mechanism for careful closure. These have no gaps for children to get their fingers caught, or grooves to catch crumbs, however beware of sticky fingers, especially on high gloss surfaces. The final option is to have a narrow channel at the top of each drawer to create a lip so that you can pull it open. However, these channels are often very shallow, so it can be difficult for people with large fingers or long nails to get a good grip.
Written by Ellie McDaniel, a keen blogger and digital marketing professional who's passionate about interior design and creating beauty. She represents Anthony Mullan Furniture, an award winning, independent furniture company specializing in bespoke kitchens.