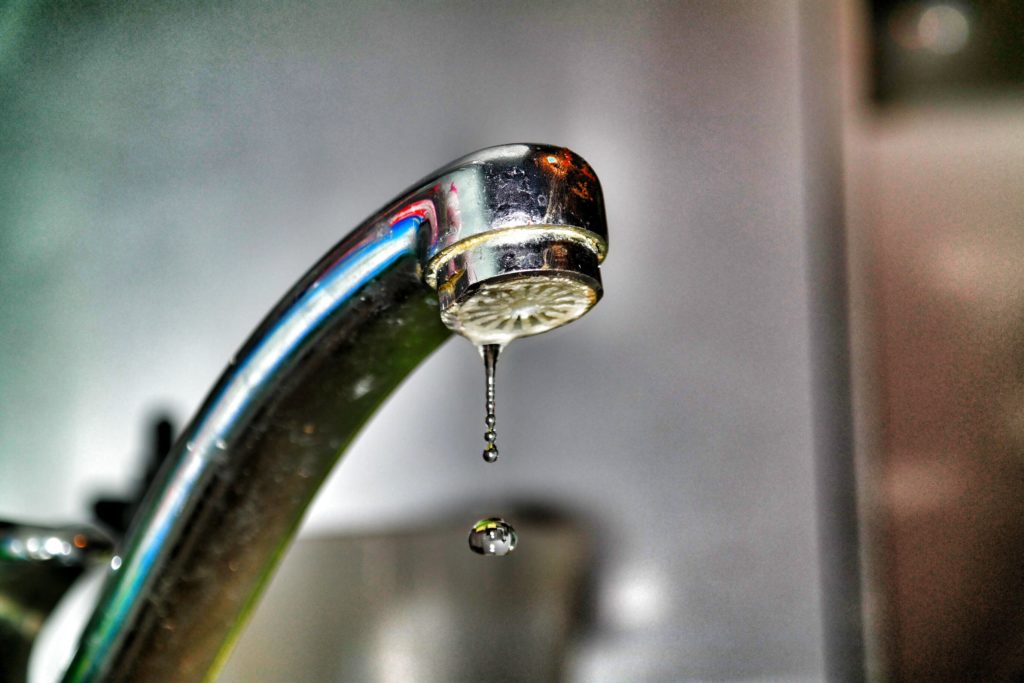 Two of the most valuable tools for any homeowners when it comes to dealing with common leaks in the kitchen are both their ears and eyes. By effectively using your ears and eyes, you should be able to properly identify a small issue before it becomes a big problem. Simply listening and looking for household leaks on a regular basis can go a long ways towards helping you avoid these kinds of kitchen nightmares.
1. Check under your dishwasher and refrigerator
While this tip isn't the most convenient, it is important to check under your dish washer and your refrigerator regularly for leaks. Plan on doing this at least on a monthly basis, and certainly follow through with this tip for a few weeks after purchasing a new appliance. Look for small damp spots, pooling water or drips from pipes or lines. By doing this, you should be able to effectively identify any kind of leaks occurring with your major appliances. Oftentimes, you can even spot the problem early and get it controlled before serious water damage occurs.
2. Consider leaving your fridges ice maker unconnected
If you want to limit the amount of damage that can occur in terms of your refrigerator, consider leaving your ice maker completely unconnected. If you do not want to do this, regularly check the actual plastic hose that connects the ice maker to the water line in order to ensure that it is not cracked or corroded. If it is, an immediate replacement is called for.
3. Water detection alarms
If you're serious about preventing kitchen leaks, installing a water detection alarm in your kitchen is something worth considering. These kinds of alarms are available in major hardware stores, and they help you spot possible leaks and alert you to them. Place them in various water prone areas of your home such as the basement, kitchen, or bathrooms. Some of the more advanced alarms will go as far as alerting you even when you are not home through either a pre-programmed phone number/system or a home security system.
4. Check for condensation
A simple and quick daily check that any homeowner can make is to look for condensation and/or corrosion around your pipes in the kitchen. Also, check the flooring to ensure that it is not warped and/or cracked which is typically a sign of a present leak.
Even with your best efforts and super hero style detection tactics, leaks sometimes occur. When they do, there are some easy ways to fix many of them.
5. Leaky faucet
When dealing with a leaky faucet, it is helpful to first understand where your leak is coming from. It is also helpful to know what kind of faucet you have. There are four different kinds of faucets, and each of them has a different type of valve. To purchase the right parts, figure out which valve you need before beginning the repair process. The different kinds of valves are ball, ceramic disc, cartridge, and compression. The most common cause for a leak is going to be due to having damaged and/or completely loose O-rings and/or washers. However, if you are dealing with a cartridge faucet, it is likely that you will need to replace the entire cartridge.
6. A leaking dishwasher
If you are dealing with a leaking dishwasher, first look to see if there is a clog and/or build up in the drain. This is one of the most common causes of dishwasher leaks. Another common cause of having a leaking dishwasher is having a damaged valve and/or hose. While some of these problems are easy fixes on your own, if you aren't sure of the exact cause, consult a plumber for advice.
7. Leaking refrigerator
Leaking refrigerators are often related to a faulty line connecting to the water supply and ice maker. To repair them, first check your defrost drain. When your defrost drain is clogged, the water is not able to freely move into the pan, and instead, it begins to leak out of the bottom of the fridge. Sometimes the line can be easily flushed, and replacing it is a simple chore with a wrench and parts conveniently purchased from the hardware store. If this is not the direct cause of your leak, it is likely resulting from a faulty connection between your ice machine or your filtration system. Sometimes, simply tightening the lines is all it takes to remedy the leak.
If a kitchen leak is more than you can handle alone, the good news is, there are professionals that can help you fix all of these problems. If you run into a leak that you either can't solve or do not have the tools and skill set to resolve, hire a professional to handle the job for you.
Joe Crivello is the owner of AmeriDri, assisting customers with water damage and mold removal and inspection. In business for 25 years, his firm is IICRC certified and holds an A+ rating with the Colorado Better Business Bureau. If you are in Colorado and need assistance with water or mold damage, learn more by visiting AmeriDri.com.