If you have grown weary of your kitchen's overall design for a long time then you might want to try something a bit different. Sometimes going back to the old vintage style can be actually refreshing to your senses. Many kitchen themes nowadays either have minimalistic or sleek themes that you can find in almost every household. For those of you who want to go old school with their kitchen interior then you're in for a treat! Here's a compilation of simple and practical ways to bring out a vintage vibe to your kitchen.
1. Paint your kitchen with vintage colors
Getting the classic look doesn't require extensive and expensive refurbishing. In fact, painting your kitchen walls, ceilings, and shelves with a few vintage colors is already enough to transform your kitchen into a "retrofied" version. You can select the colors according to the popular themes per decade. This will make it easier to find color combinations that match your taste while not abstaining the retro look your kitchen is going for.
1930s
The popular colors used in the 1930s were blue, light pumpkin, pale yellow, green, and pink. As you can see with the example below: pale colors are used on the walls which give it a classic 1930 retro theme.
1940s
In this era, the colors were pretty much the same with a few new added color tones that were trendy. Bright hues like blue, red, yellow, and green are still popular; albeit the colors have a much deeper tone compared to those in the 30s.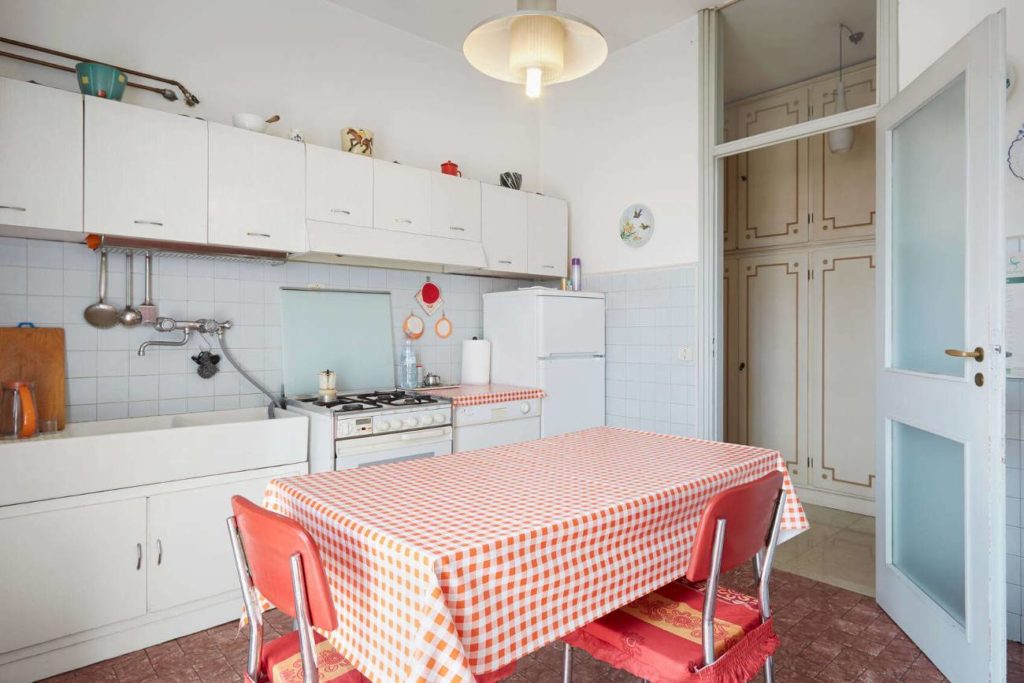 1950s
Colors that were popular in the 1950s were pink pastels, serene blue, grey, and chartreuse. You will see below a simple but pretty contrast between red and blue colors; which is reminiscent to old diners.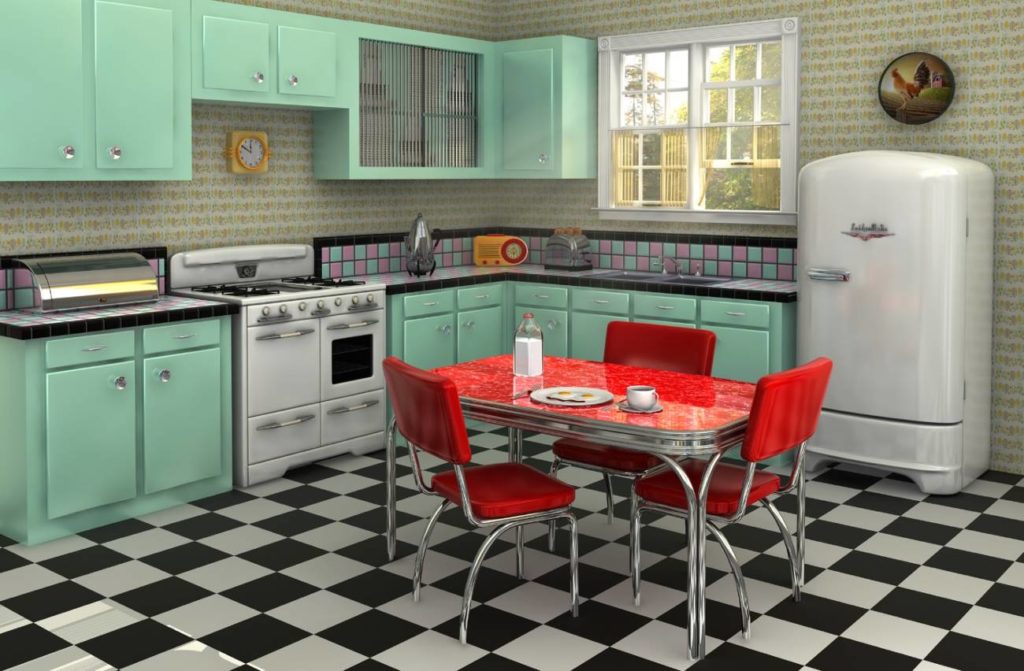 1960s
Staple and bright colors of blue, green, and yellow still remain. However, this period utilizes the lighter and more vibrant variation of these usual colors.
1970s
The 70s were a true departure from the typical vivid and light colors in the past decades. It was during this time that using earth accents were embraced. Sample of these earth-inspired colors were yellow, brown, and orange.
2. Lighting
You shouldn't forget the lighting of your kitchen. It may seem light bulbs are the last thing you want to change for your vintage style but lighting can blend well with the overall aesthetic of your kitchen and give it a full classic theme. Pendant lights with a bright color can match perfectly with the 1930s to the 1960s styles while chandeliers are well-suited for the 1970s earthy appeal.
Retro lighting
Chandelier lighting
3. Curtain design
Curtains play an important role in emulating the vintage aesthetic. You won't have too much trouble with retro or vintage curtains since they're so easy to acquire and don't cost a fortune. The trademarks of a classic curtain style are the bright and colorful recurring patterns which envelops the plain and dominant color.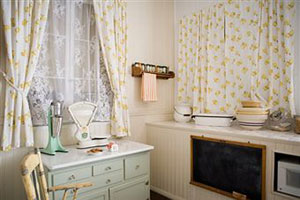 4. Mix and match the theme with your furniture
It's not appealing if the kitchen has a retro vibe but the furniture looks too minimalistic or modern. Take some time to find some vintage items. Your parents or grandparents may have stored their favorite classic furniture. It's time to get those appliances out and add them to your vintage-themed kitchen.
Don't worry if you have furniture that isn't manufactured in the same era. The furniture and dishes used from the 1930s to the 1970s are basically the same so there is little chance of bizarre or awkward combination of utilities. You can use a table that looks like it was made from the 1940s and match it with chairs that have a 1950's appearance.
You may have to do certain adjustments for modern appliances like refrigerators. Try placing curtains or cloth that will cover most of the device. You see, this method keeps the focus away from your up-to-date fixtures and make it seemingly blend with the rest of the kitchen area.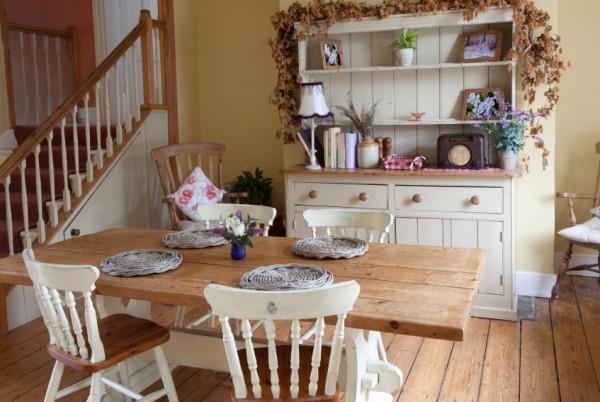 Katie Jones is the blog editor of https://www.plumbernewtown.com.au/. With more than 10 years of experience in the home improvement industry, she is passionate about helping people in making the best home improvement projects.