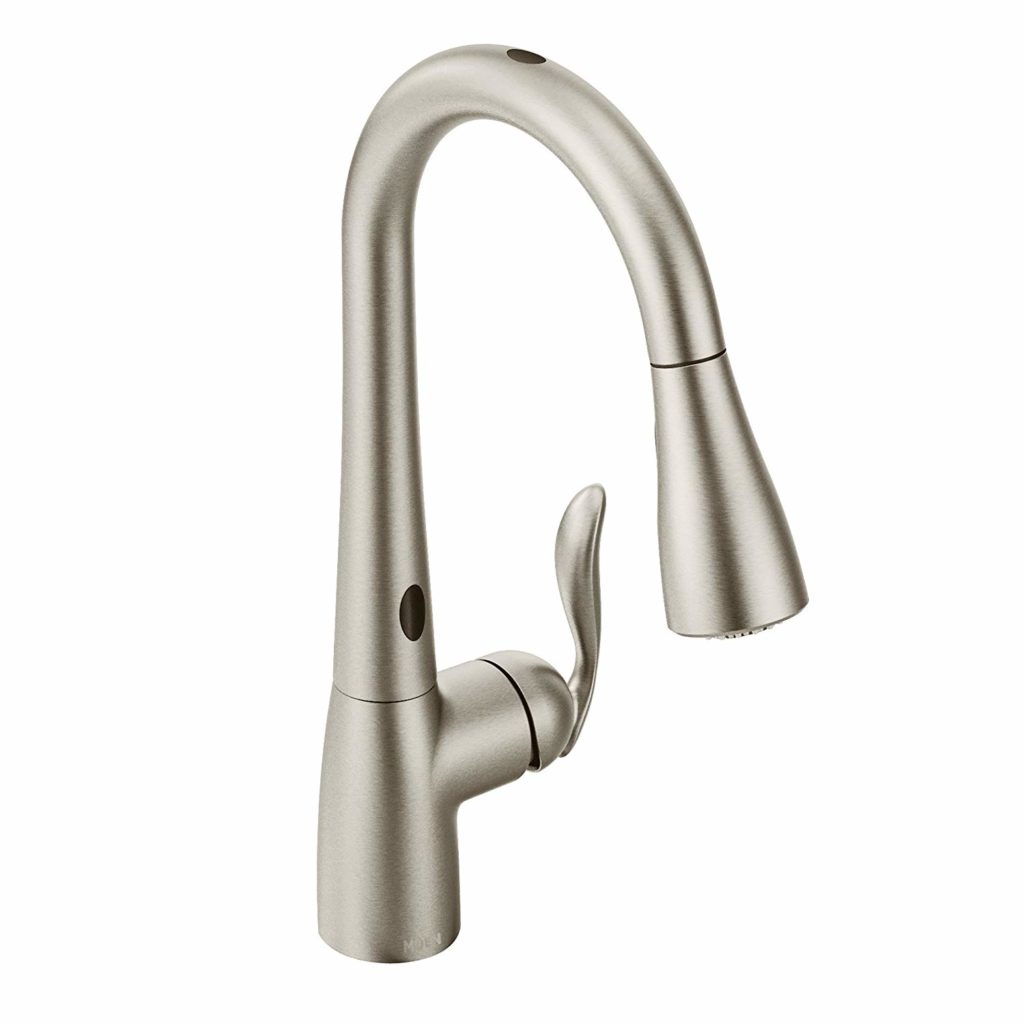 For those with mobility challenges, such as the elderly or those with disabilities, an ordinary kitchen can present a few unordinary challenges. Doing the dishes can become a huge challenge if a wheelchair can't reach the sink, and holding a pot under running water may be a struggle for someone who has limited finger control or strength.
Modifying your kitchen for accessibility will help to increase safety and comfort in the kitchen, while expanding abilities and independence for all who use the space – whether you have a disability, or you intend to age in place.
Counters
Most counters are 36 inches high, but 34 inches is a more suitable height for wheelchair accessibility. However, while 34 inches is a guideline, it's a good idea to measure for the specific person who will be using the counter. And if you have some money to splurge, adjustable counters are an even better choice, as each user can move them to the most comfortable height whenever they need to.
Keep workspace counters easy to access by those in wheelchairs by removing base cabinets. This way, knees and toes can comfortably fit underneath the counter while hands are at the perfect height for chopping, slicing, and dicing. Don't like the look of the empty space? Create custom-designed pocket doors that match the rest of the kitchen and can be closed when not in use.
Kitchen sink
Make sure your sink is accessible to someone in a wheelchair, just like with workspace counters. Leave the space beneath the kitchen sink empty with a clearance of 27 inches high and 8 inches deep so that a wheelchair can easily fit underneath.
Because the wheelchair will be taking up space beneath the sink, make sure the drain is placed near the back of the sink. And don't forget the danger of hot pipes touching legs and toes. Keep the water heater temperature low enough that it won't cause burns, and make sure the pipes are insulated so legs won't be hurt by hot pipes.
What about faucets? Touch control faucets are ideal, especially for someone who has arthritis or a similar condition. They easily turn on and off, making it simple to handle the many steps of food preparation or dishwashing.
Cabinets
When considering the height of your cabinets, keep wheelchair height in mind, and lower the upper cabinets so they are easily reachable. You can also consider electric powered adjustable cabinets.
If you have the space, build a peninsula with plenty of cabinet space below, keeping drawers and cabinets low enough to reach easily.
When it comes to storage, think about what is needed most often – from spices to utensils – and store those items in the easiest-to-reach places: on a low countertop, in an easily-reached drawer, or in a cabinet that's easily accessible. Or consider putting those items on a kitchen cart with wheels. That way, it can easily be moved from place to place. You can also install pull-down shelves, pull-out drawers, drawer dividers, lazy susans, adjustable shelves, and more to make things more reachable.
Appliances
Install appliances about 31 inches from the floor so they're easily reached. Find cooktops that have staggered burners so that reaching across open flames won't be a problem.
Raise the dishwasher 6 to 8 inches off the floor for easier access and less bending.
Use a side-hinged oven door, rather than a pull-down one. And install an oversized cutting board beneath the oven, so a pan can easily be pulled out and set down to rest.
Find a refrigerator/freezer combo that is a side-by-side, or one that has a pull-out drawer on the bottom for the freezer.
Handles
Lever door handles on any doors in the kitchen work much better for someone with arthritis. Cabinet pulls shaped as a C or D are much easier to grasp than traditional knobs.
Flooring
Make sure the doorway is a no-threshold doorway to prevent trips from someone who is unsteady, as well as to make wheelchair maneuvering easier. Use flooring that is not highly-polished; instead, opt for slip-resistant flooring.
Common kitchen challenges for people with mobility challenges don't have to be so hard. These accommodations make kitchen maneuvering much easier for anyone. Give someone freedom and independence by keeping these considerations in mind.
Chuck Winkles, is the president of New Life Bath & Kitchen in Santa Maria, California. New Life Bath & Kitchen is a family owned and operated kitchen and bathroom remodeling company serving California's Central Coast.