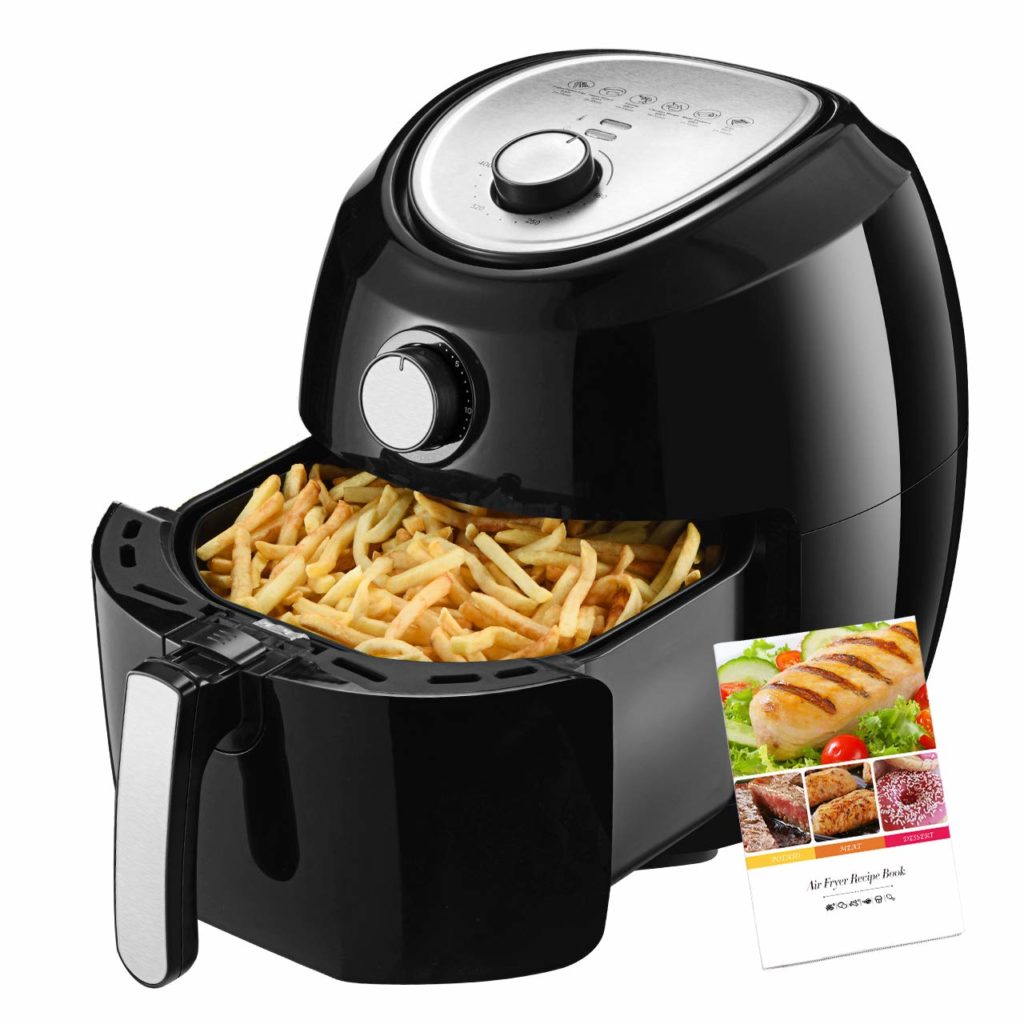 So, you are interested to buy an air fryer and want to find the specific tips to make that experience awesome? Here we are with all the details for you. In this article, we will provide you with information (or tips) which will help you to figure out the best possible air fryer that goes with your style, budget and cooking needs.
Don't worry. It is not that tough as it sounds. There are plenty of options when it comes to air fryers around us and it is a fun task to figure out the best option among those many.
Size matters
You are paying a substantial amount to buy an air fryer. Shouldn't you always go for the bigger options? Well, no and that is one of the most common mistakes that people make when they are buying air fryers. You should never go for the biggest one but you should go for the appropriate one that matches with the food needs of your family.
A big option will cost electricity, is tough to manage and takes more time to cook. Therefore, think about the size when you are buying an air fryer.
How tough is it to control?
There are some air fryers out there which are no less than being a scientific model of the latest scientific project from NASA. They are so tough to use that nobody will get it on the first go and if you have children or old people in your family then they will surely suffer with the controls of that air fryer.
Think about it. You should always look for an air fryer which is easy to control and has a clear display at the frontal area of the air fryer so that you can see it from distance.
Why?
It is important to ask yourself that why do you need an air fryer. If your answer is because you want to lose weight, we will recommend that you think again. Air fryers do not use oil and use air instead to cook food.
While that saves you from the calories of oil, that will not save you from the fats of a chicken or pig. You are still eating those unhealthy dishes and cooking in an air fryer will not make things right. Therefore, you should ask yourself the reason that why you need an air fryer before you buy one.
Brand
Some people will tell you that brands do not matter as long as you get the best product out of the market. It is true. They don't matter if you can figure out which is the best product on your own from the list of thousands of products.
If that is not the case, then it is always safe to go for established brands. They maintain at least a minimum standard and big brands such as Philips or GoWise will never produce a bad unit for you. Therefore, try brands. Brands are awesome.
Price
The last but not the least tips from us is related to price. Obviously, you know what we are going to talk about but let us remind you again. When you are buying an air fryer, make sure that you are not over valuing the product.
The price should never be more than the value that the air fryer offers in terms of features. Yes, you can certainly pay a huge price for the air fryer that you are planning to buy but ask yourself first. Does that air fryer offer that much value? If the answer is positive, there is no problem in going for it.
Finally, we would like to tell you that air fryers are still a new invention around. Something new is coming up in terms of features every other month. It is tempting. Try to think about the long term value though. Air fryers are not like iPhones that you will change every year. You will buy one air fryer with a goal to use it for the next five to ten years.
If you have to get rid of a special feature to compromise against durability, we recommend that you do so. It will help you at the end of the day.
Airfryerreviewed Team is consists of some hardworking air fryer lover people. They write air fryer review articles along with tips & tricks, resources and recipes on the very product. They are fun-loving and friendly. You can find them on Facebook.