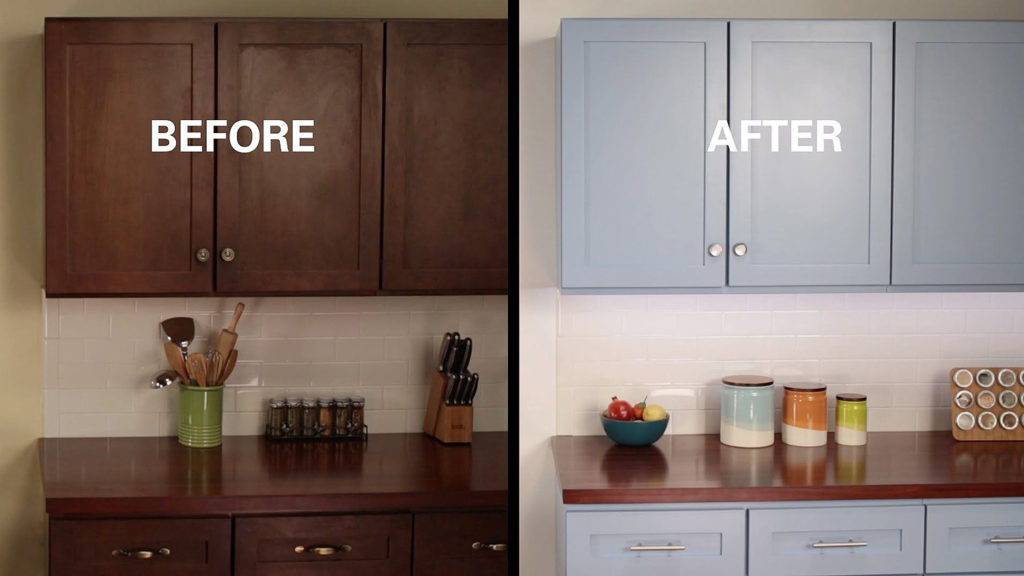 Do you have a dull and boring kitchen that could really do with a style revamp, but does your tight budget mean that a complete makeover is out of the question? Well, there's no need to worry, as we're here to give you some top tips that will help you to turn your kitchen from drab to fab without breaking the bank.
Your kitchen is the heart of your home – it's the place that everyone heads to when they come home, and it's usually the most exciting place to be at a party. It's the place that you prepare meals for your loved ones, and the place where you tend to discuss everything you achieved during the day. It's no wonder, then, that you want your kitchen to be a cozy, welcoming spot that you love to spend time in, and here are some inexpensive ways you can make that dream a reality.
A quick coat of paint
Paint is inexpensive, but can transform the look of a tired old kitchen. Whether you choose to paint your walls or your cabinet doors, you'll find that by choosing a new color, or even by just refreshing the existing shade, your kitchen will feel much fresher.
New cabinet doors
If your cabinet doors are looking out of date, you can easily refresh the look of your space by switching them with some more modern ones. It's surprisingly easy to just remove the doors and install new ones at an affordable price, and you can change the color and feel of your kitchen very simply this way. If you can't stretch the replacing the entire door, why not just change the hardware instead? Unscrew the existing handles and replace them with new stylish ones. There's no cheaper way to get a contemporary feel.
Add some new accessories
If you can't stretch to buying stylish new appliances and white goods, there's a cheaper alternative – a modern fruit bowl, a colorful chopping board or some decorative items for your breakfast bar or windowsill will brighten up your space without costing the Earth.
Add a spice rack
You can pick up a spice rack very cheaply but you'll be surprised by the difference it can make, both to the organization of your cupboards and to the style of your kitchen. There's something very appealing about being able to see your herbs and spices collection and you'll also save on cabinet space too.
Switch our your faucets
If your faucet has seen better days, there's no reason to go and buy a whole new sink – simply switch the faucet instead. You can find plenty of beautiful faucets both in stores and online these days and there's sure to be one that suits your room's décor and your own style preferences. Whether you're looking for something modern and cutting edge or something with a classic look to enhance a traditionally themed room, you should have no difficulty in finding something that fits the bill. Make sure to read expert reviews though to ensure you're choosing something that is high quality and which represents good value for money.
So, there you have it, just a few of the quickest, easiest and, above all, cheapest ways to give your dull old kitchen a lift and to give it a stylish new look. Whether you try one or all of these ideas, you're sure to be happy with the results of your kitchen makeover.
We know that not every faucet is created equally. Our goal is to help you find the right kitchen faucet to fit both your style, and your budget.