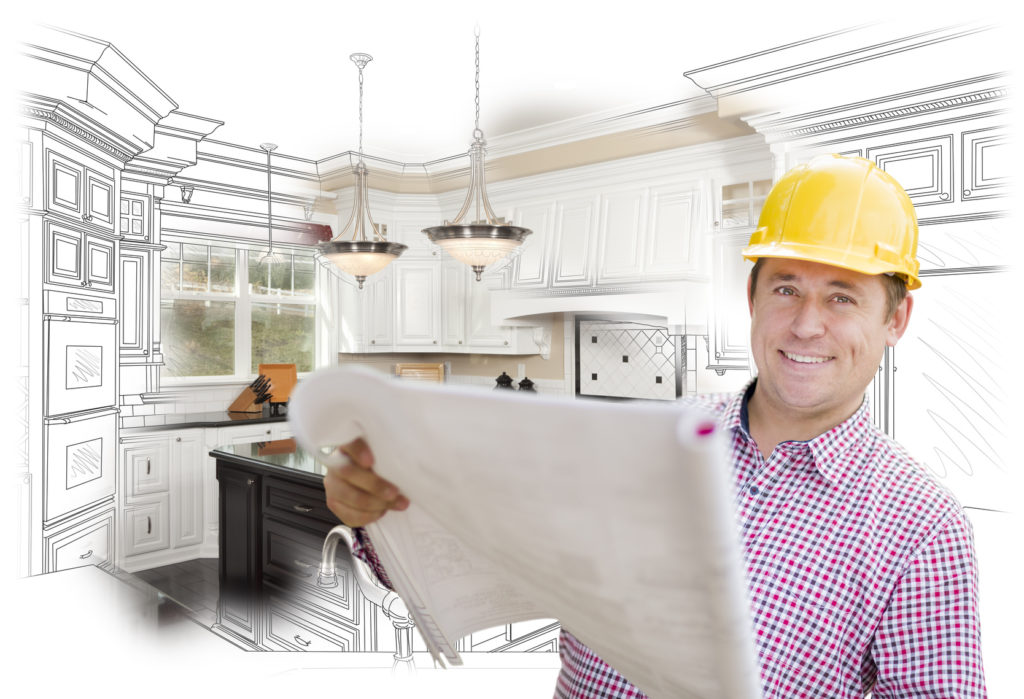 You've finally decided to renovate that kitchen of yours after long years of services! Cooking both your favorite meals and then, those ones that are not too shabby for yourself and your family. Trust us, they won't complain regardless of the taste. You're the man in this scenario.
Your kitchen is your woman cave (so to speak). It's where your kids also socialize and it's the spot that leads to goodbye kisses from your partner. At least, if you're there cooking something up.
So, it's absolutely normal that you want a change in looks and maybe even the equipments in your kitchen. But then that annoying question pops up, "Who to choose?". Let's be honest with you, it's actually not that straightforward choosing the ideal contractor for the job. But at the same time, it's not impossible. We're examples of that since we have some pro tips for you!
By using them, we'll help prevent mistakes that may lead to you replacing your favorite gadgets like the cooker or microwave. Spending years with them would have led to a lot of fond memories that involve cooking 5-star luxury hotel worthy dishes. So, simply put, these are tips that you'll love!
Credentials are super important
It'll definitely give you peace of mind that the contractor you're talking to comes with the full package. We're talking state licenses and designations from related (kitchen) professional associations. You just need to see if he or she has enough skill to work what you want. This is where you need to ask for his or her permits (up-to-date inspection permit for example) also.
And then the evidence
After the above, ask for some evidence. Talk with the contractor about pictures of past projects and even trips to those projects if the other clients are willing and you're down for the trip. Notice their reactions when you ask for their old clients' contacts too. Anything else that comes to mind, simply ask them. Of course, make sure you keep notice of his appearance or that of his crew in the pictures.
Hint; Make sure the projects the clients mention, is the same as the one the contractor mentioned and ask for their thoughts. You'll be able to adjust yourself as needed to the contractor's methods/behavior this way.
Meet more than one contractor
Obviously, doing a complete overhaul of your kitchen will need a lot of cash. And that's separate if you're thinking of replacing some devices in your kitchen. So, it's practically sound, that you first run through all of the credentials of multiple contractors, look at their style if it's compatible with what you want, and then ask for their prices. The reasonably cheap is what we should be looking for here, although, err on the side of caution. If you check their credentials, you should be able to navigate properly.
Take a look at what you need to do along the way
Calmly negotiate the price if possible. If not, find someone that can do that for you. You should also ask them if it's possible to pay in installments (credit or cheque only, never cash). They're expected to be almost too nice to you and should comply with custom orders (within reason), with no additional charges.
Tell them to give you an estimate of how long the job will take them. The quicker the better so as not to incur charges or even deal with the noise for too long.
Tell him to do a complete break down of what everything is going to cost you. Then compare them directly to each other. Oranges to oranges and nails cost to nails cost. You might be able to shave off some cash here too.
After-work services
Will they clean up the mess when they're done with your kitchen renovation or will you be the one to that do too? Directly ask them this, since some contractors might even include this with the typical package (budget-friendly and all), unlike others that'll expect you to pay more.
You definitely don't want to be cleaning dust, debris, wood chips, etc—when you could be inspecting their work and even trying out your kitchen devices.