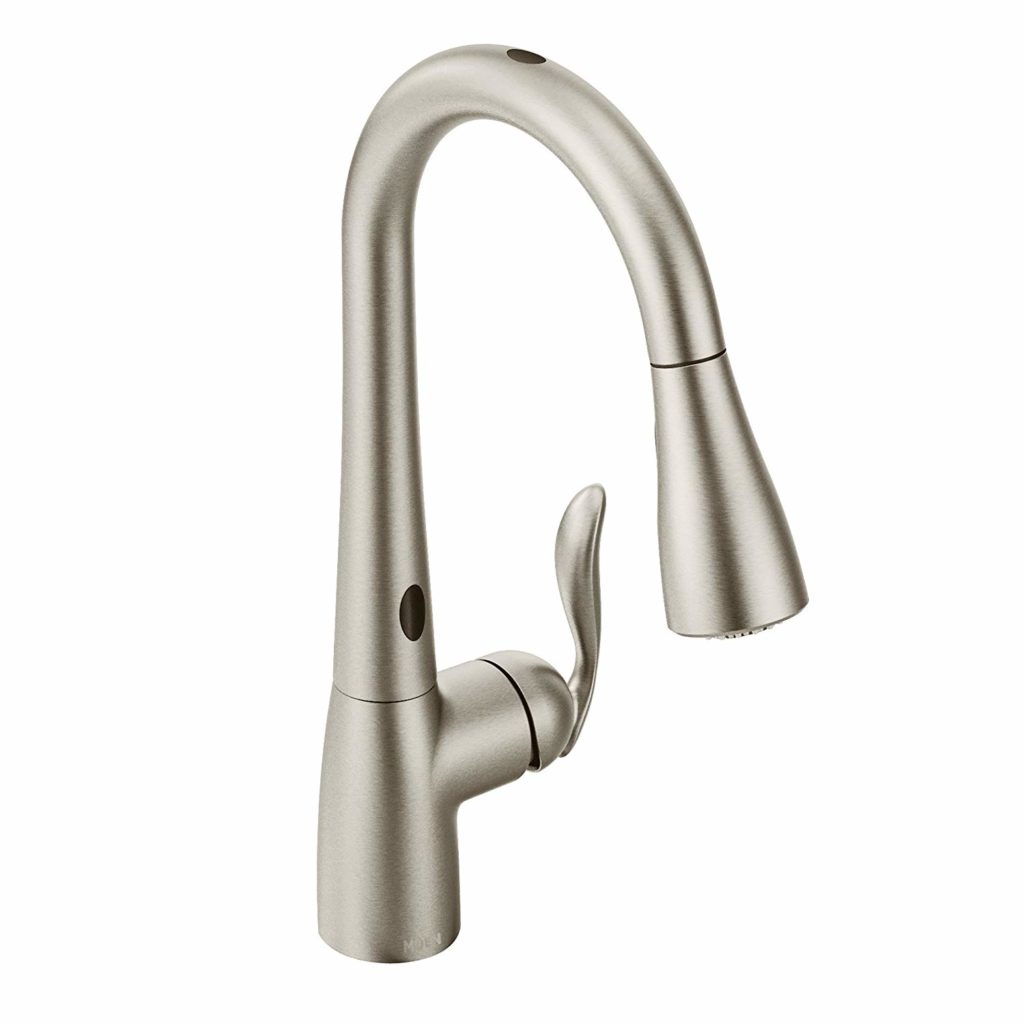 Your kids are your biggest treasure and you want to spend as much time with them as possible. In addition, you want to protect them and keep them safe. Out of all the places in your house, the kitchen can be potentially the most dangerous place for your kids. There are knives and other sharp objects, cleaning chemicals, heavy objects and other things that could harm your child. That's why you need to think about the design of your kitchen in advance.
If you manage to properly design your kitchen, you'll be able to keep your kids both involved and safe. Let's take a look at these 7 tips which will help you make a kid-friendly kitchen.
1. Their space
When you're working around the kitchen, you're most likely preparing meals.
That involves hot liquids and sharp objects which means you don't want your kids running around you and getting into your way.
However, you can't just forbid them to enter the kitchen and think that's going to solve the problem. On the contrary, you should make the kitchen inviting.
The best way to deal with this is to create a little separate area in the kitchen where your kids can:
sit and play
do homework
draw
talk to you from a safe distance
All you need for this area to be comfortable for your kids are things like:
a whiteboard and some chalk
reachable chairs, table or kitchen bench
bright and cheerful colors
This will keep the kids safe in the kitchen and you'll be able to keep an eye on them.
2. Upper kitchen cabinets
Every kitchen needs upper cabinets, and especially with little kids around.
Upper cabinets are life-savers when it comes to storing items you don't want your kids to lay their hands on.
Those include:
medications
alcohol
cleaning chemicals
objects dangerous to handle
Store everything on the upper shelves and make sure you explain to your kids why this is out of reach. If you try to shut them down, they might try to reach it and open it while you're not around.
3. Countertops
Countertops are one of the most important elements in every kitchen.
Since you don't want your kids to be completely unfamiliar with the kitchen and preparing light meals, there's no need to make them higher than the standard height.
While your kids are still little, they can use their own little stool to reach it.
However, you do want to choose the material of the countertop wisely.
You need something that's:
easy to wash and maintain
not easy to damage
This will ensure your countertops resist your kids' school projects, art adventures, and similar occurrences.
We suggest:
Make a pick and keep your kitchen as good as new for years to come.
4. Faucets
You need to teach your kids how to get around in the kitchen and familiarize them with some basic actions.
This involves being able to wash their hands, clean after themselves, and wash the dishes they've used.
This is why a touch-free faucet might be a great solution:
it's fun to use
it's safe to use
it's easy to use
Your kids won't be able to accidentally turn on the hot water and burn their hands. If you set the faucet to a safe start temperature you'll have nothing to worry about.
5. Refrigerator shelves
Your fridge is definitely a burning kid point in your kitchen. They like to sneak up to it and have something to eat or drink, without your help.
It's best that you choose a fridge which:
has the freezer section at the top
has the cooling section at the bottom
Then, you can stock the bottom two cooling shelves with kid-friendly snacks and beverages, such as:
fresh fruit and vegetables
healthy juices
sandwiches
school lunches
This will make your kids feel included and they won't be too agitated about the parts they can't reach.
6. Corners
When choosing the design of your countertops and cabinets, you need to pay attention to the corners.
Round corners might feel like a less classy option than sharp ones. However, they are far more safe for your kids.
If you can't imagine having round corners in the kitchen, you could go for the sharp ones. However, you'll have to install some corner protectors to keep minimize the risk of a bump in the head.
The good thing about this is that, once the kids are bigger you'll be able to remove the protectors.
7. Smoke detector
Finally, there's one last touch to every kitchen filled with kids which will ensure maximum security.
A smoke detector has to be installed in your kitchen to ensure you and your kids are safe at all times.
You never know what might go wrong in a kitchen, especially when you're not looking. Since it's better to be safe than sorry, we strongly recommend you:
install a quality smoke detector
check it regularly
This will make you feel more relaxed and you'll be able to start cooking with your kids without being worried about what might happen.
Final thoughts
A kitchen can be a place where the whole family spends quality time together. Preparing meals and enjoying your time together is only possible if the kitchen is both safe and friendly for the kids.
Use the advice above to ensure no one gets harmed in the kitchen and your kids enjoy spending their time there. If you have ideas to share, write about it. If you need help, look for it on this reviews page.
Author's bio
Daniela McVicker is a psychologist and family counselor. She is also a freelance writer and a contributor to TopWritersReview. Her passion is writing about leading a healthy family life and helping people enjoy their lives to the fullest.