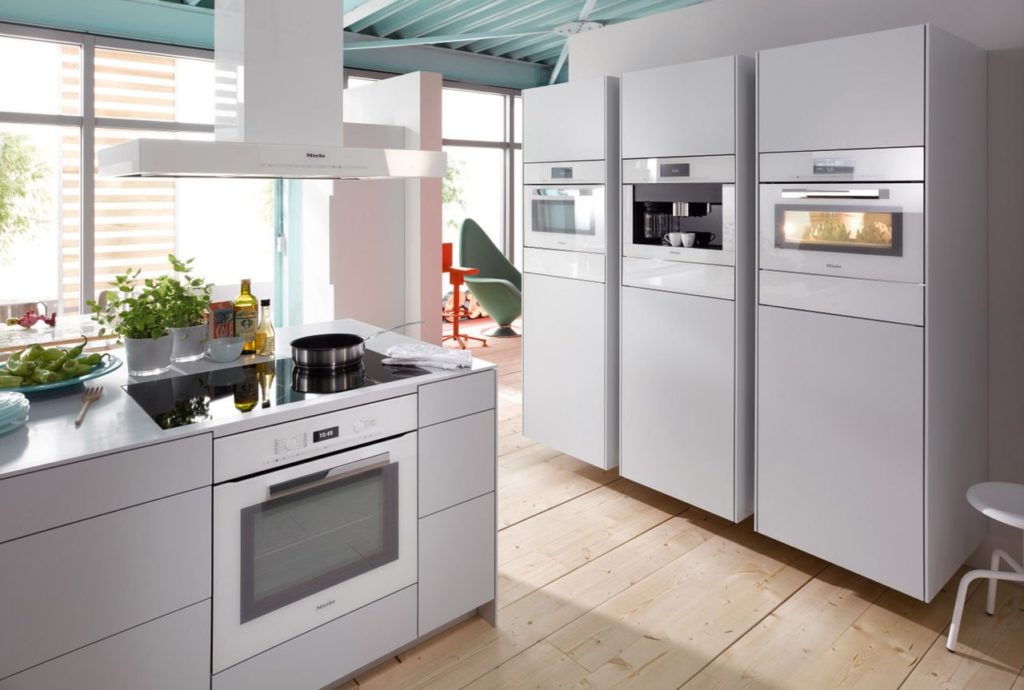 Built-in technology is very popular in the design of modern homes and apartments; because it embodies a comfortable, convenient, and functional furniture that hides all unnecessary wires and uses space efficiently.
But sometimes it is not so easy to choose. So that you can decide and choose the built-in kitchen appliances faster, we will tell you what to look for and what mistakes should not be made. Read more about useful kitchen gadgets on cookingtopgear.
Buy built-in appliances only in the salon
Built-in appliances are bought together with the kitchen – this happens most often. And in stores, not only kitchens are sold, but also built-in panels, ovens, dishwashers, and hoods. As a rule, in the salon, the purchase will be more expensive – do not agree to the purchase without having studied the market. In addition, the kitchen store usually has a limited selection of brands and models. After spending a little time on your own search, you can find options that are more original, suitable in style, cheap, and functional.
Buy equipment only in the same style
It is no longer fashionable for shoes and a bag to be of the same color and texture. In the combination of kitchen equipment and appliances, approximately the same rules apply. Bold combinations and eclecticism add style and attempt to tie everything to the common denominator make kitchens boring.
Therefore, you need to boldly combine. For example, use classic-style furniture and high – tech appliances. Or combine a noble Scandinavian-style wooden kitchen with a minimalistic metal extension. Trust your imagination, and you will get the most unusual kitchen with stylish built-in appliances.
Now, in the 21st century, fashion and design are a variety of shapes, textures, and colors. Unity is considered an example of bad taste.
Buy appliances of only one brand
As in the case of style, the technique of one brand is a bad idea, especially if it is freely located in the space. Now you are free to choose everything based on your taste. And it is not necessary that all kitchen appliances should be the result of a single production.
Refuse from multi-functional devices
Unfortunately, many people forget that sometimes it is better to buy one built-in oven with a steamer function than to buy everything separately, thus cluttering the kitchen. Microwave ovens with an oven function are also popular now.
Not knowing that you can embed almost everything
You do not need to place appliances in all corners of the kitchen if you can hide it from the eyes and arrange everything as neatly and aesthetically as possible. There are many built-in appliances that most customers have not yet guessed about. For example, built-in coffee machines, steamers, microwave ovens, household waste shredders, vacuum cleaners, plate heaters, laundry baskets as an accessory to the washing machine.
Embed everything
Are you sure this is necessary? For example, why do you need a built-in toaster? Now the best models of equipment – are the real decoration of the interior. A refrigerator or stove in a retro-style can gather around itself the entire composition of the kitchen and become a fashionable accent. Remember that the measure is important in everything.
The hob in the catalog is the best solution
In fact, now the hob can be designed by yourself. It will consist of several modules and will be more expensive than the usual one, but it will give you much more opportunities for culinary masterpieces. After all, you can connect the grill-module, wok, area for the duckling, and so on.
Follow the standards
Do not forget that in the modern world there are thousands of opportunities to choose the built-in equipment according to individual preferences, and not according to "how everyone is used to". For example, why do you need four burners for a small family? Only two will do. Or do you think there is no room for a built-in dishwasher? But now non-standard narrow models are produced. Do you need a gas oven if there are a huge number of functional electric stoves? Don't be afraid to experiment.