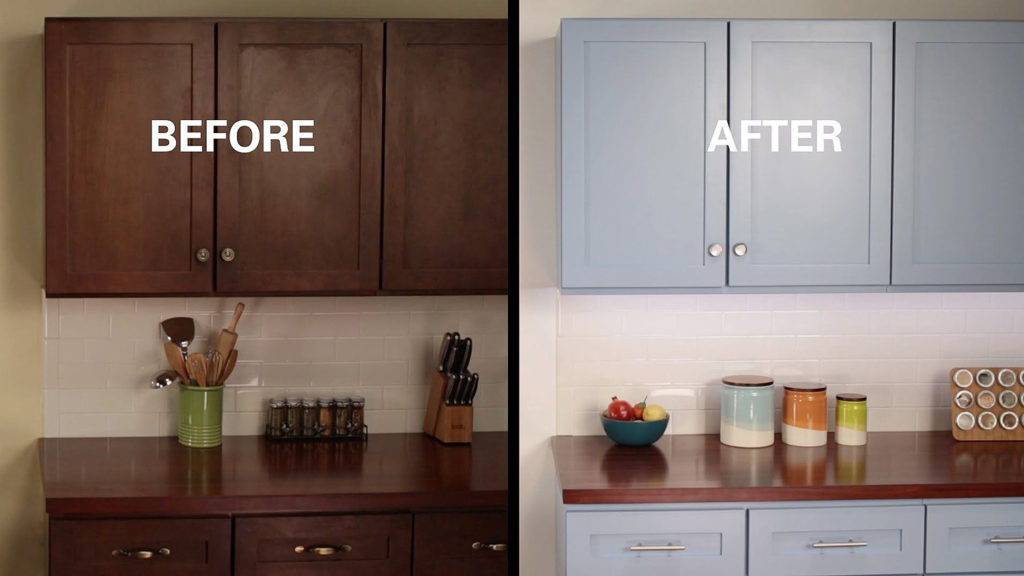 Do you know that saving for a kitchen-remodeling project is more or less similar to putting money away for a new car? Yes, it can be extravagant. However, if you are looking for ways to doing it without breaking the bank, then you came to the right place. You can definitely have your kitchen remodeled on a budget!
How does someone on a tight budget get a good kitchen renovation? Before you reach out to the nearest kitchen remodeling contractor, make sure you have a carefully planned design in mind. This should be your top priority. Ask yourself the following: what do I want for my new kitchen? Then make a list of what you want to be done. Most importantly, don't forget to create a budget plan. You don't want to stay off-track from your resources, do you?
Low-cost ideas for a kitchen-remodeling project
1. Revive the flooring. If you want a brand-new floor, try the repainting method. This is the best way to update a floor that is made of a timeworn wooden material. If your existing floor is made of tiles, you can save by applying a tile stencil instead of replacing the entire material. This way, you can save more.
However, if you prefer to skip the repainting method and still want your floor to look polished and new, you can do some DIY stuff, such as the following:
Clean the grout between the tiles or wood panels. You can use a store-bought cleaning solution, or you may opt to make your own natural cleaning solutions at home.
Clean the surface. You can do this too if you think that cleaning the grout will not suffice. While you are already in a cleaning mood, you might as well clean the entire surface of the floor. Whatever cleaning solution you want to use, make sure it's not harsh on your floor. Check the ingredients of those surface cleaners sold at the hardware stores. If in doubt, don't hesitate to ask.
Place a new rug. This is going to be the most effortless method. A new rug can give a fresh touch in an instant. You can improve the appearance of your kitchen floor without covering it entirely.
For wood, treat the wood again. You may use wood stains or varnish to either change the color or renew the color. Make sure the mixtures are high quality and match the type of wood of the floor.
For cement and tiles, restore using specialized cleaners. You can opt to power wash the floors to restore tiles or you can use cleaners that restore the original appearance of tiles and cement-treated floors. There are also substances that make cement and tile floors look better by adding a glossy surface or improving the sheen of the floor.
2. Retain the cabinets, but alter the doors. Kitchen cabinets are important for your storage options. If you feel it looks boring already, you can update its facade by (a) repainting, (b) removing doors for an open-shelf option, or (c) attaching a new trim or detail.
3. Update the lights. The lighting is a big deal in the kitchen. You can use DIY lighting kits, such as a recessed lighting conversion equipment, or you can hire an electrical contractor to get things done flawlessly.
4. Change the look without removing the entire footprint. Replacing your overall kitchen footprint can cost a lot, but you don't have to do this. You can install a new backsplash and a countertop instead, and you will be surprised to see that much-needed difference.
5. Repaint the walls. Repainting your kitchen walls will give your kitchen a fresh look in an instant. Make sure to choose your colors wisely.
6. Add a breakfast nook or a coffee corner. Been wondering about what you can do with that unused corner space? Put up a functional yet chill-worthy corner! You will only need an inexpensive table and chair set for this.
7. Get creative with a few touch-ups. Touch-ups are good if you don't want an elaborate work in your kitchen. All you need is your creativity and sense of style to get things done. Here are some of the creative things you can add to your kitchen to spice up its look.
Update appliances and some pieces of furniture. If you think your old dining table looks bulky and unsuitable for that minimalist look you've been trying to achieve, you can opt to replace your set with a new one. Look for a minimalist design or anything that matches your desired theme. You can also replace an old refrigerator, but retain some heavy-equipment kitchen devices.
Add floating cupboards. This is applicable if you want to fill in some unused spaces with storage. You can also use floating cupboards for decorating—for example, for putting up some plants and books.
Integrate some chalkboard panels. Chalkboard panels are fun! You can write your important reminders (for example, "don't forget to buy milk") or menu and scribble some good quotes for that much-needed daily motivation. Just find some unused wall space for this, but a good placement will be near the refrigerator (it will be hard to miss).
Work on using kitchen labels. This is another fun yet purposeful DIY touch-up. Label your condiments and food containers in style. If you are using bottles for your vinegar, oils, and soy sauce, the labels will definitely make those bottles nice-looking. Most of all, you will avoid any chances of mistaking white sugar for salt.
Make a kitchen pegboard. A kitchen pegboard works well if you have a tiny space, but it can also add charm and character to a wide space. Check for DIY tutorials online on how to install it properly.
Call your kitchen-remodeling contractor
Now that you have your plans and low-cost ideas, you can discuss things with your trusted contractor to get started. If you are worried about the outcome, don't! A kitchen remodel doesn't have to be expensive to look good.