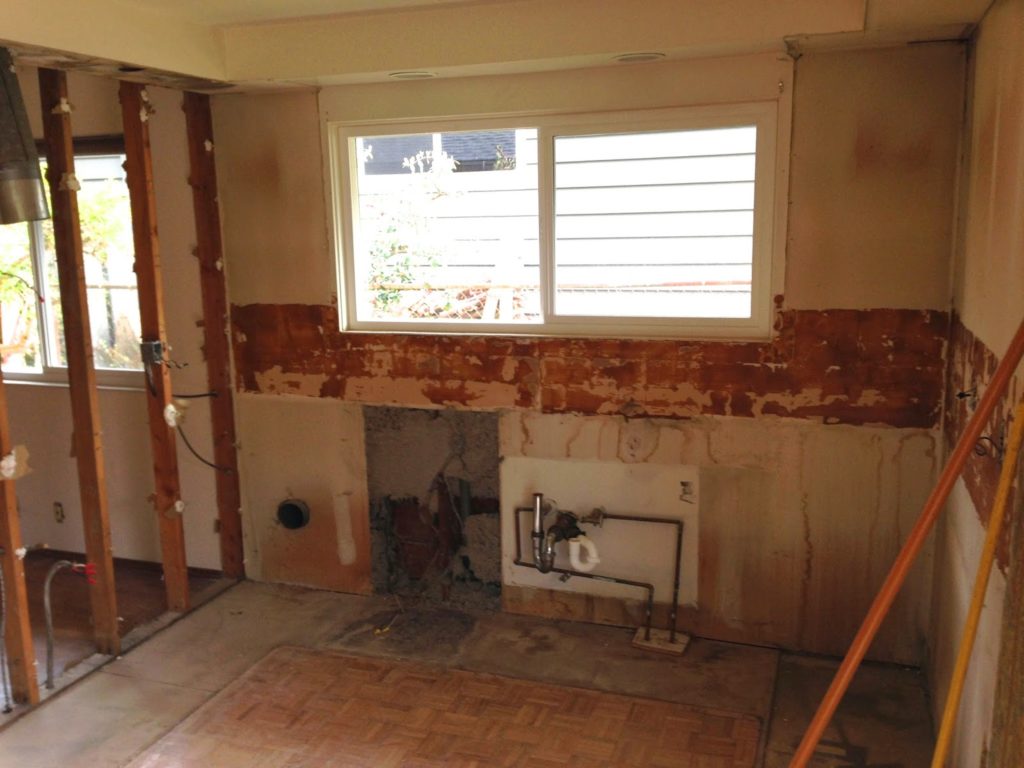 Demolishing a kitchen prior to remodeling is an important first step of the process. If you've ever done any type of home remodeling you know that demolishing your kitchen is the first thing that needs to be done.
When you demolish or gut your kitchen, you are making room for all the new things that will go in there. Generally speaking, doing this means you will literally be starting from scratch.
Here are some tips for demolishing your kitchen so you can begin your renovation. These things should all be done after you shut off utilities!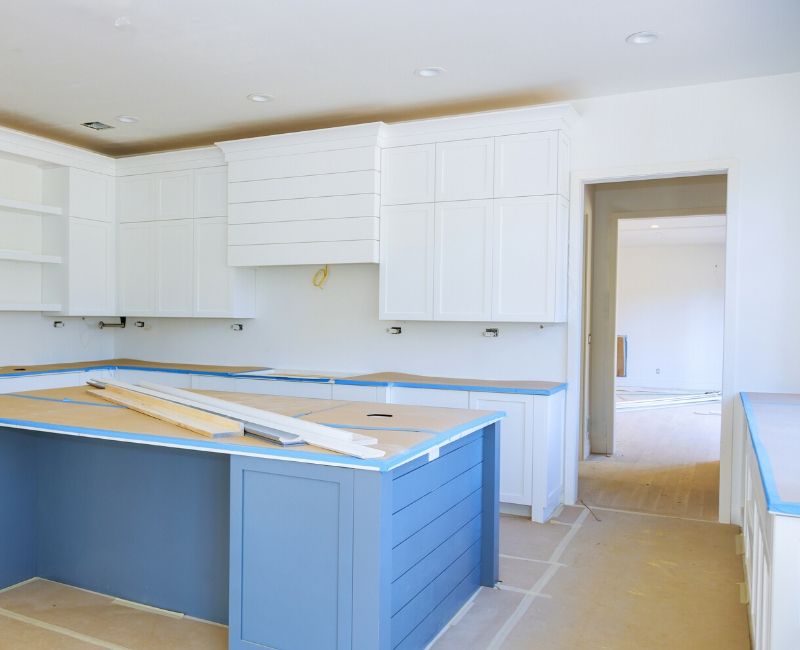 TIP 1: Remove appliances
The first thing you will want to do is remove any appliances before you start your remodel. Old appliances should be hauled and removed. In addition, you can rent a dumpster to throw them out.
You will want to be careful with any appliance removals because they are very bulky and you could get injured. In addition, you don't want to try to remove it on your own as you could break something or hurt your back. Hiring a professional is an important tip to getting the job done!
TIP 2: Rent a dumpster
Renting a dumpster is an important part of the kitchen demolition process. If you are planning to do everything on your own, you want a set plan and strategy before you start the work.
Demolishing a kitchen is a lot of work and a lot of scrap wood and junk will need to be thrown away. You cannot just put these scraps at the side of the road. You will have to rent a dumpster to demolish your kitchen safely and per guidelines in your location.
TIP 3: Remove cabinets
Start by lifting counter tops off of cabinets and removing them correctly. You can throw them into your dumpster that you should have rented before you started. From here, you will remove your cabinets by using a pry bar and tearing them from the wall and floor. Be careful of loose scraps and nails as you can hurt yourself.
You will want to wear eye protection and gloves during the process to prevent any injuries. In addition, shoes with a solid sole that won't penetrate a nail are highly recommended.
TIP 4: Demolish back splash
Begin by putting a drop cloth on the floor. You will want to tear away at your backsplash to efficiently remove it.
The materials you will need for this part of the kitchen demo is a chisel, hammer, drop cloth and screw driver. Haul away the chiseled tile and throw it in the dumpster to be disposed of.
Tip 5: Remove flooring
For this part of the process, you may need to rent a few tools for the job. You can visit your local Home Depot and speak to someone there.
Also, you will want to remove and tear up flooring as per the type of flooring you have. If you have linoleum or vinyl flooring, following different steps is crucial to the process. So do your research beforehand.
Tip 6: Prep for your home remodel
Tip number 6 is an important one! You will want to begin to prep for your beautiful home remodel. Make sure you have a plan set in place prior to removing your cabinets and floor.
You can choose cabinets at your local store or work hand in hand with a talented interior designer. Whatever you choose to do, we're sure your kitchen remodel will be perfect and that you will finally have the home of your dreams.
Conclusion
Demolishing a kitchen is not something to be taken lightly. Do the planning and preparation and you'll be sure to have a beautiful kitchen in the end! Good luck!
About the author: This post was written by Mary B. Gossman who is a regular contributor of https://njjunkremoval.com/