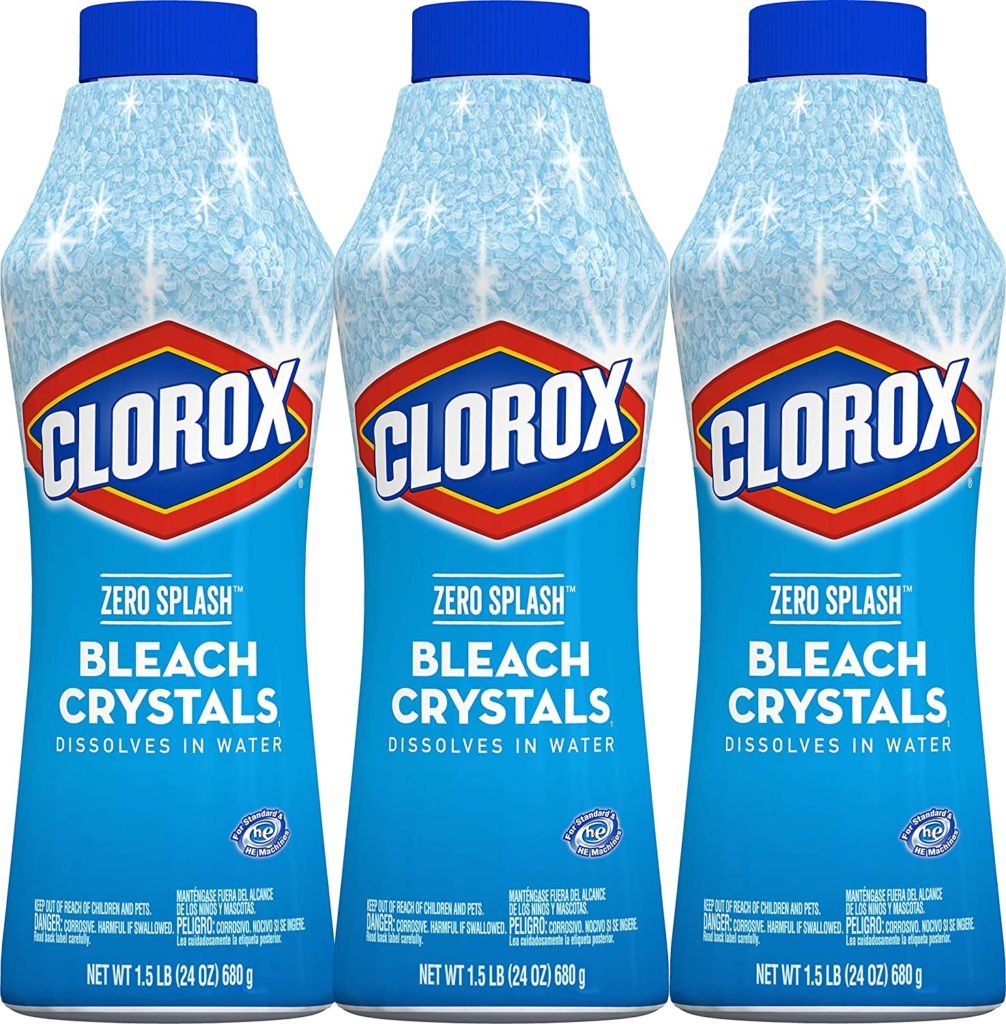 When it's about the cleaning and tidiness of your home, the kitchen is a place that we all want to perfectly organize and clean. But on the other hand, it is also one of the most difficult areas to clean and requires a lot of scouring and washing. Because we cook in the kitchen, the presence of oil, grease, and other stains are natural. And to get rid of these problems, you need bleach.
What actually is bleach?
Bleach is a chemical that is used to remove tough stains. Usually, the bleach has sodium hypochlorite, a compound that has effective cleaning characteristics. For instance, if you want to get rid of a stain from your kitchen counter, the bleach will help to remove it by destroying the molecules of the stain. Bleach is also used as a disinfectant as it also contains antimicrobial properties, and it can eliminate all the germs just with a swipe.
Apart from these benefits, many people are against the usage of bleach at home. No doubt, bleach is dangerous, but if you know how to use it and take all the necessary precautionary measures, then there is no doubt it is the most helpful household chemical for you. Here is why you should use bleach at your home, especially in the kitchen:
Why you should use bleach in the kitchen
It eliminates germs and bacteria
Bleach is an effective disinfectant. In this way, it is helpful for your kitchen as it is the place where you cook food. If your kitchen tops are not tidy and clean, the germs can affect you and your family. If you have tiles on the tops and counter, bleach can help to eliminate the molds and the grout developing in them. You can also use it to purify your kitchen appliances.
Cleans the trash can
Mostly, trash cans are hidden behind the doors or inside a cabinet, but it cannot stop germs from spreading around and infecting you. So, whenever you empty the trash, don't forget to clean it with bleach properly.
As mentioned above, the bleach is an excellent disinfectant that can remove germs present on the garbage can. After washing your garbage can with soapy water, pour some bleach and wipe it. This will make your kitchen trash bin free of bacteria and other germs.
It brightens containers
Food containers are a vital part of every kitchen. Usually, people use them to store cooked food in a refrigerator. So, if you store any oily or greasy food in a container, a normal dishwashing soap cannot clean the greasy stains.
Bleach makes your containers clean, and they look like brand-new containers. To do this, mix a teaspoon of chlorine bleach with normal dishwashing soap and clean the container. Rinse it thoroughly and dry properly before using the containers.
Bleach can clean the kitchen floor
Kitchen floors are also prone to stains due to the spills and splatters during the cooking. You can use bleach to clean the kitchen's floors. To do this, take half a cup of bleach with one liter water and scrub it. You can also use a mop to scrub the floor. Let the mixture settle for five to ten minutes. After scouring the floor, wipe it dry.
It works as a laundry agent
If you use hand towels, bleach can help to eliminate the stubborn stains on the kitchen towels and gloves.
Bleach sanitizes the sponges
You must sanitize your sponges. Probably, after garbage bin, sponges are the filthiest thing in the kitchen. So, ensure that you are not allowing the germs on the next batch of plates, glasses, and dishes. In this way, sanitizing the sponges becomes a must. Always soak the sponges for at least four to five minutes in bleach and water mixture.
To sum it up
These were only a few uses of bleach that other cleaners can't do with the same effectiveness. To sum up, bleach is a vital part of any home and kitchen that helps to maintain the cleanliness. Be careful while using the bleach and keep it away from the children. Another thing worthy of mentioning here is that don't mix any other stuff in the bleach except the water.