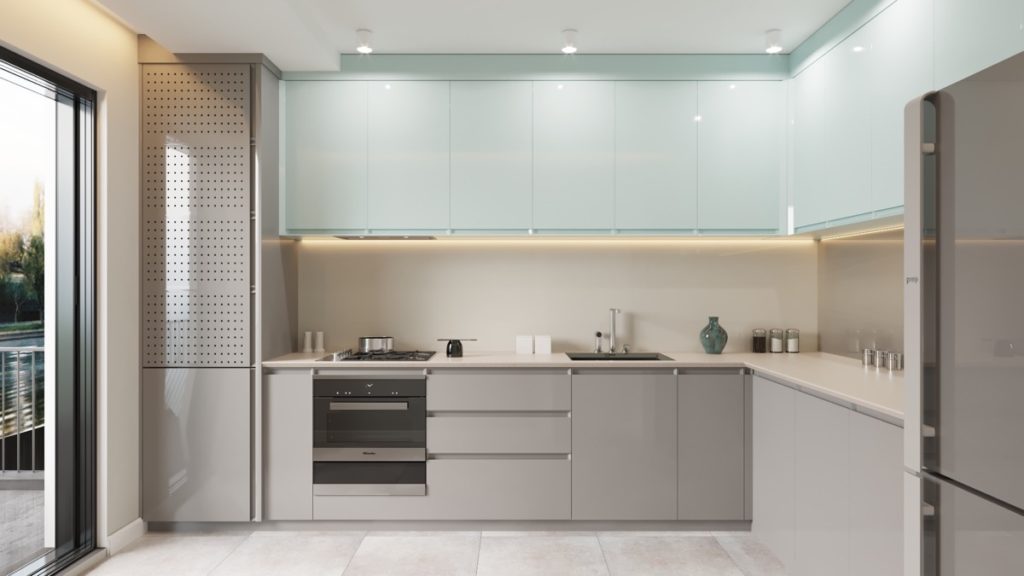 Your kitchen is likely the heart of your busy home. It's where countless meals are prepped and homework is done. It's where you host family and entertain friends and guests.
Ideally, a kitchen should be both functional and beautiful. You want it to be able to meet its demands. However, you want it to also be visually stunning.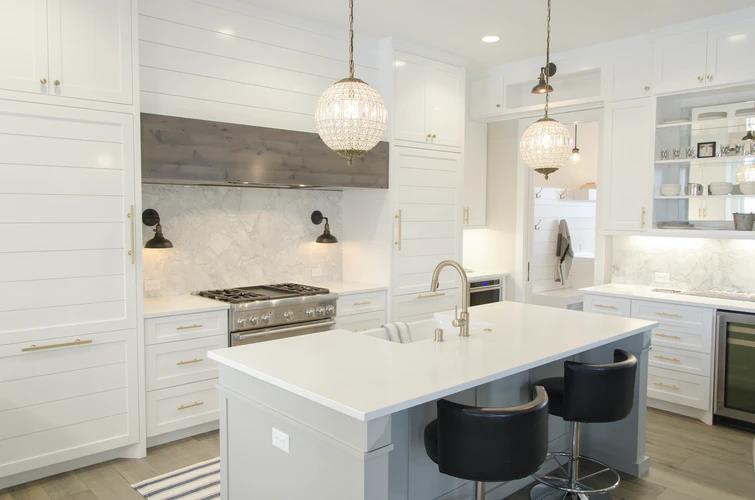 Any kitchen project should be done with thought and strategy. You want to be improving the space and making sure it best fits both your needs and preferences. There are a few tips to consider if you're thinking about extending or remodeling your kitchen.
1. Extending your kitchen for more functional space
A small kitchen can feel frustratingly cramped. Sometimes, there's simply not enough space for the room to be functional. Extending your kitchen can give you some additional, super valuable square footage.
Pushing your exterior walls outwards allows for you to have a much more spacious kitchen.
Hire a renovation builder that will work with you to find a design that makes sense. They will also likely be able to build your extension so it looks like a natural part of the original construction of your home.
2. Create easy access to the dining room
Removing walls is another great way to make your kitchen feel more open. If you have a dining room that borders your kitchen, you may be able to create a unified space. This will open up your floor plan and create more functional space.
An open kitchen and dining room set up allows for hosting holiday meals and dinner parties. You can create a large space for both cooking and dining, making the whole experience of gathering around food more enjoyable. It will also make serving food much easier.
3. Add a bar for seamless great room service
If your kitchen borders your great room, nothing screams ideal entertaining like a built-in bar. Removing the top of the wall and creating a bar between these two rooms will open your space and increase your entertaining opportunities.
This allows you to both play host, making and serving drinks, while still being part of the socializing. It also makes getting food to be served in your great room much quicker and easier.
Adding a beer tap and wine cooler in your bar makes for the perfect drink station. A bar top and stools allow for guests to also be part of the bartending action. You can conveniently store your drinkware and cocktail plates in your bar storage so you can serve your guests right on the spot.
4. A large island for more counter space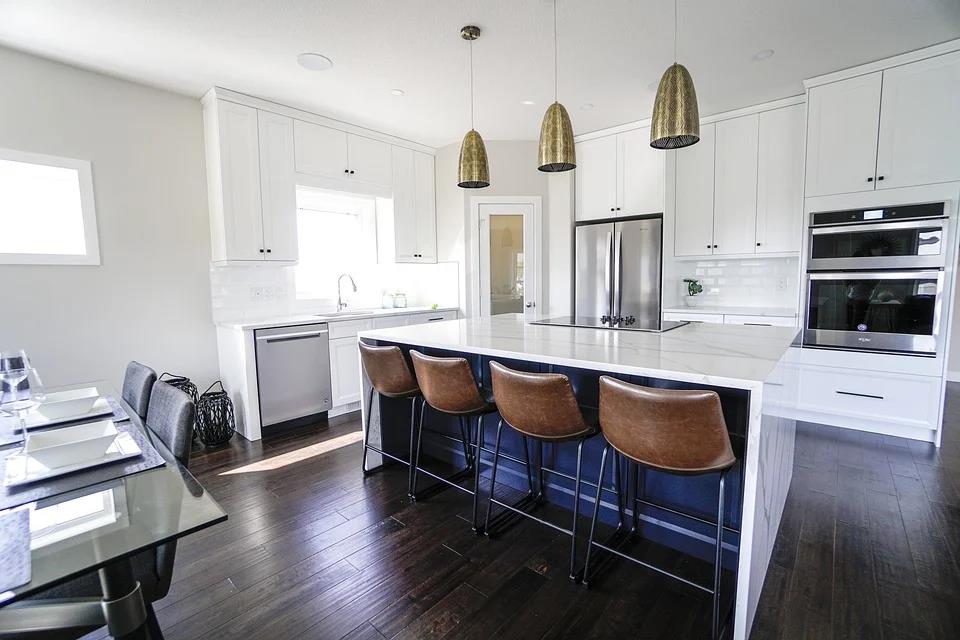 An island is a great way to make a kitchen more functional. It's also diverse in its uses. Expanding your island only creates more great useable space.
The shape of your kitchen will dictate how your island can be expanded. A galley or narrow kitchen will allow for lengthening the island. You can even extend the countertop to create a small seating area at the end.
Larger, more square kitchens can accommodate large table-like islands. This is perfect for cooking as a family or to add bar stools to one side for breakfast seating. You can even add a sink to the island to simplify food prep. Keep this in mind if you are extending your kitchen so you can create a space large enough for this design.
5. Add windows for a brighter look
Extending your kitchen is the perfect time to brighten up your space. Consider adding more and larger windows to let in maximum daylight. Fresh air in your kitchen can boost your mood! You can even add a large storm door or French doors for maximum impact.
It may even be possible to add windows to your current kitchen. A boxed bay or garden window looks stunning above a kitchen sink and lets so much more additional light in. Consider how you can add taller windows to take advantage of the often wasted space between your current windows and the ceiling.
6. Design a built-in seating area
A kitchen remodel is a great time to add a built-in seating area for a custom look. Your kitchen may even be set up that one could be added to the current layout. The trick is to be creative and make it work for your unique needs.
A long bench installed under a window provides the perfect seating for a long farmhouse table. A cozy corner booth can be a great way to add more seating with less of a footprint for smaller kitchens. You can even build seating with hinged seat tops to create storage space inside.
7. Bring the outdoors in with a 4 seasons room
One of the best kitchen additions is a four seasons room. This allows you to add to your kitchen and dining space. It also gives you stunning views and a feel of the outdoors. Plus, you can enjoy it year-round.
Adding a four seasons room off of your kitchen is a great way to designate a dining space. It can give you a bright and beautiful place to enjoy your meals. Building it off the kitchen makes serving super accessible.
8. Add a workspace for school and work
If you are planning to extend your kitchen, consider allowing for space for a built-in school or workstation. You might be able to even add one to your current kitchen. A designated workspace will allow for both more function and more organized storage.
Many families gather in the kitchen at the end of the day. A workspace allows you to help with homework while making dinner. It also provides a place to store papers and school supplies.
Adults can benefit from the convenience of a centralized workstation. Whether sifting through mail or paying bills, it's an ideal space to stay organized. Plus, when located in the kitchen, it makes it much easier to multitask or get these things done quickly.
Creating a kitchen that's all yours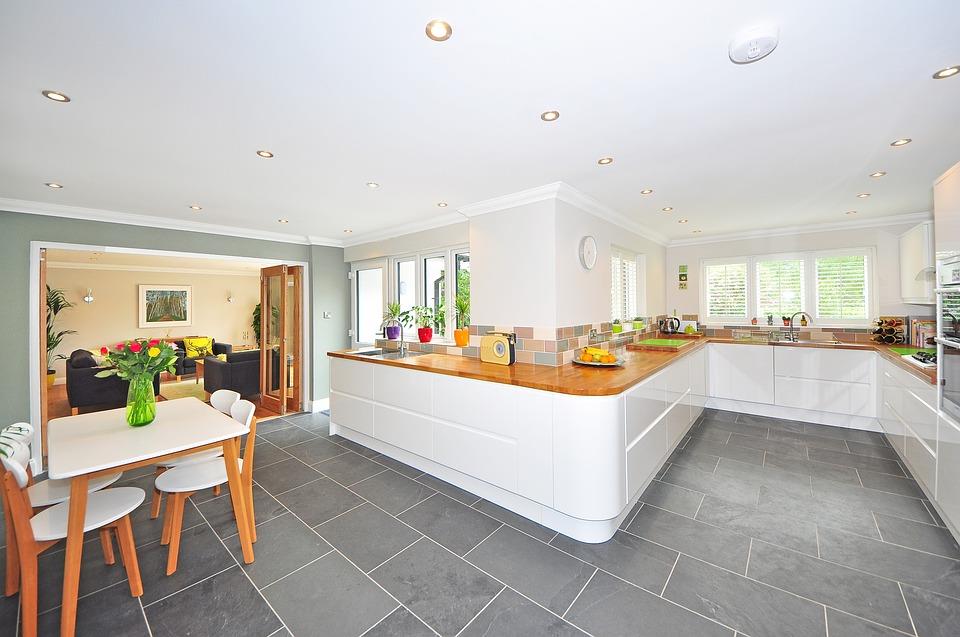 Your kitchen should be as unique as your family. It should reflect your lives, style, and personalities. You should enjoy spending time and being in your kitchen.
Consider your desires for your next kitchen project. Are you looking to add beauty or do you simply need a more functional space? Maybe you are wanting both. Either way, plan your project thoughtfully and you'll be well on your way to the kitchen of your dreams!