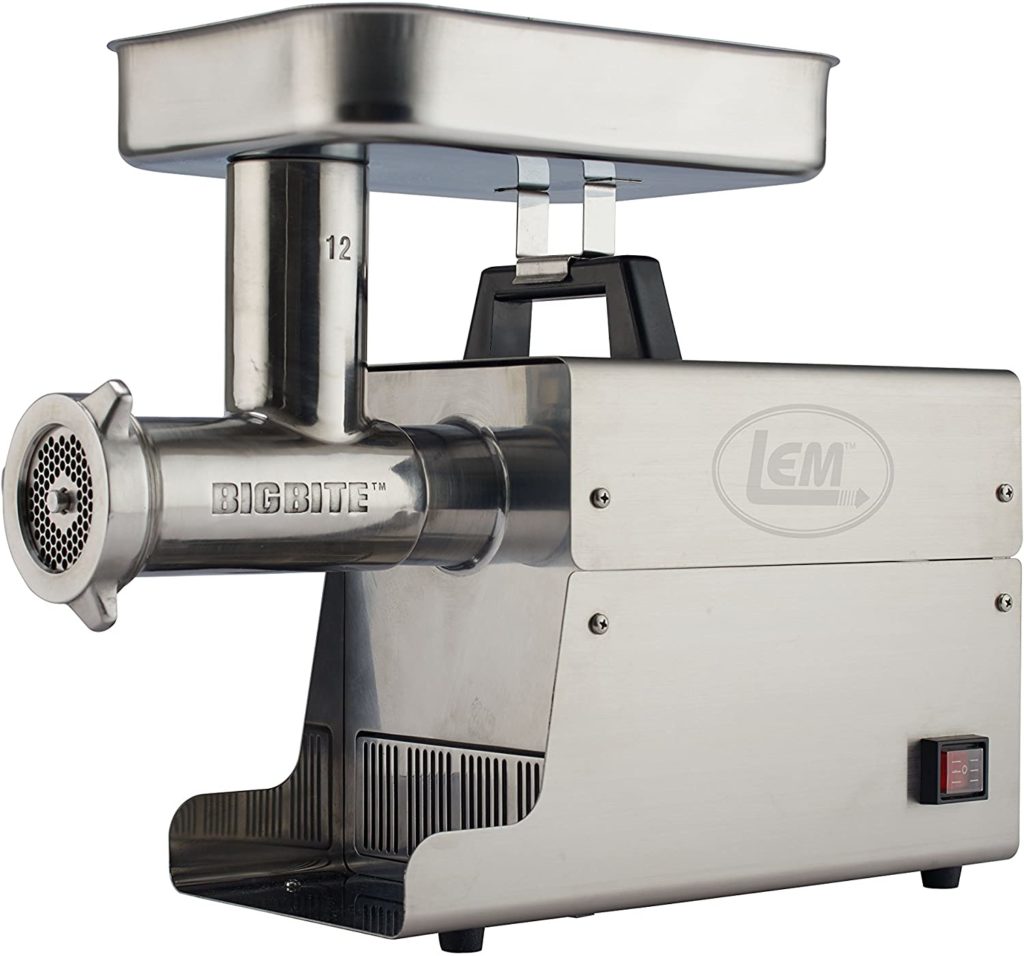 Well hello there, bought a new meat grinder? And don't know how to use a meat grinder? We are here to help you, my friend. Meat grinders are really essential equipment if you know how to use it. Once you start grinding your own meat and make burger patties, sausages, and other food using a meat grinder, you will never buy the store-bought frozen food.
When you grind your own meat at home you have the full power to add any spices and ingredients you want to. Also, when you grind your meat on your own it's way less costly because you won't need to hire another person to do it for you. In this article, we have given a very easy guide so you can use a meat grinder at home.
Meat grinder guide:
Grinding meat is really simple but the tough part about this is finding the best meat grinder. Mainly there are two types of meat grinders. One is, manual meat grinder, and another is an electric meat grinder. It's totally up to you which one you want to get, but knowing about both of the grinders will really help you to choose which one you should get. Down below, we have written about both types of meat grinders with advantages and disadvantages.
Manual meat grinders:
Manual meat grinders are commonly used in many homes. Manual meat grinders are portable that means you can carry them around, which makes it great if you are throwing an outdoor party of a small group of people. Why small? Because manual grinders have no motors attached that can help you to grind a huge amount of meat. Manual meat grinders do not use electricity as well.
If you have a low budget this is great for you as it doesn't use electricity and it will not raise the bills for you to pay. Also, manual meat grinders are really light-weighted if you were thinking about "how much do manual meat grinders weigh?". Now let's get into the advantages and disadvantages of manual meat grinders.
Advantages:
Low cost
Uses no electricity
Easy to carry around
Costs around $5- $50 dollars (price may vary on different currency)
Disadvantages:
Can't grind a lot of meat at once or else you'll get tired
Electric meat grinders:
Electric meat grinders are absolutely amazing if you are willing to get a fine meat grinder. Electric meat grinders are capable of grinding a lot of meat because electric meat grinders have motors attached to them which makes them more efficient and faster than manual meat grinders.
One of the best features of electric meat grinders is you don't have to use both of your hands which means less work for your arms. The downside of electric meat grinders is that it uses electricity that means you can't use electrical meat grinders outside of your home, but you can use this meat grinder to throw a party for a lot of people though! Also, some dollars can be raised on bills if you use electric meat grinders at home.
Advantages:
Faster than manual meat grinders
Can grind more meat
Easy to use
Less contact with raw meat
Disadvantages:
Really expensive
Rely on electric power
Now, let's learn how to use meat grinders at home.
Step 1:
Slice your meat into thin small pieces about three to five centimeters long to make sure you can shove the meat easily into the grinder.
Step 2:
After slicing the meat place all of the pieces on a parchment paper and cover the meat with plastic wrap.
Step 3:
Now put the sheet with meat slices on in the freezer and freeze for about 30 to 40 minutes. The meat has to be pretty cold and hard but not entirely frozen. If you are wondering, why you need to freeze meat before grinding, here's your answer.
If you freeze the meat before grinding you will lower the chances of risking the meat getting stuck in the grinder machine, especially when the meat has a lot of fat.
Step 4:
Assemble the meat grinder and put the meat slices in it. Put a bowl underneath the grinder's head. If you have an electric grinder then press the button to start grinding your meat, and if you have a manual grinder then grind manually. If you want to add flavor you can add garlic and ginger in the grinding process.
Conclusion:
Now my friend, by the end of this article you should have enough knowledge about meat grinders and how to use a meat grinder at home. Thank you for reading this article! We hope you learned something from us. We're happy to help.